13 Things to Do in Morzine When You're Not Skiing (Winter Activity Guide)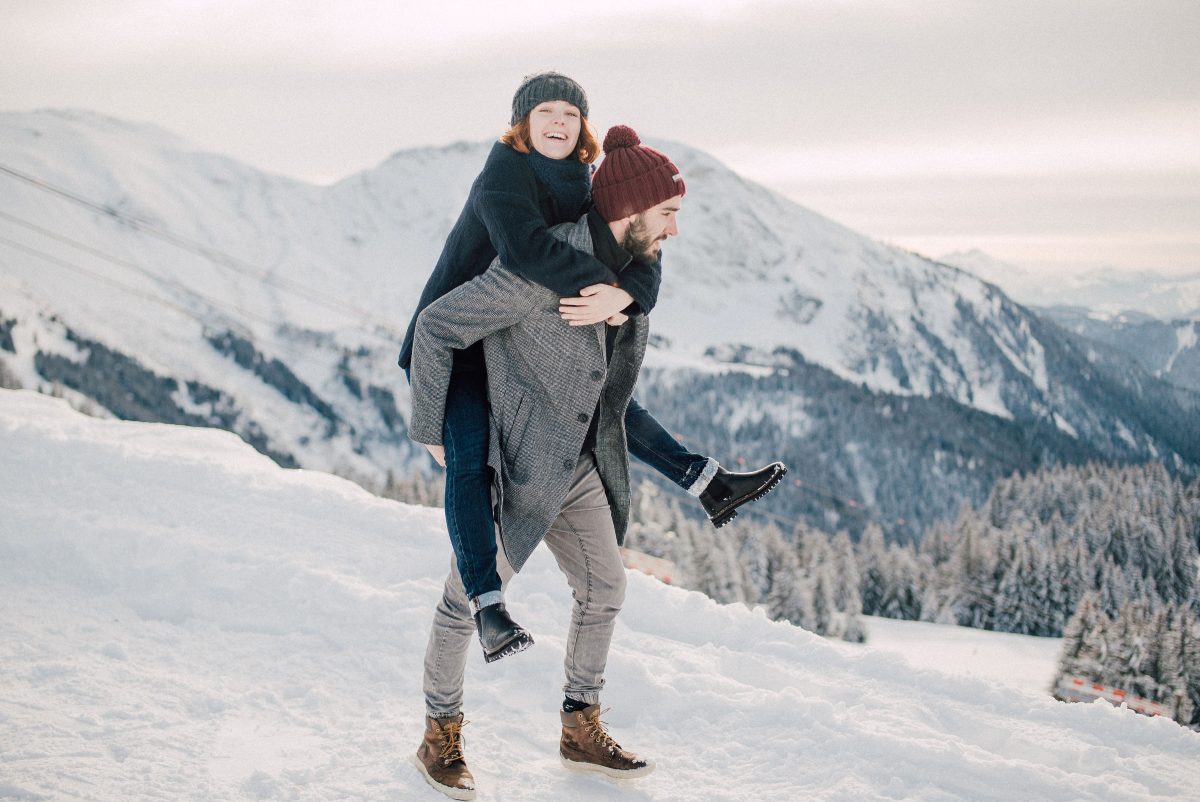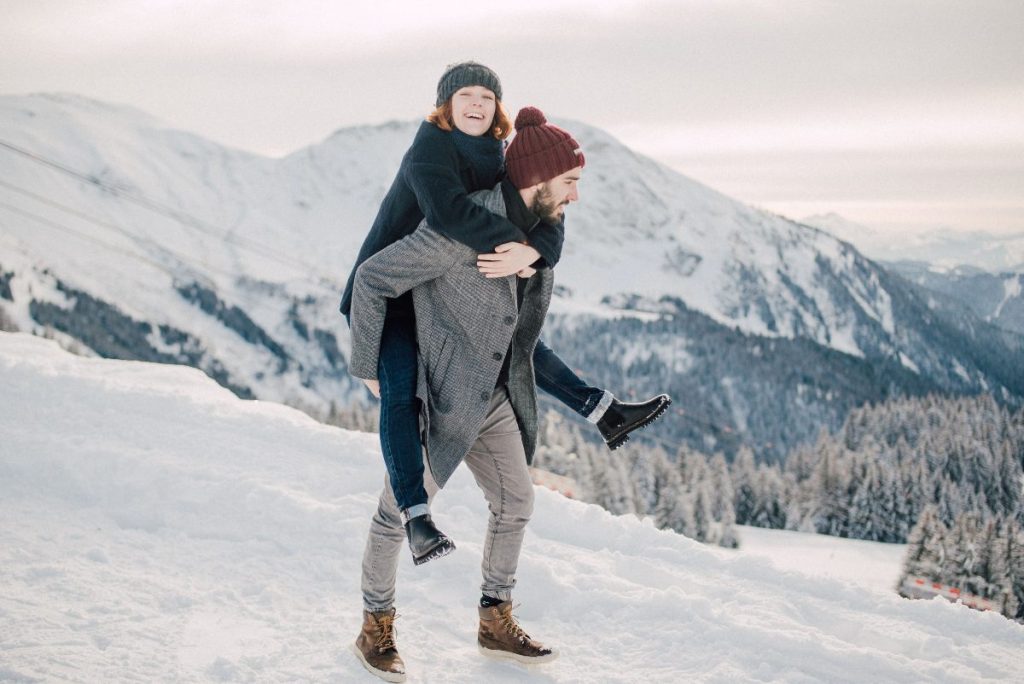 Although Morzine is known as a top skiing destination, there is also a wealth of exciting things to do away from the downhill ski slopes and lifts.
Experience the beautiful mountains from the air on a tandem paragliding flight, whiz through the forest at night on a snowmobile, or take time out to discover the resort's excellent wellness facilities. Whether you're on the hunt for fun off the pistes once the lifts have shut, or you're a non-skier looking for different ways to discover the mountains, you'll never be short of things to do in Morzine.
Where devils dare
Downhill skiing is not the only way to get your thrills in winter in this Alpine ski resort. Many memorable moments await those who dare to try one of these thrilling non-skiing activities.
Paragliding
It may surprise you, but no experience is needed to fly with the birds above the mountain tops in a two-seat paraglider.
Your instructor will guide you through the experience so you can enjoy the spectacular views and the twists and turns of the flight. Aero-Bi offer tandem flights and speed riding (paragliding off the mountain top with skis on!).
Ski joëring
Equine ski joëring involves being pulled by a horse whilst on skis. Originally a mode of transport in Scandinavian countries, it is now a competitive winter sport; and for visitors to the Portes du Soleil, an exciting way to see the mountains.
If you're a fan of speed, you'll love experiencing the rush of being behind a horse galloping through the snow. Ski joëring takes place on the mountain tracks above Super Morzine and can be booked by contacting Avoriaz Ski Joëring.
Snowmobiles
Get a different perspective of the mountains as you ride through the snowy forests high above the village at sunset on a guided snowmobile tour. Avoscoot offer various snowmobile rides for the whole family from 17.30pm until 11pm.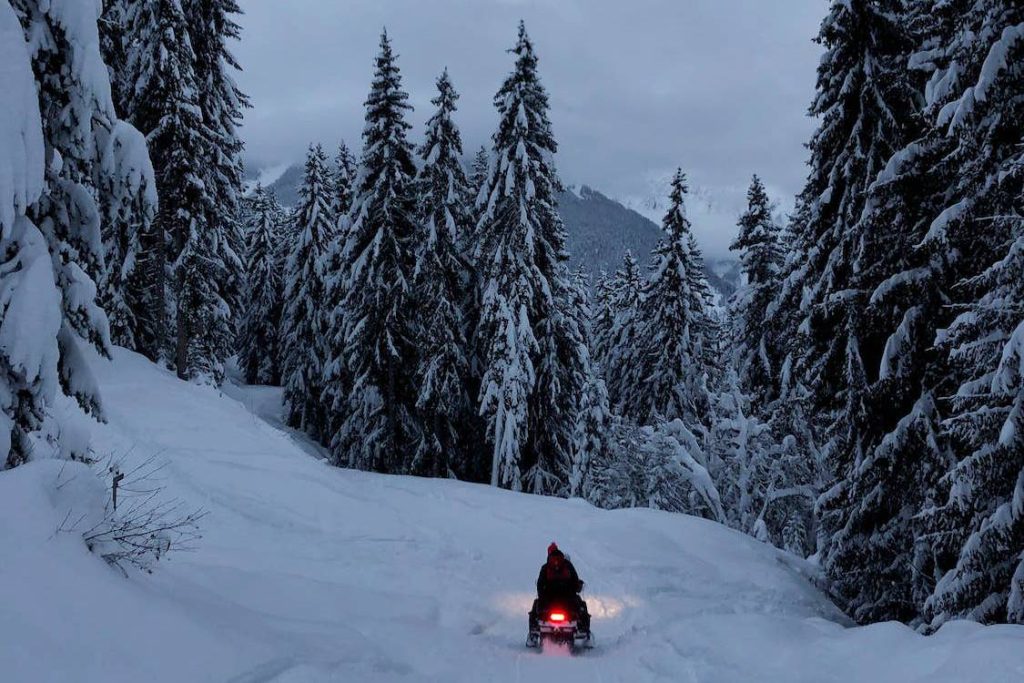 Escape Room
Did you know Morzine has it's very own Escape Room? When the door shuts and the clock starts ticking, you have just 60 minutes to use all your guile, cunning and ingenuity to figure out the clues, trap doors, and secrets which will allow you to escape the room.
Ice Skating
Every afternoon Morzine's lovely town square comes to life with ice skating, music and lights. Have fun skating around with family and friends and then pop into Le Coup de Coeur, a cute wine bar next to the rink, to warm cold hands with a Vin Chaud.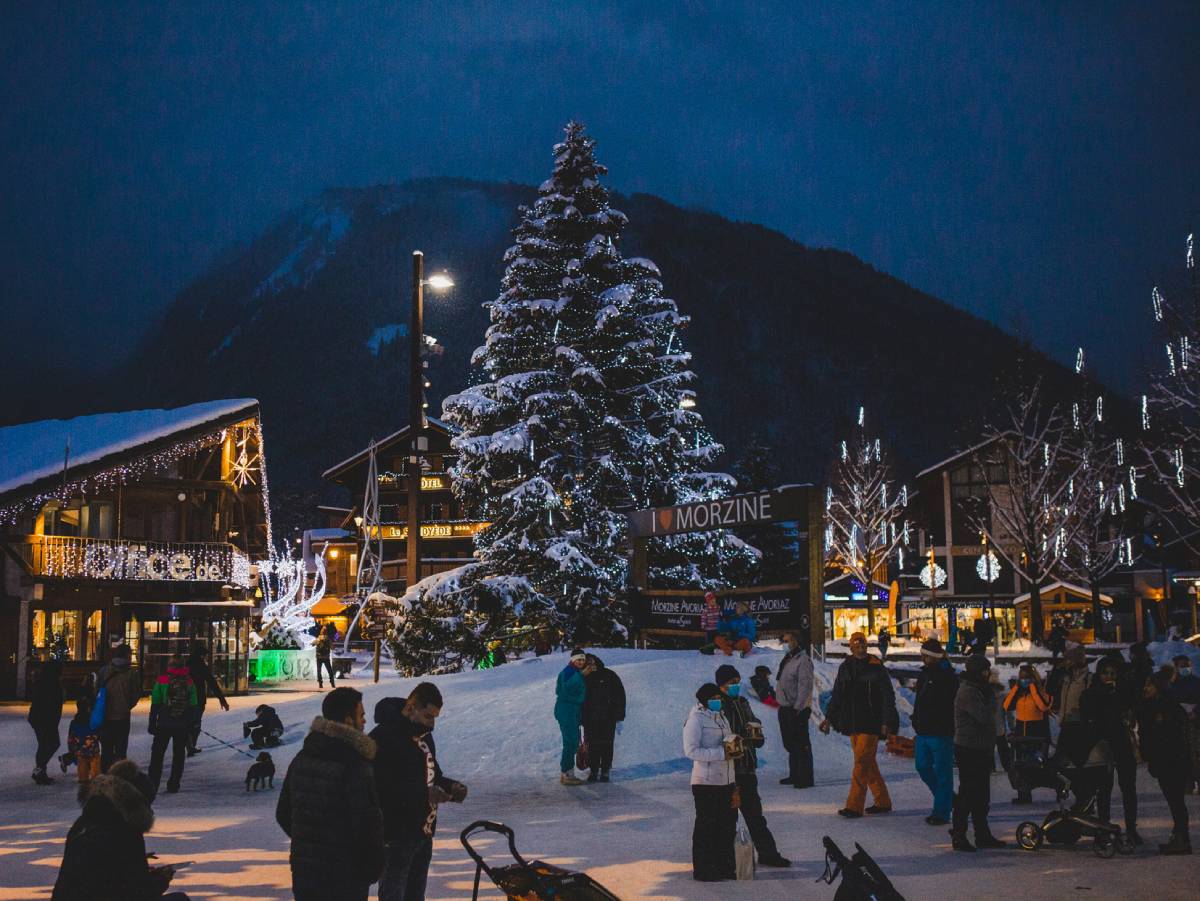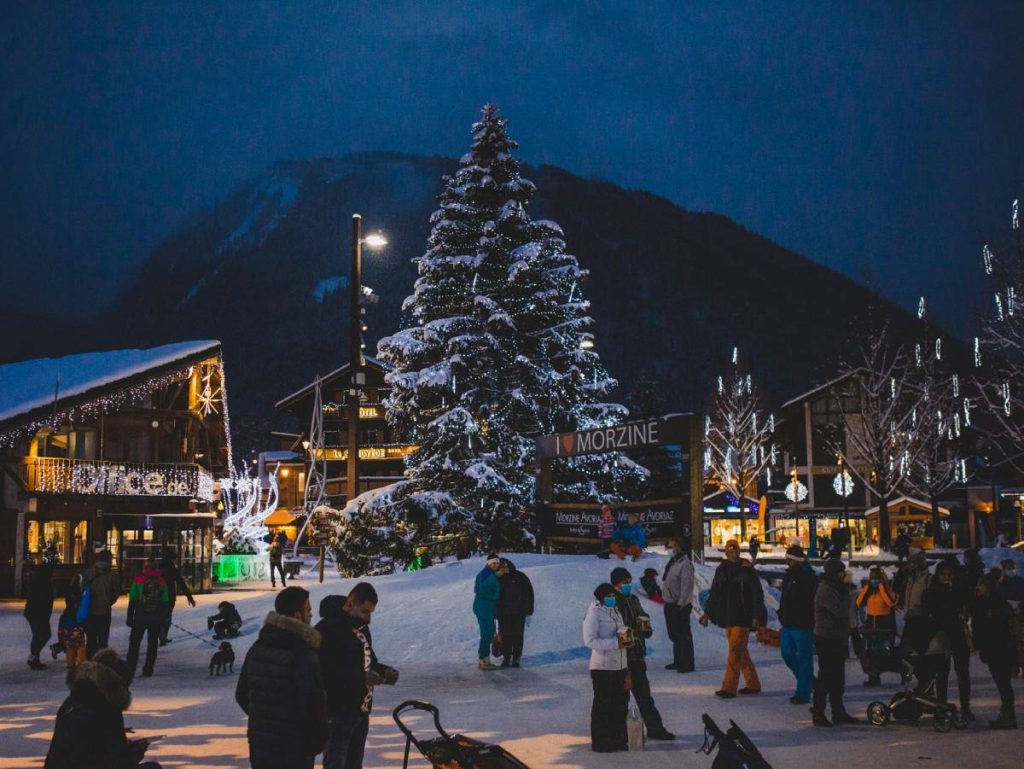 There is no need to book, just turn up and hire skates from the little hut near the rink.
Off the beaten track
If you're in the mood for more tranquil adventures, these activities offer the opportunity to connect with nature and discover the mountains away from the crowds.
Sunset showshoe
There is nothing like stargazing on a clear night from a mountain top. An evening snowshoeing with Days Away Adventures starts at sunset and ends in moonlight. Headtorches, snowshoes and a warming vin chaud are all included.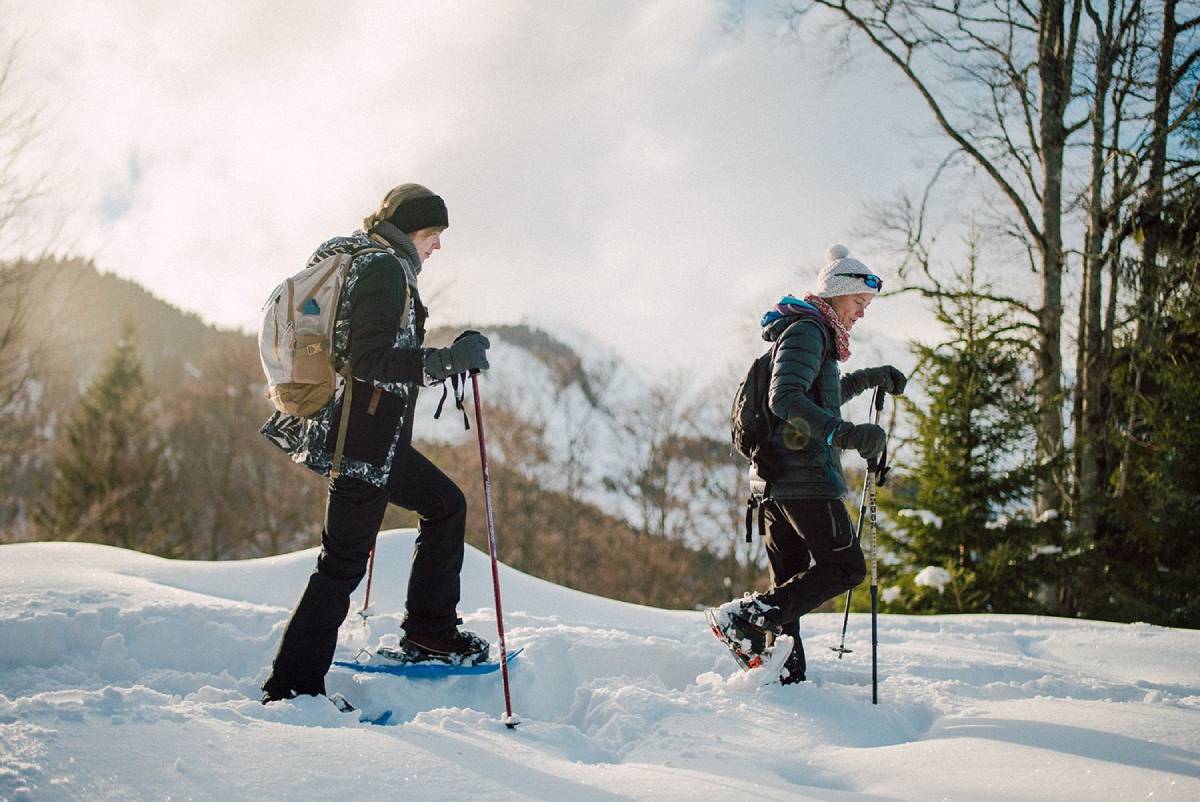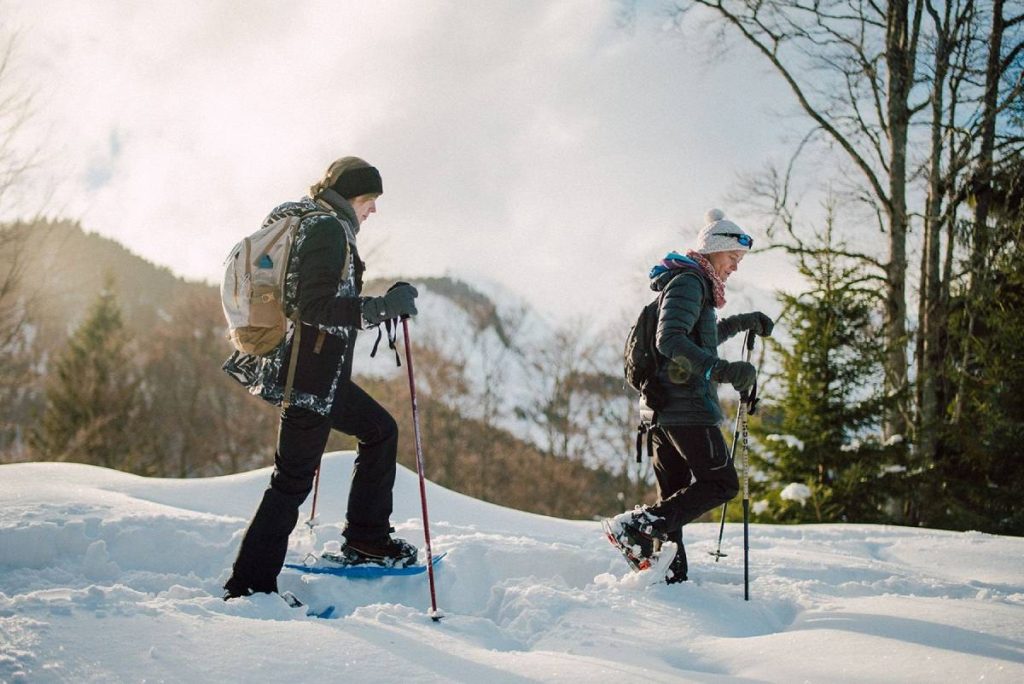 Cross country skiing
Although cross-country skiing does involve strapping on a pair on skis, it is very different to lift assisted, downhill skiing.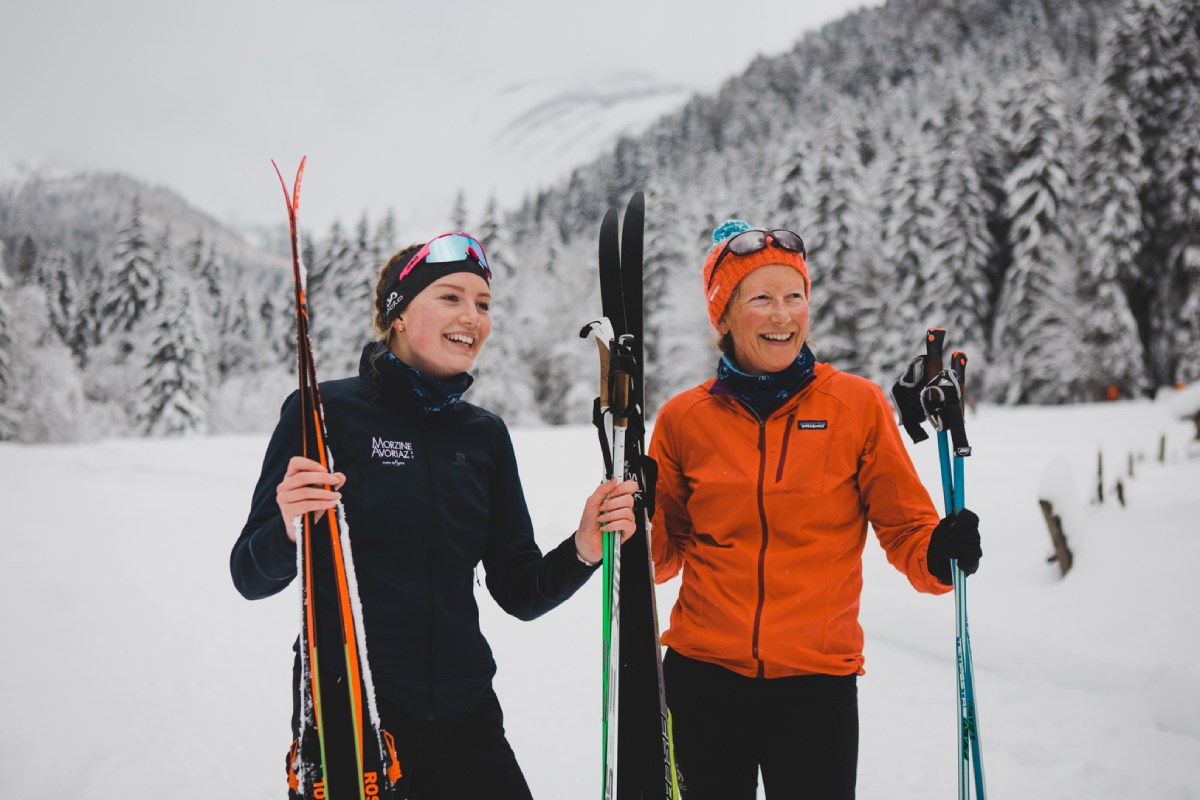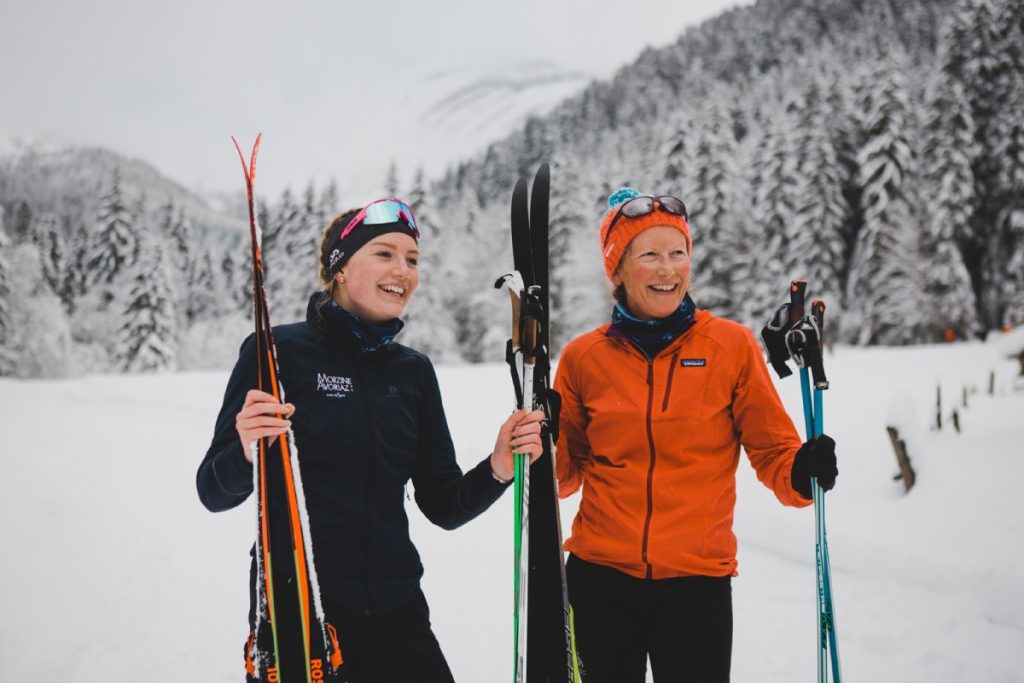 With this activity you will explore snowy trails away from the crowds and discover some of Morzine's most beautiful areas, such as Vallée de la Manche, the trails above Super Morzine and the Pléney-Chavannes trail which joins the top of Pleney to Les Gets.
Husky Sledding
You'll start this activity by meeting your team of beautiful Siberian huskies, you'll then have the opportunity to learn how to drive your own sleigh, before heading into the forests surrounding Morzine. Drivers must be 18 or older, but children will love to participate in the activity as passengers. There are a couple of companies in Morzine that offer husky sleigh rides, please find more information here.
Scenic hikes
Morzine has some spectacular walking trails that are easy to reach from the resort centre. A snowy woodland walk along the Dranse river will take you right from The Farmhouse Hotel all the way to the stunning Vallée de la Manche, where there is a great little restaurant for lunch.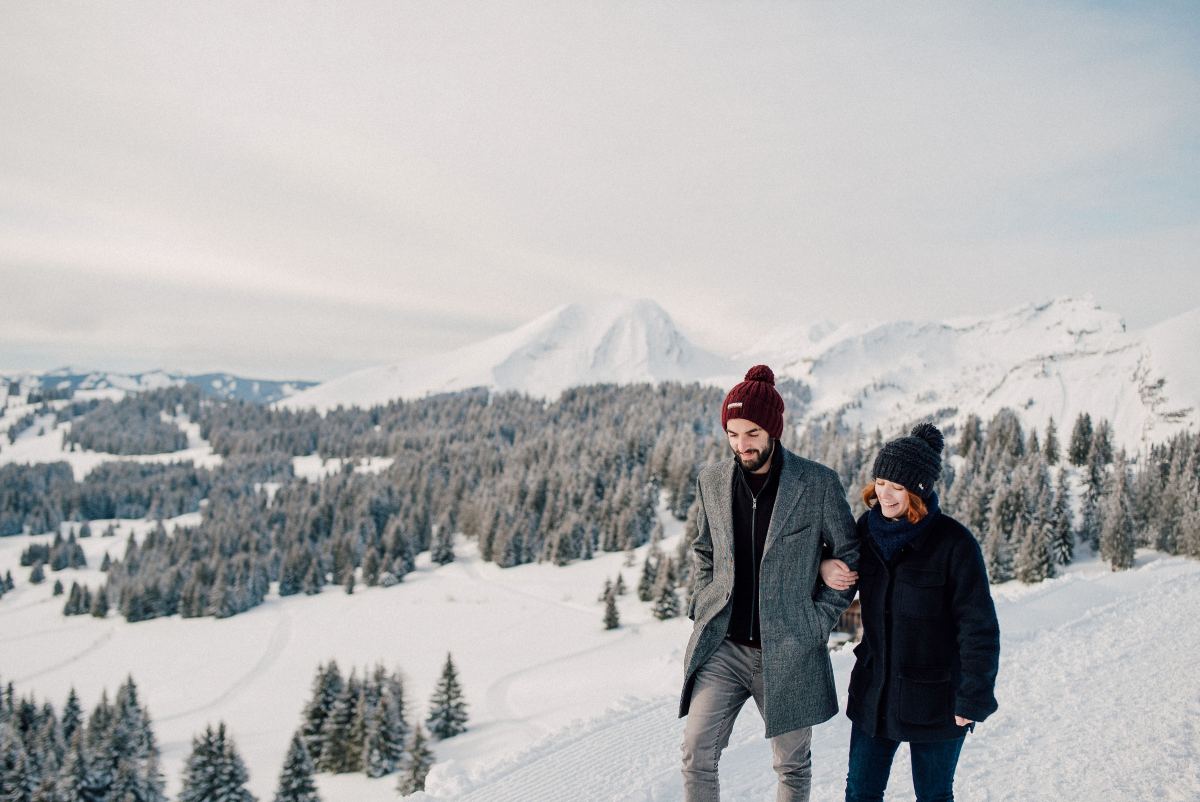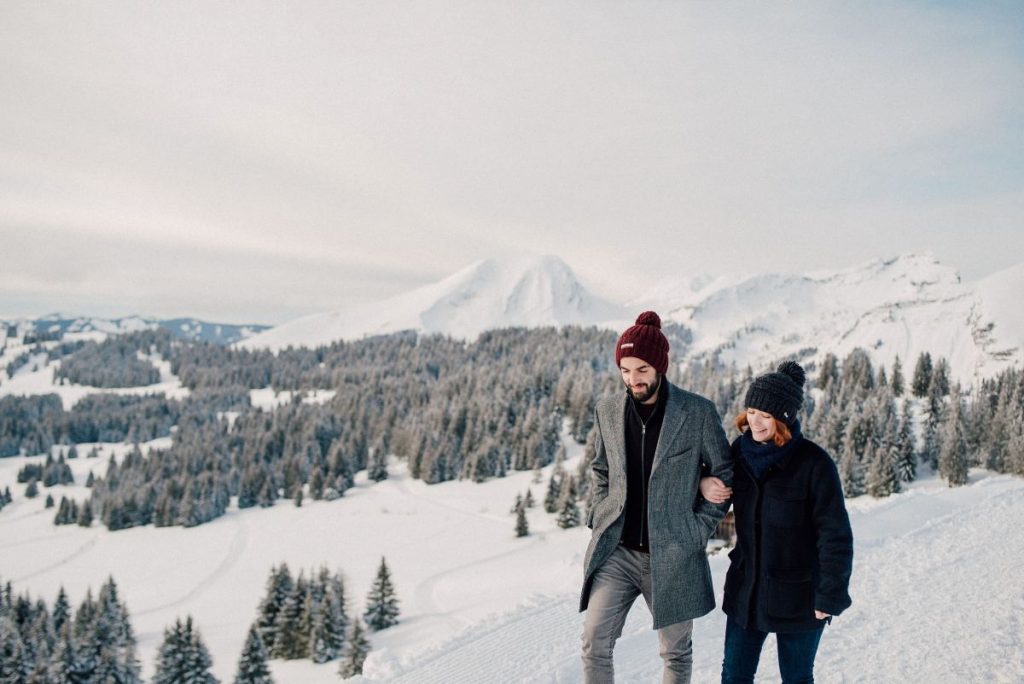 With a pedestrian lift pass you can also head up the Pleney or Super Morzine lifts to discover some lovely trails above the town.
Les Aigles de Leman
For the past three seasons, amazing birds of prey, such as eagles, buzzards and owls, have been re-located to the restaurant at La Pointe de Nyon for the duration of the winter.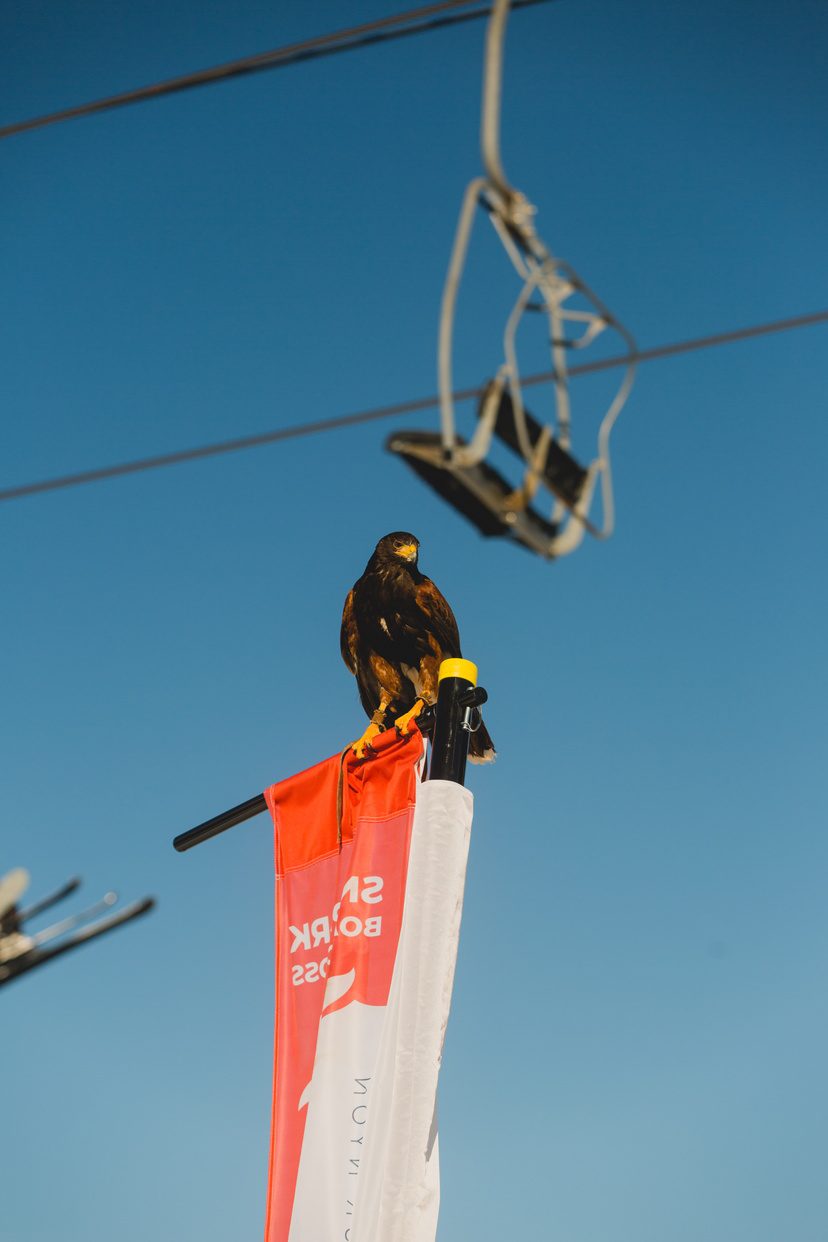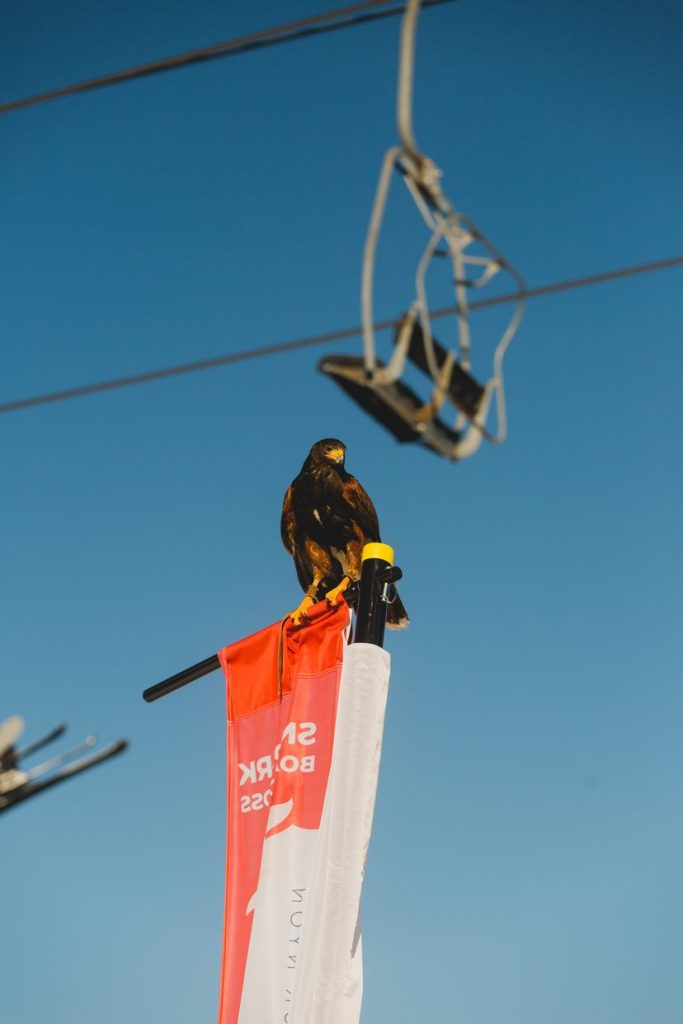 Spot these amazing creatures while taking one of the new falconry nature trails from the top of Nyon, or lunch in the restaurant as they fly around above your head. By prior arrangement, you can even ski with the birds soaring above you on the slopes. Please find more information and booking conditions here.
Spas and water adventures
A dip in the water, whether its swimming a few lengths, splashing around with the kids or relaxing in a Jacuzzi, is the perfect activity to counter out any aches and pains left over from skiing. Let your muscles be soothed and find fun for all the family with Morzine's excellent range of spas and pools.
Spas
For total relaxation, check into a spa for the day. Over in Les Gets, a fantastic new spa – Les Sources du Chery – is a 10 minute shuttle or bus ride from Morzine, and boasts a range of hammams, saunas, hot tubs, plunge pools, as a wide selection of treatments.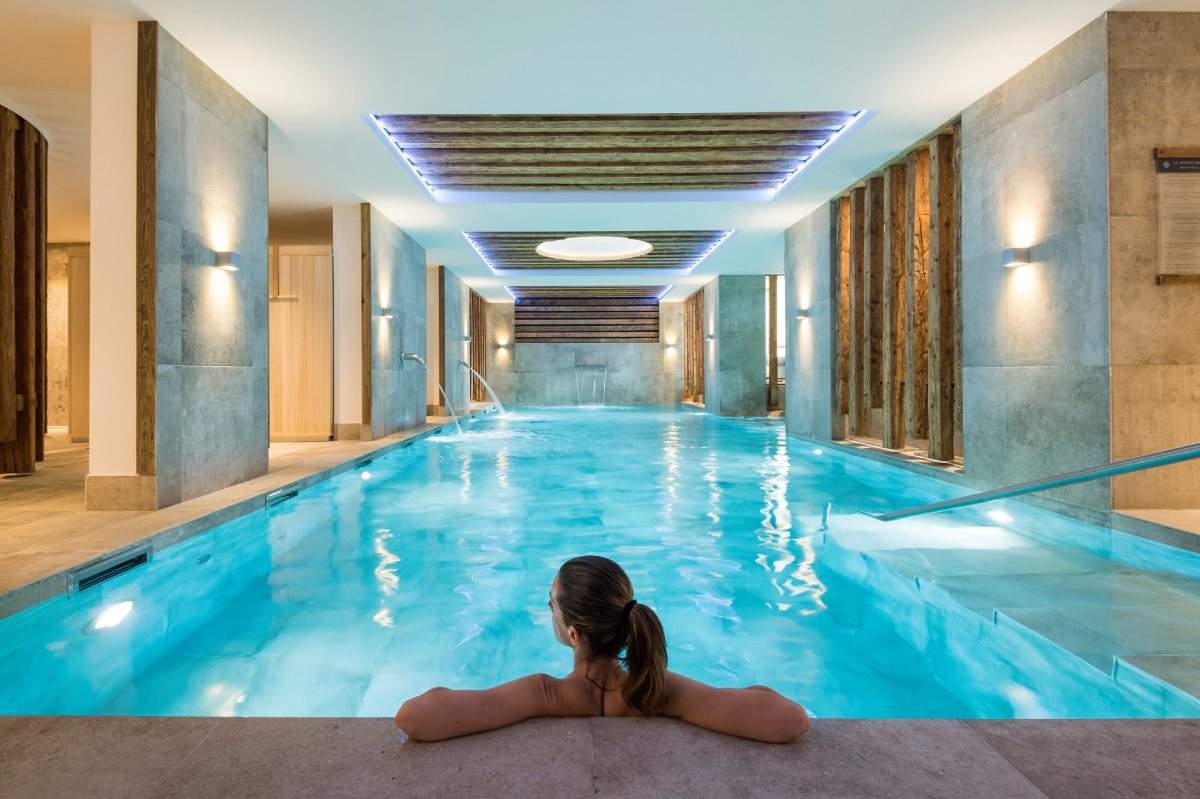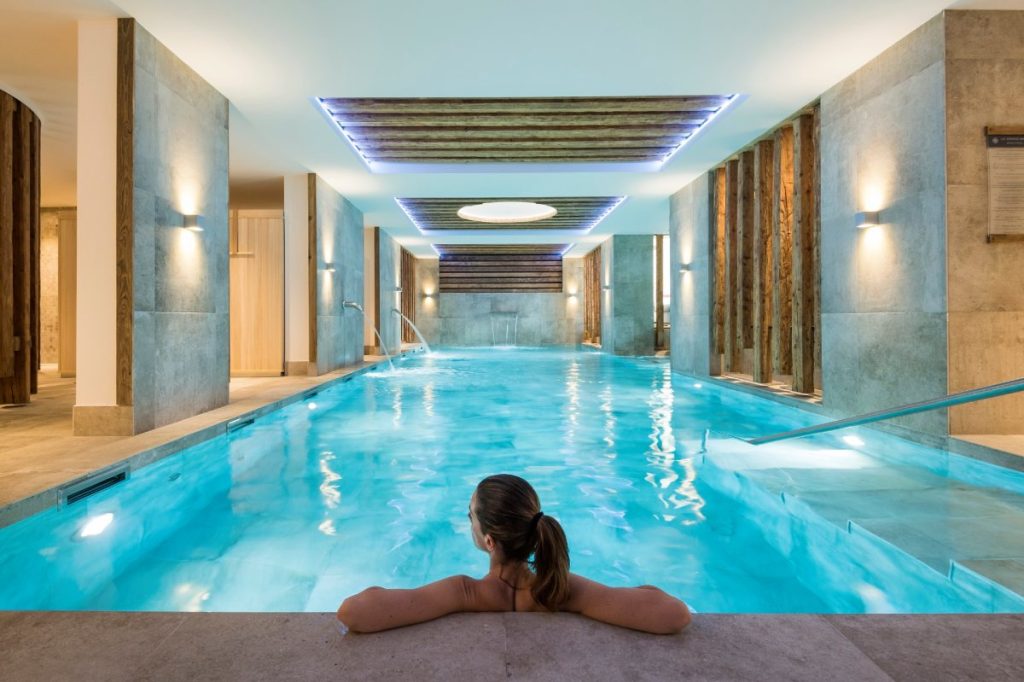 Parc des Dérêches, Morzine
Morzine has its own indoor aquatics centre, featuring a large Olympic sized pool, a medium sized pool and kids paddling area. In a separate wellness space, you'll find three saunas, two hammams and a relaxation deck with reclining chairs. The complex is open every afternoon, please check the website for exact opening times.
Aquariaz, Avoriaz
High up above Morzine is an indoor aquatic adventure park set in the heart of the Avoriaz ski resort. Reached by road or via the Prodains lift, a visit here is an absolute must-do activity if you have water babies in the family. This impressive indoor water park includes a gentle flowing river, a slidewinder (10m high aquatic halfpipe swimmers slide down on a rubber tube), a toddlers paddling pool and a water playhouse complete with water guns, a tipping bucket and slides. A large pool also features natural climbing walls, and bathers can nip outside to relax in the outdoor Jacuzzi. Please find times and prices here.

If you're looking for a ski resort with excellent facilities for non-skiers, Morzine is a great choice. A short walk from the amenities of the resort, you'll find The Farmhouse Hotel set in Morzine's oldest and most charismatic building, with beautiful bedrooms, an atmospheric dining room and a relaxing private bar with log-fire. To book a stay at The Farmhouse, please check availability here.