Must Visit Lakeside Towns Near Morzine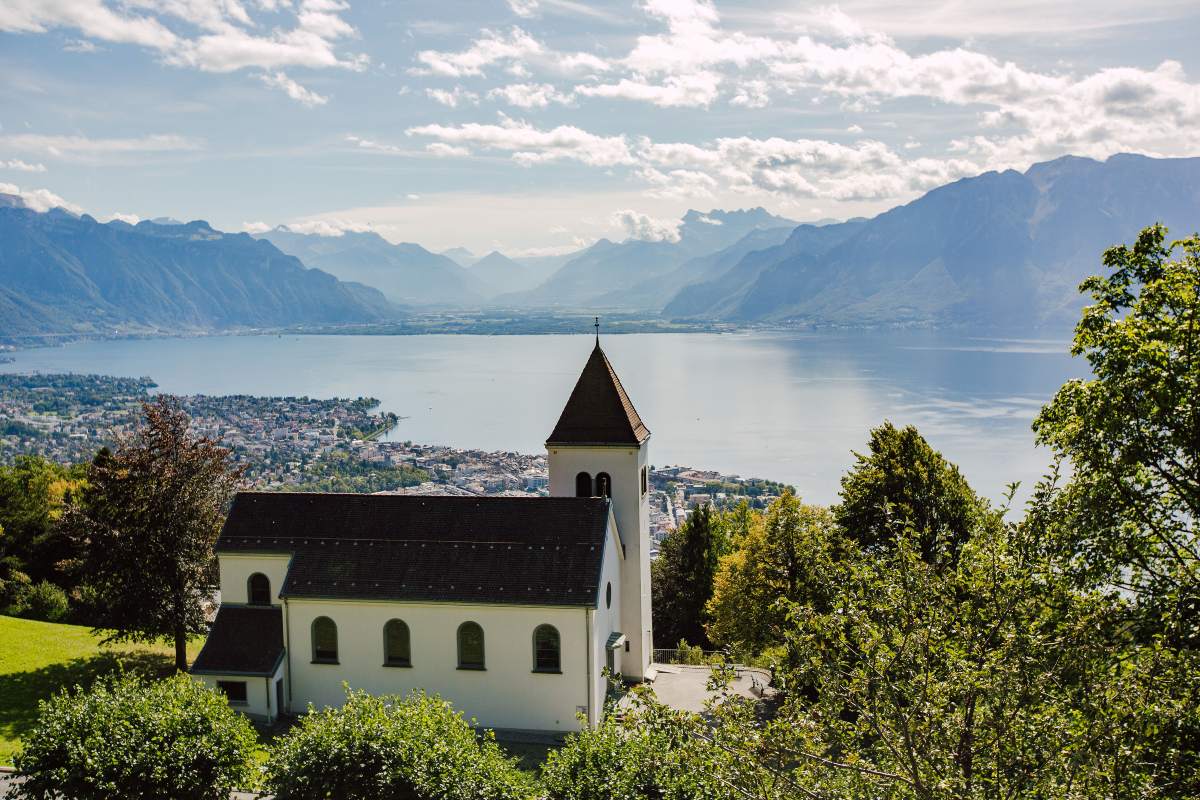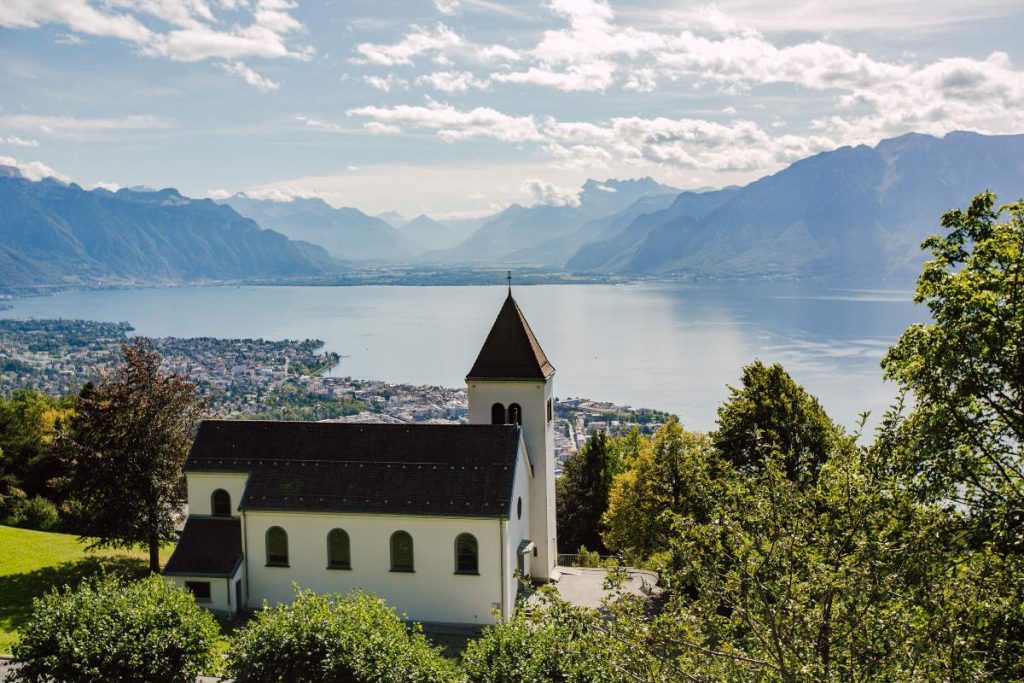 As well as being a beautiful French alpine town, Morzine is ideally located to explore some of the other stunning lakeside towns in the area.
Normally we wouldn't be encouraging our guests to leave our lovely little slice of alpine heaven but in this case we've made an exception! If you're looking to get a little further afield during your stay in Morzine then there really are some unbelievable places to visit.
Our Favourite Lakeside Towns Near Morzine
Thanks to Morzine's unique geographical location it is possible to wake up in a beautiful alpine village yet have lunch in a bustling town centre on the shores of a crystal blue lake. Lake Geneva and Lake Annecy are easily reached within a relatively short drive.
Visiting some of these lakeside towns near Morzine during your stay will add a little something different to your alpine holiday experience. Below we have outlined some of our favourite lakeside towns to visit and we hope they inspire you to get out there and see them for yourselves.
Évian – lakeside spa town on the shores of Lake Geneva.
Évian is the closest of our recommended lakeside towns near Morzine and is just a 40 minute drive down the valley. Sat on the French shores of Lake Geneva, Évian has been famous for centuries for its waters and thermal spas.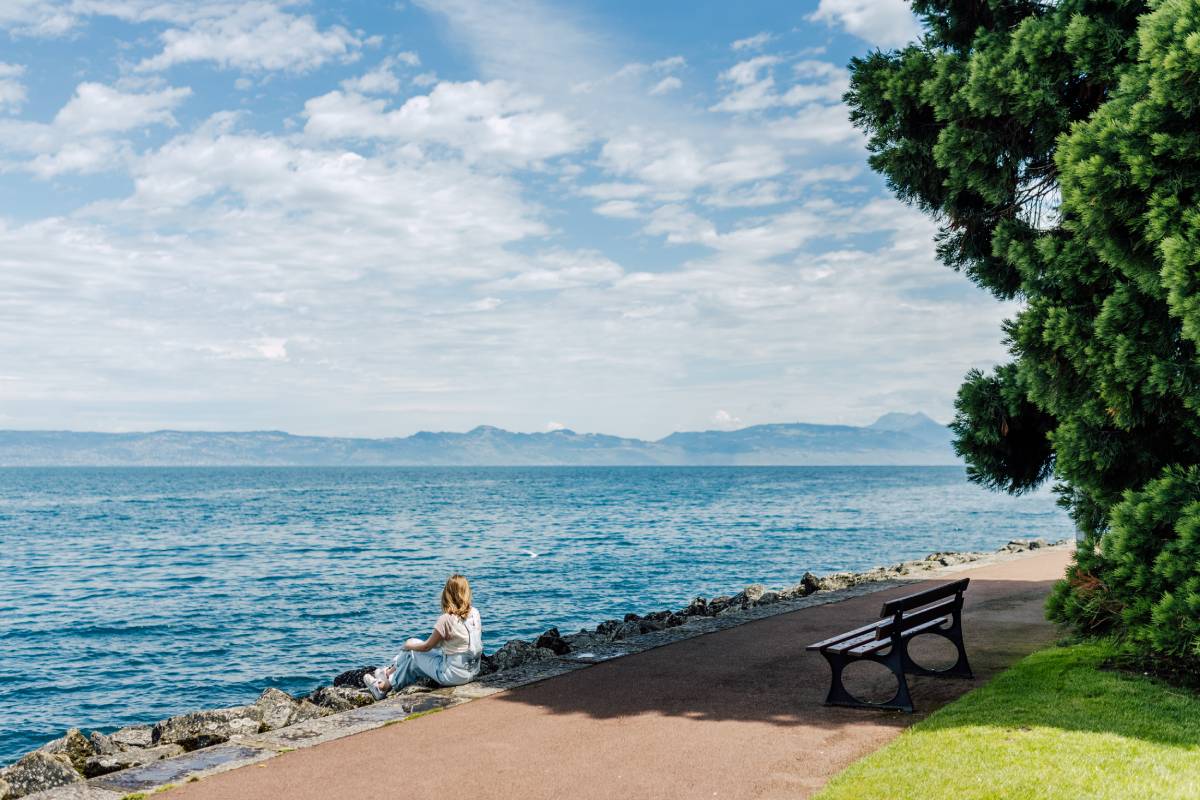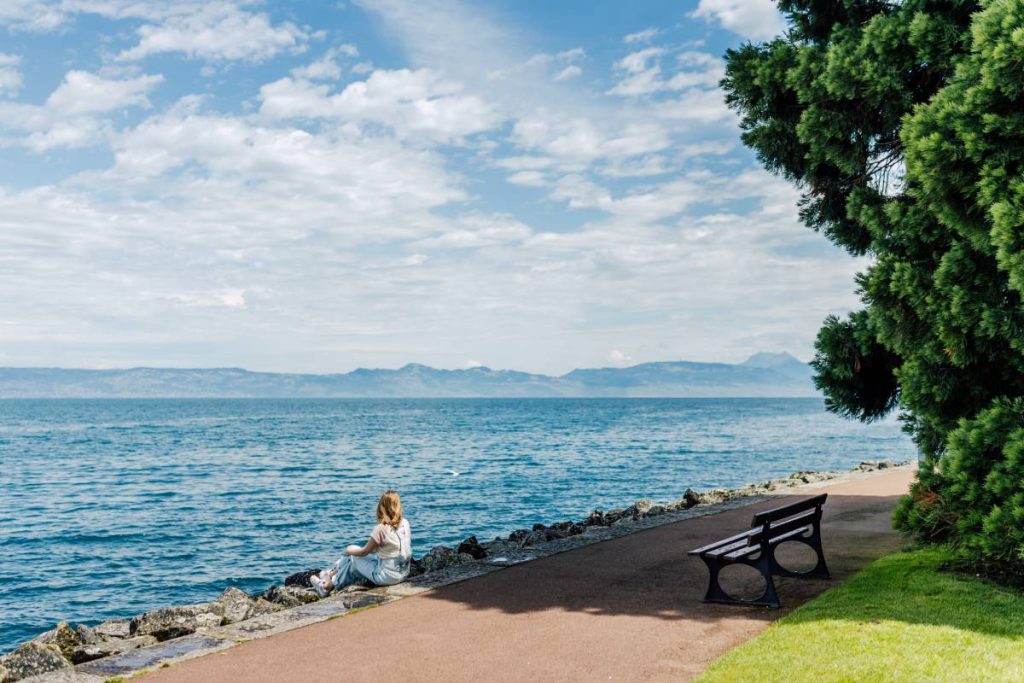 The town also has an array of cafes, bars and restaurants at its centre as well as a marina from which you can walk along the shore of the lake.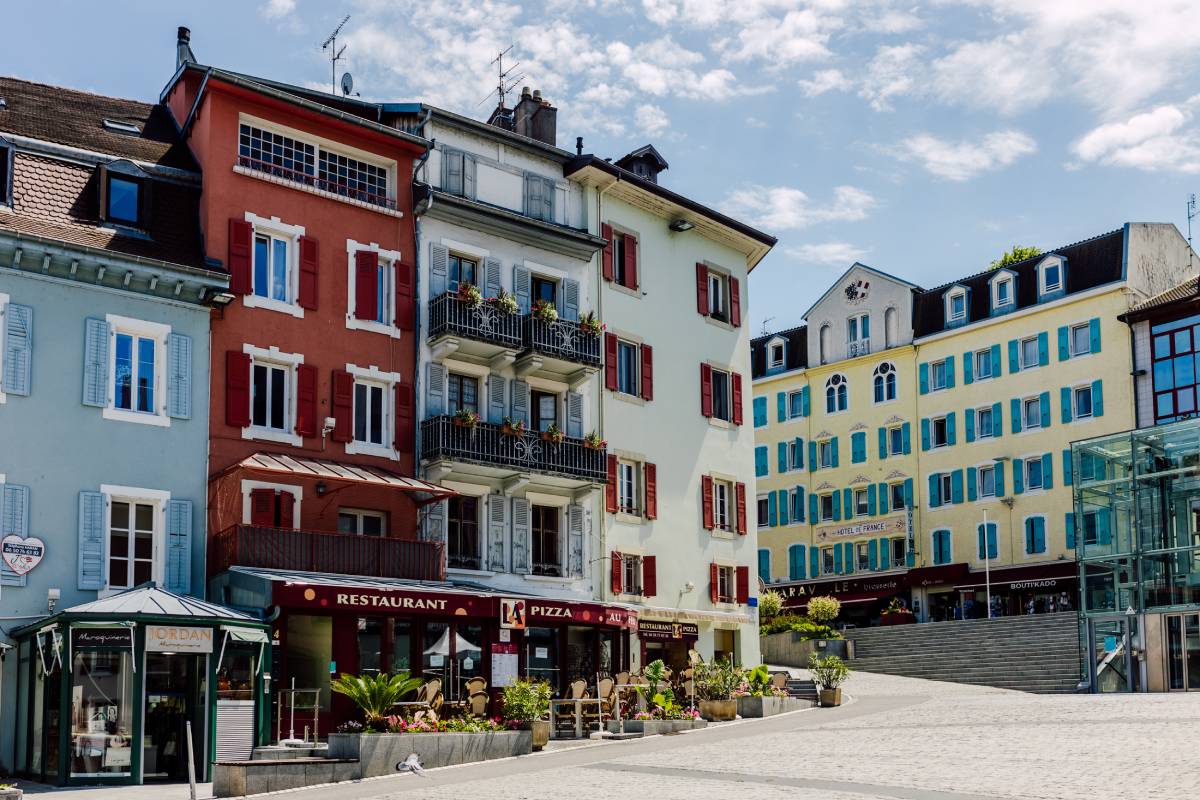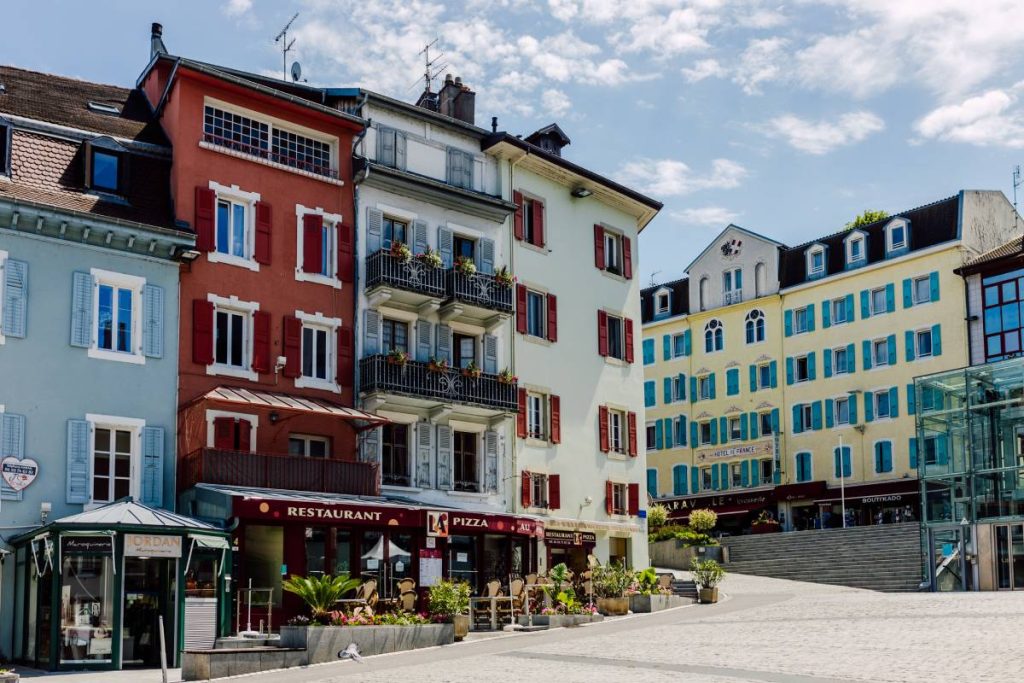 Yvoire – Beautiful Medieval town on the shores of Lake Geneva
Classified as one of the most beautiful villages in France, this stunning little village is shrouded in history and is famous for its summer flower displays.
With centuries of history displayed through the 14th century castle, fortified gates and ramparts, this village clings to the shores of Lake Geneva and is one not to be missed.
The Garden Of 5 Senses is in full bloom during the summer months and is a great spot to relax amongst the flora and fauna.
You will find plenty of lovely creperies and cafes in the village for refreshment and a stroll around the village is one you won't forget.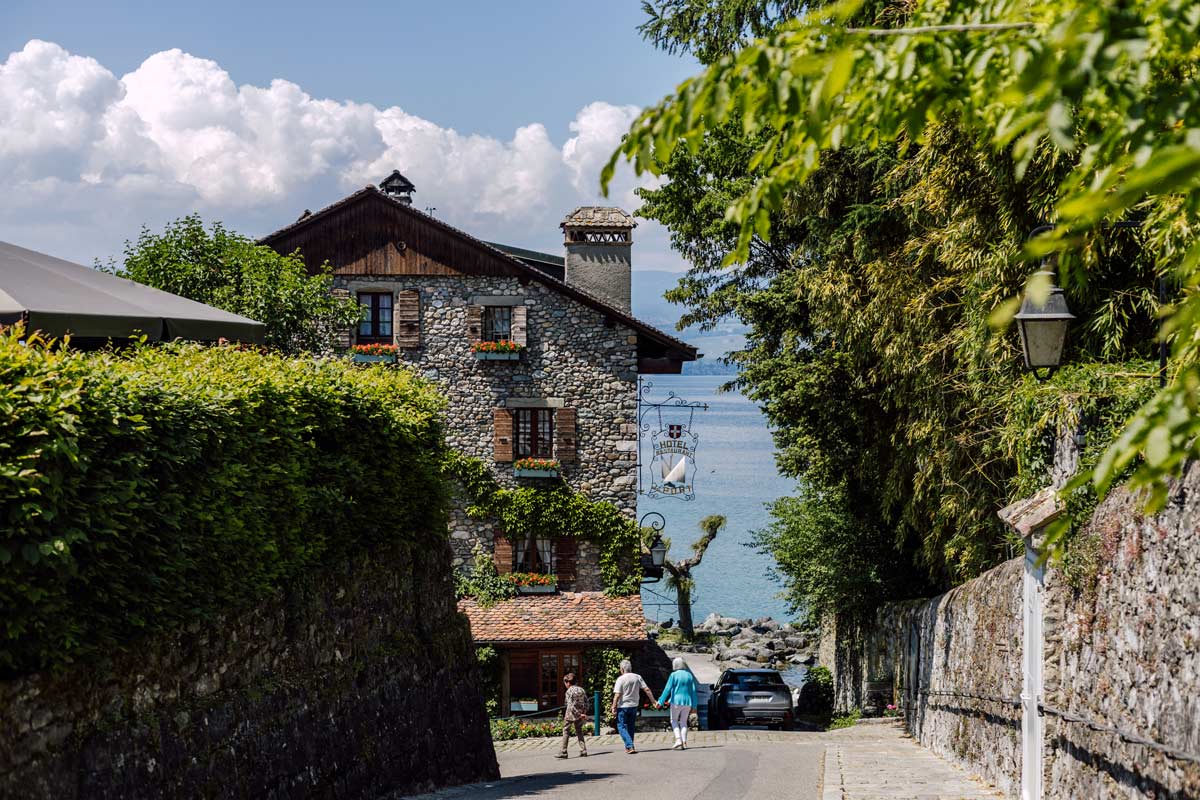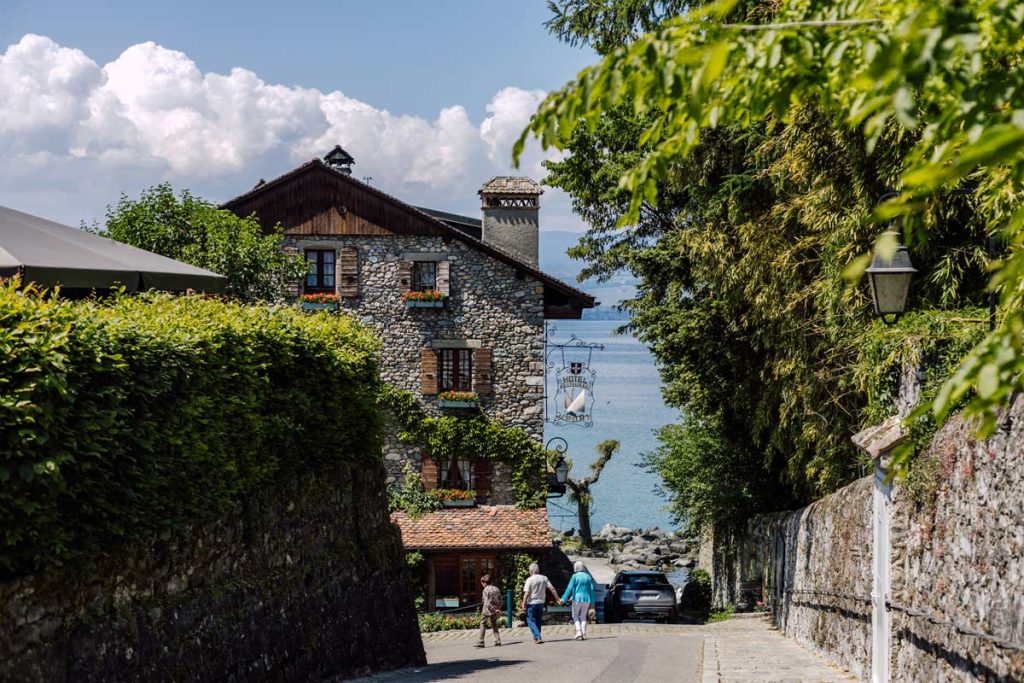 Yvoire is just an hour's drive from Morzine and we highly recommend a stop at Excenevex beach on the way there or back.
Montreux – Picture perfect Swiss lakeside town
Famous for its annual jazz festival, Montreux is a lovely Swiss town that occupies a beautiful spot on the north eastern shore of Lake Geneva. The town has been a popular tourist destination since the 19th century thanks to its mild climate and perfect blend of mountain and city life.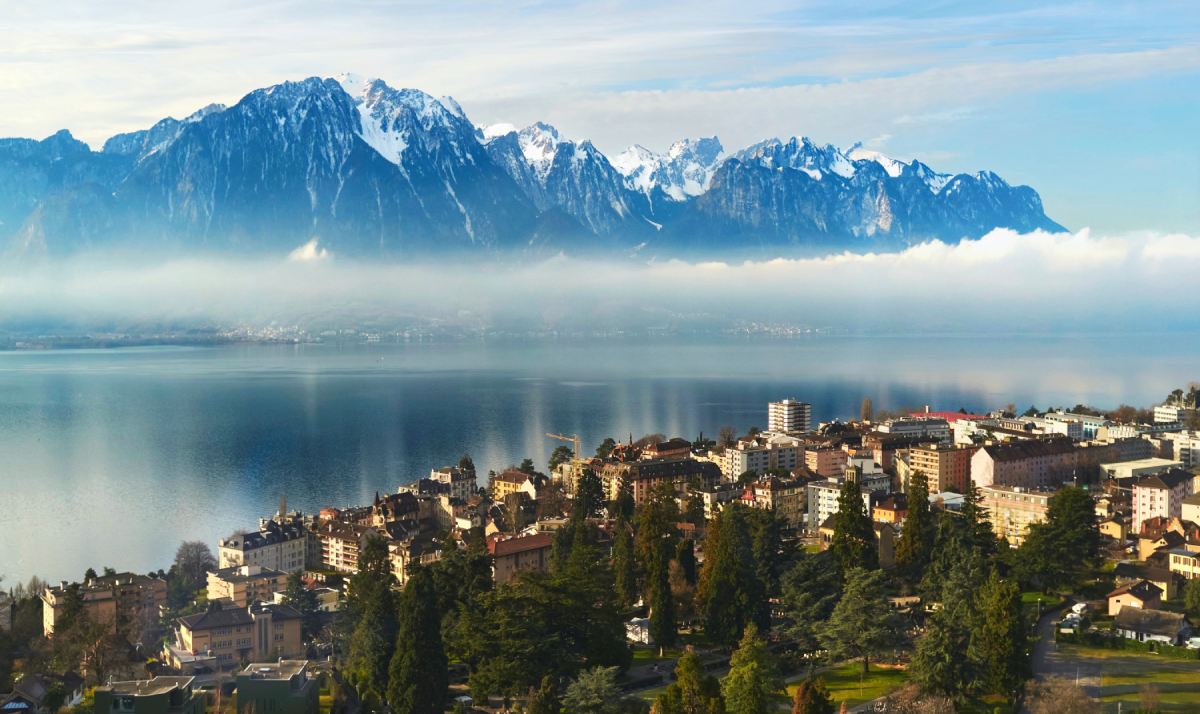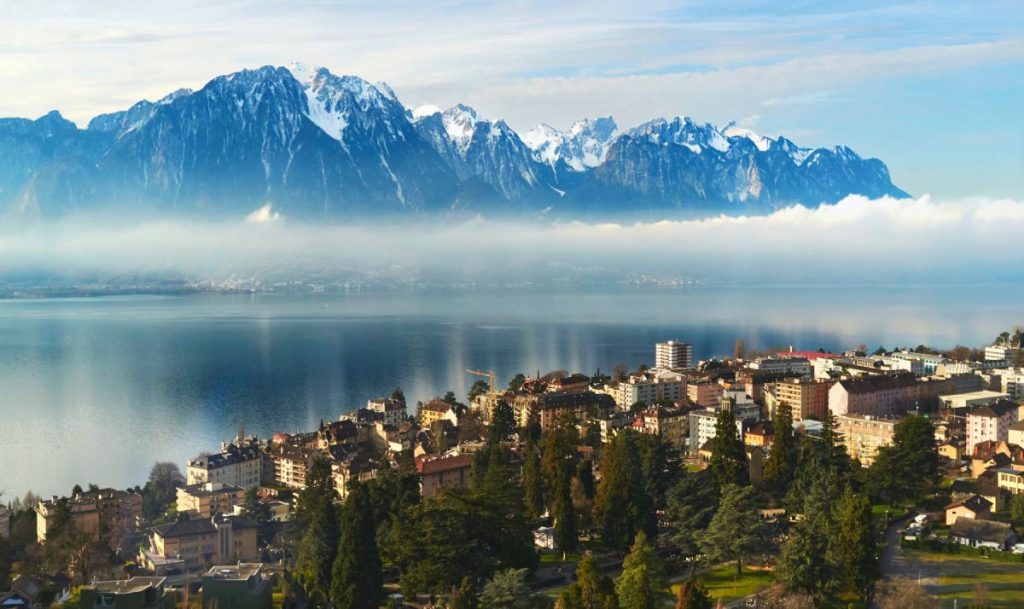 A leisurely stroll along the promenade and through the old town is highly recommended. Along the waterfront there is a bronze statue of musician Freddie Mercury who fell in love with the town, bought a recording studio and recorded his last album with Queen in Montreux. You can reach Montreux by car in 1 hour 40 minutes.
Vevey – A Pearl of The Swiss Riviera and home to the late Charlie Chaplin
Vevey is located just a little further on from Montreux along the north eastern shore of Lake Geneva. Offering panoramic views of the lake and surrounding mountains as well as the vineyards (yes that's right, alpine vineyards).
Charlie Chaplin adopted Vevey as his home and lived here until his death in 1977. There is a statue of him along the waterfront and a museum dedicated to his work.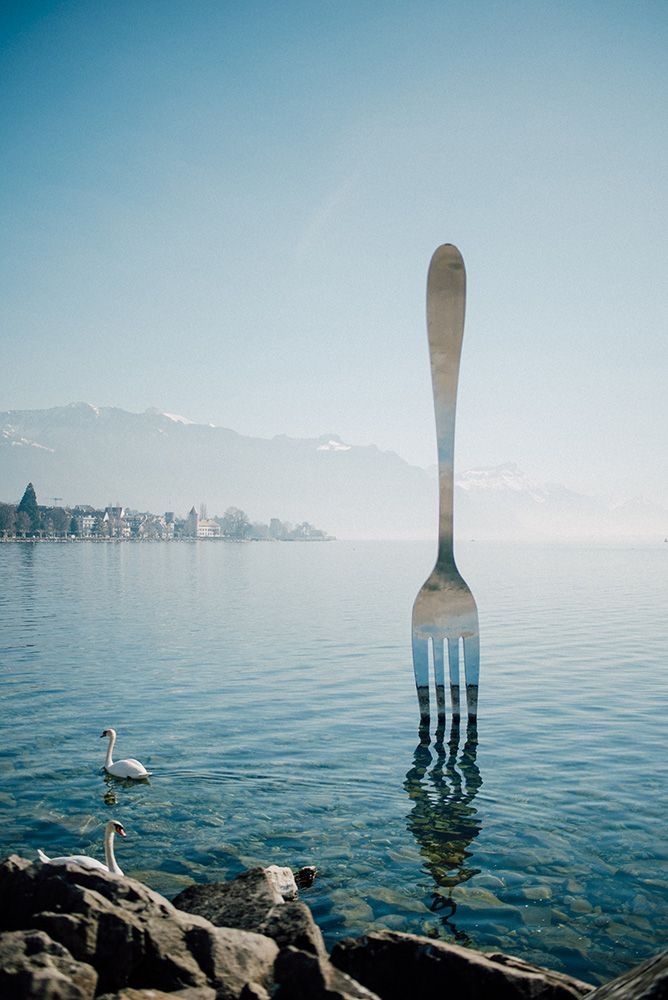 A walk along the waterfront will reward you with the strange sight of the world's tallest fork. The 8 meter structure sticks out of the lake in front of the Alimentarium (museum) and offers a surreal photo opportunity.
Also highly recommended is the funicular railway that rises from the town over 400m to the summit of Mont Perlerin which offers truly spectacular views. Vevey is 1 hour 45 minutes from Morzine.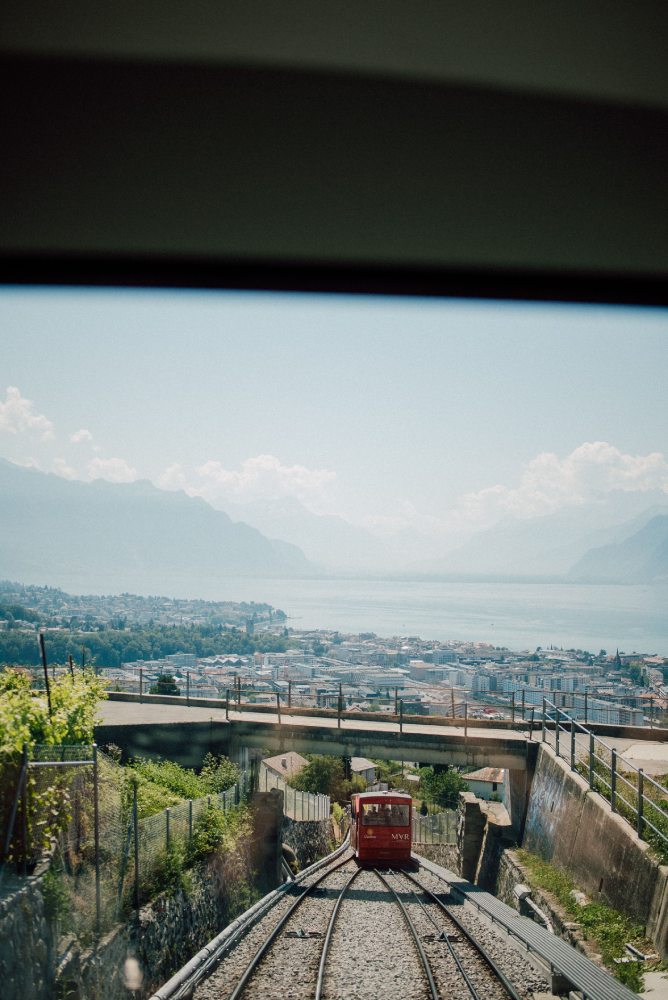 Annecy – Stunning lakeside views with a Venician style old town
Annecy is the largest town in the Haute-Savoie region and sits on the northern shore of the beautiful Lake Annecy. The town is lively and vibrant and there are lots of water based activities on offer at the lake.
A walk through the old town will transport you to a different place in time with its mediaeval architecture and Venice like urban canals. The promenades are littered with waterfront cafes and bars providing the perfect spot for some refreshments. Annecy is 1 hour 45minutes from Morzine.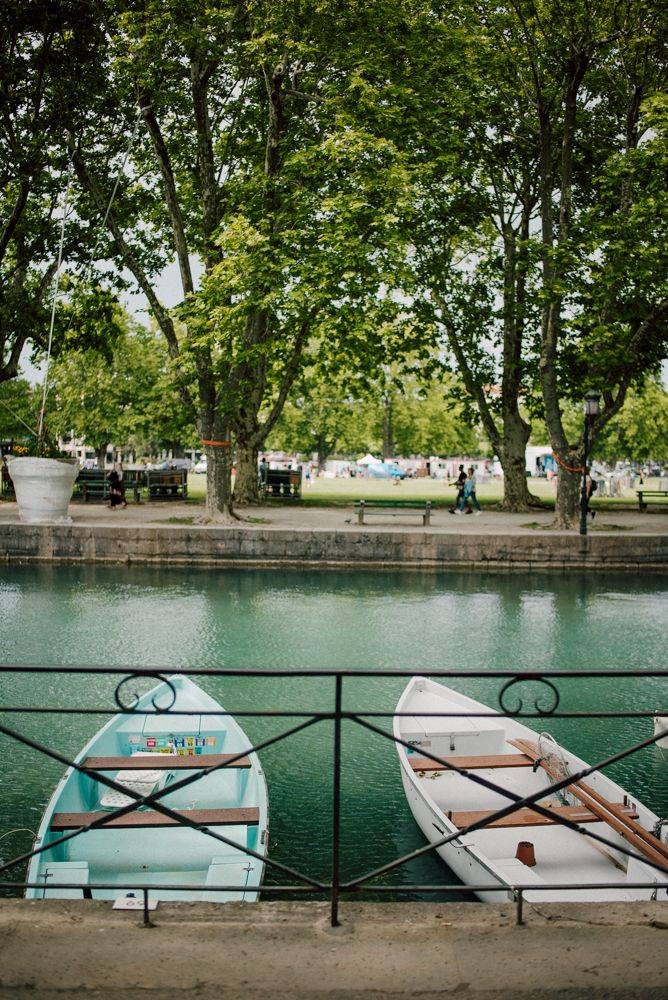 Talloires – A Quieter but no less beautiful town on the shores of Lake Annecy
Annecy can get exceptionally busy during the peak summer months so if you're looking to see the lake but in a little more peace, Talloires is just the ticket. Sitting just 13km from Annecy on the eastern shore of the lake, Talloires offers stunning views over Lake Annecy but without the crowds.
Winston Churchill once described the town as "the most beautiful place on earth". Talloires can be reached from Morzine by car in 2 hours.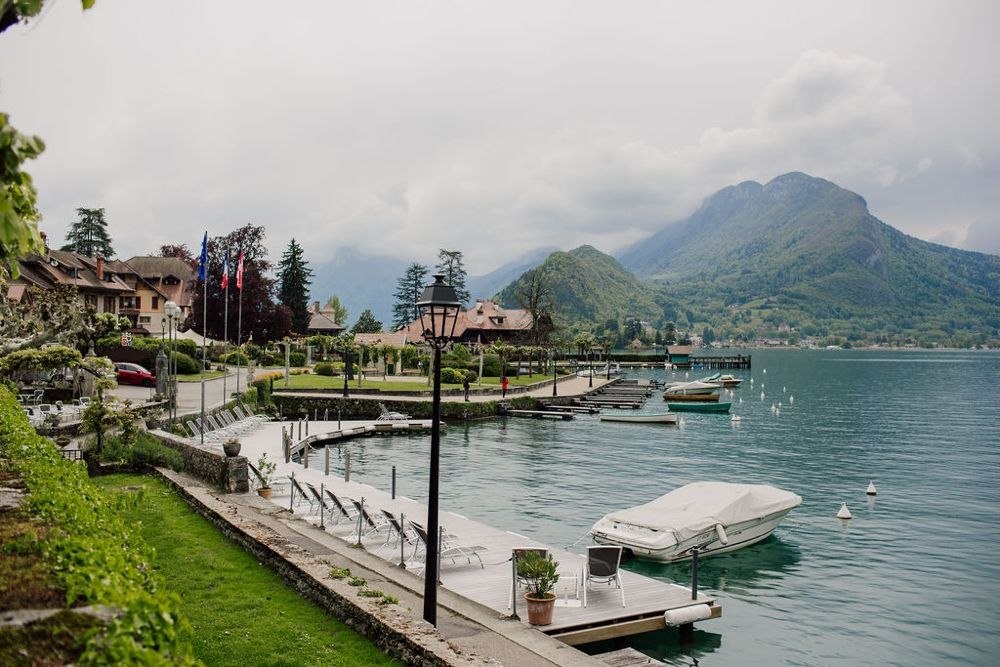 Stay With Us To See These Stunning Lakeside Towns Near Morzine
Morzine is the perfect base for you to stay to enjoy the beauty and adventure of the French Alps as well as the culture and sights of the surrounding area.
If you're looking for that perfect place to stay in Morzine then click here to see more on The Farmhouse, a boutique hotel in the heart of Morzine offering a perfectly unique holiday experience.