5 magical reasons to get married in the mountains
James | September 26th, 2022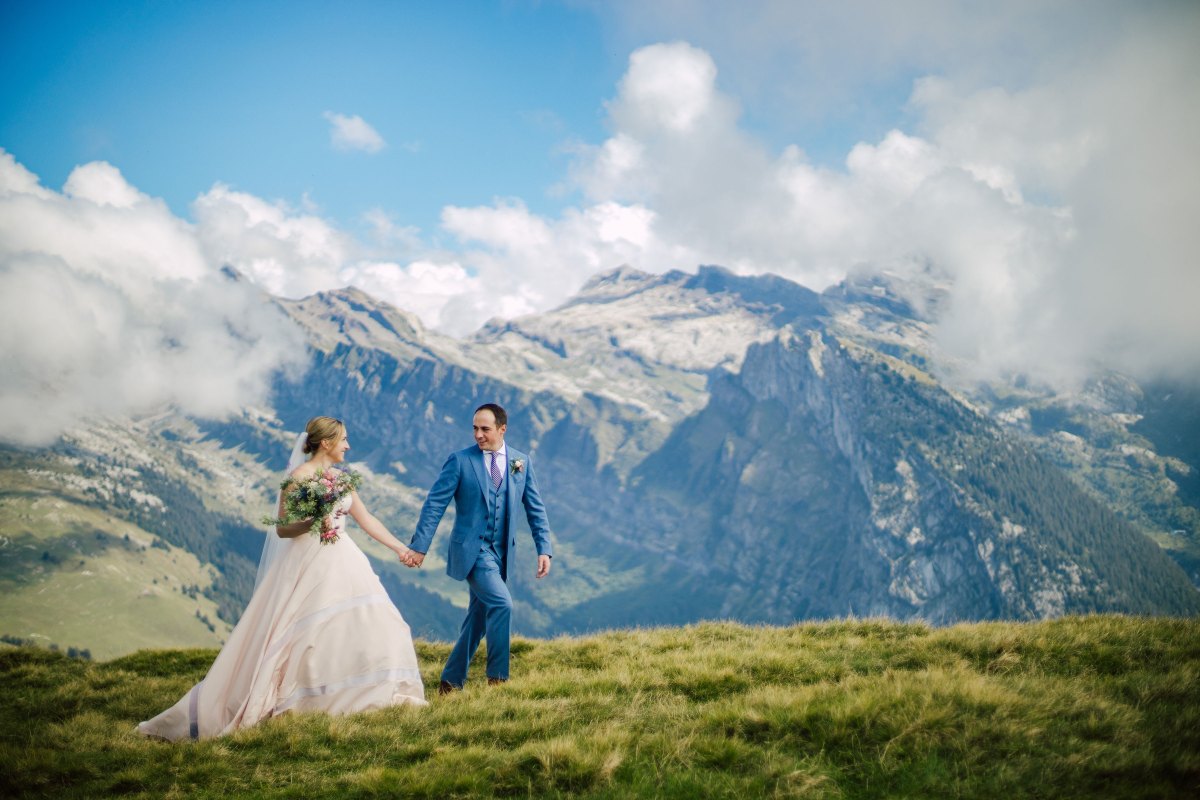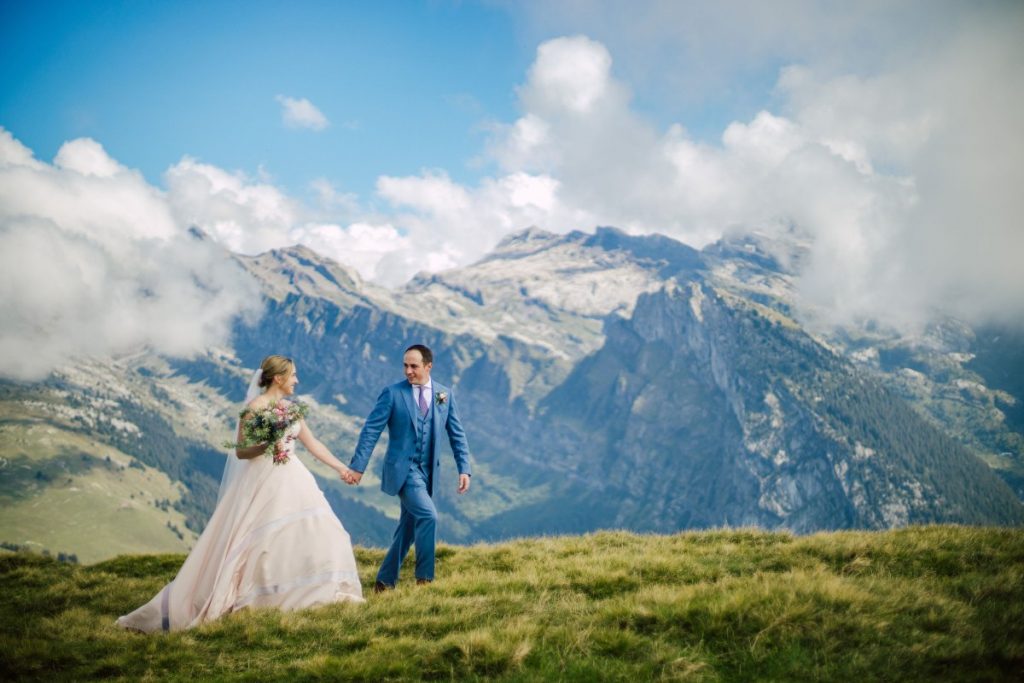 Are you getting married soon and looking for a unique place to celebrate one of the happiest days of your life? What would you say to getting married surrounded by nature and immersed in beauty in the middle of a landscape like no other?
Picture standing in front of a mountain lake at dusk whose mirrored surface makes for unforgettable photos, then going on to sit for your evening meal where joy, festivity and indulgence is served in abundance.
If this sounds like everything you've been dreaming of then a wedding in the mountains is meant for you!At The Farmhouse, we take great pleasure in organising weddings for our guests. If you need further convincing then here are 5 wonderful reasons why you should have your special day in the Alps:
1- A magical wedding in a breathtaking landscape
The fantastic thing about getting married in the Alps is that every season offers its own kind of magic. Whether it's the magnificent colour changes of autumn, the snowy wonders of winter, the blooming flowers of spring or the warmth and energy of summer, a wedding in the mountains will always have an extra special something that you won't find anywhere else.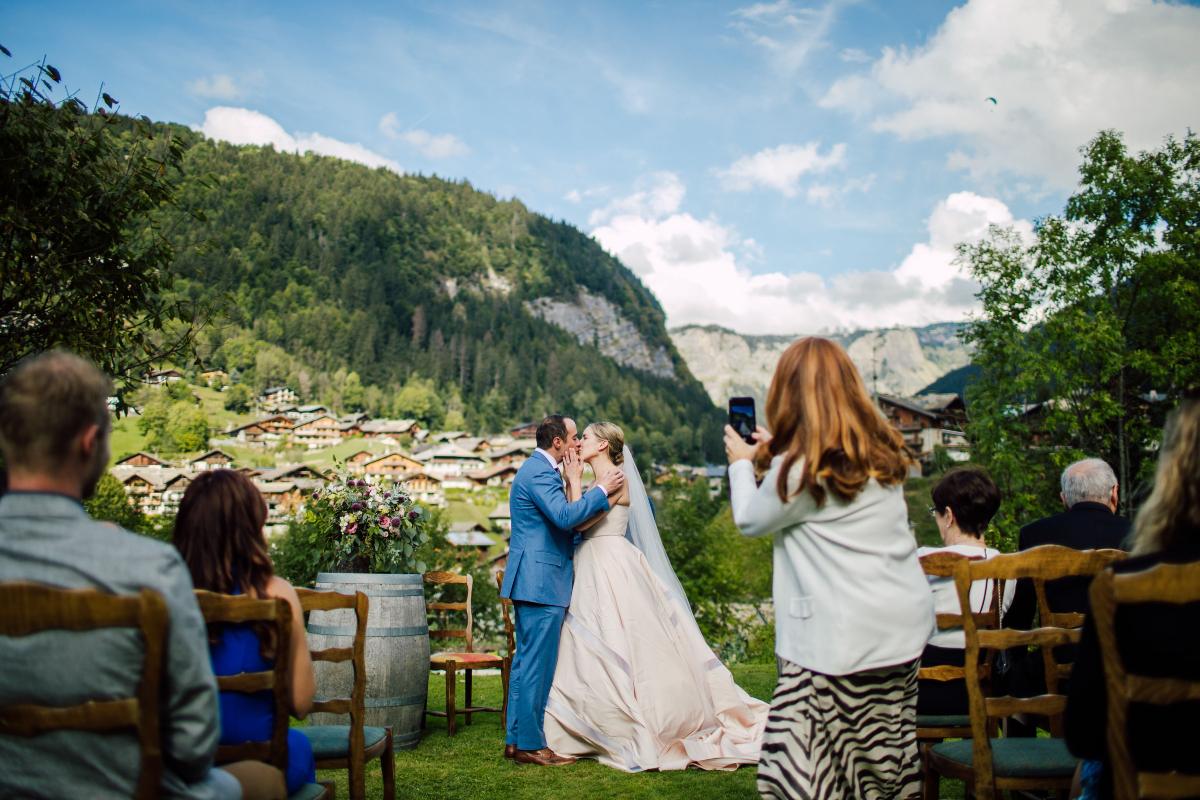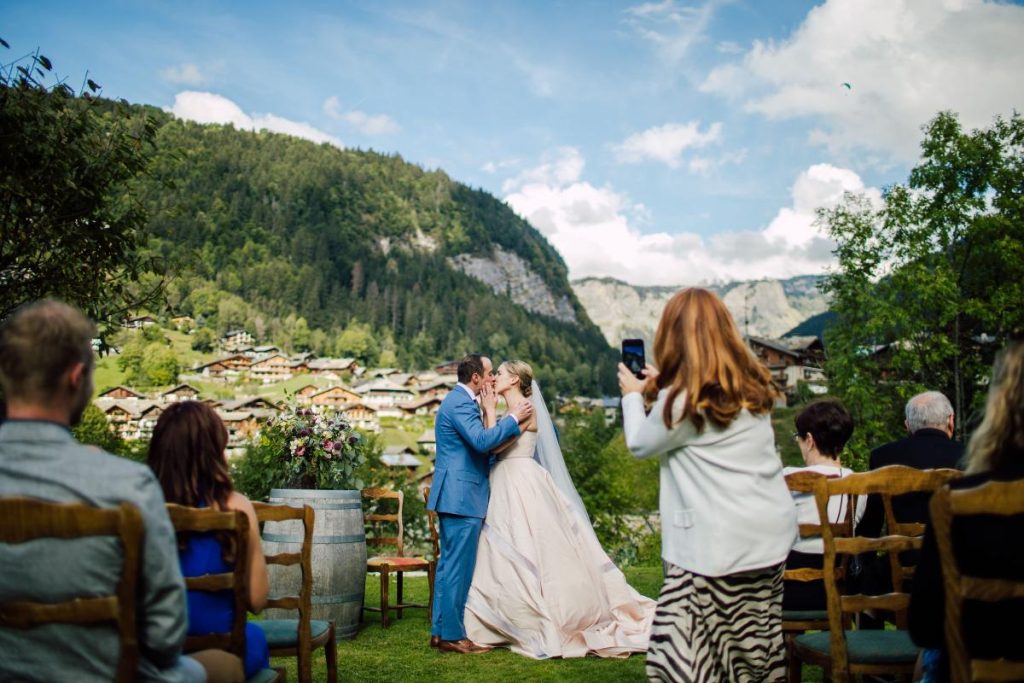 Your guests will never forget the wine reception held on the terrace of a café in Haute-Savoie, with breathtaking panoramic views of the mountains and incredible drinks to accompany the toasts.
Nor will you forget the idyllic sound of cowbells clinking in the summer breeze or the fresh, powdery snow crunching beneath your feet in winter. The authenticity and warmth you find in the mountain village is like nowhere else and you will treasure every picture that captures the magic of the landscape.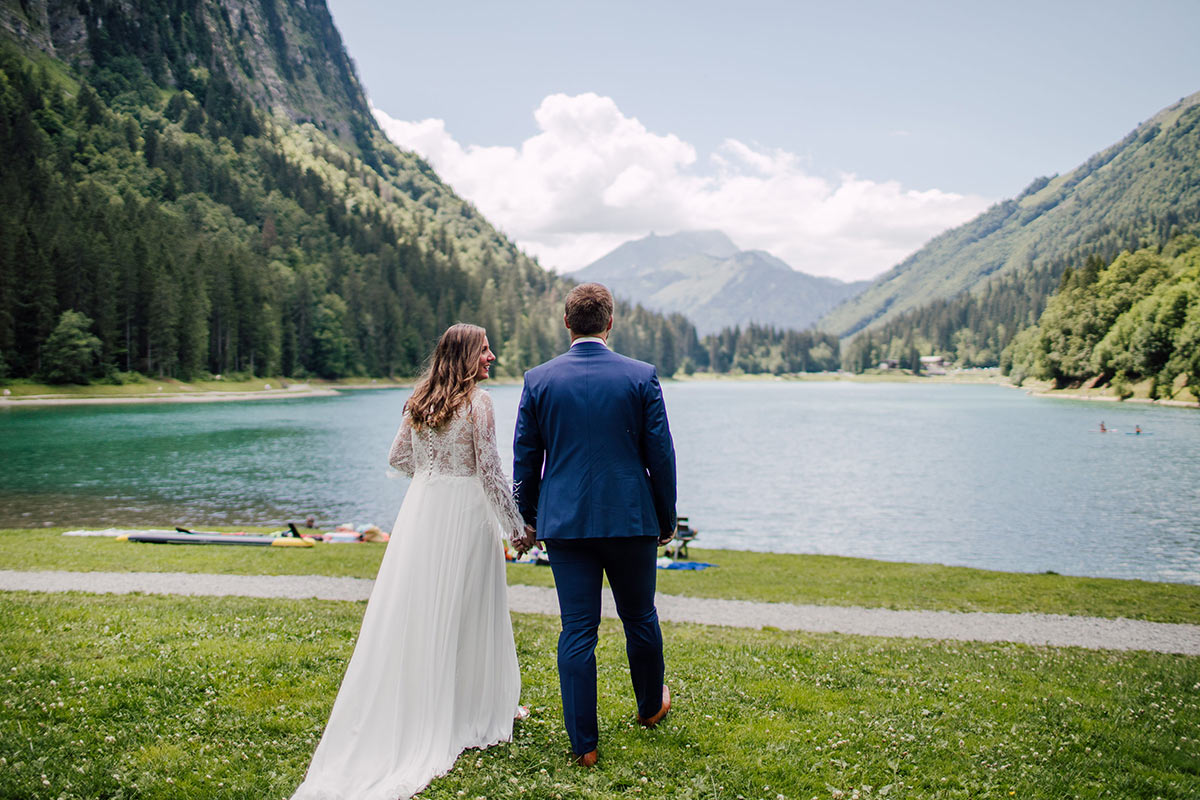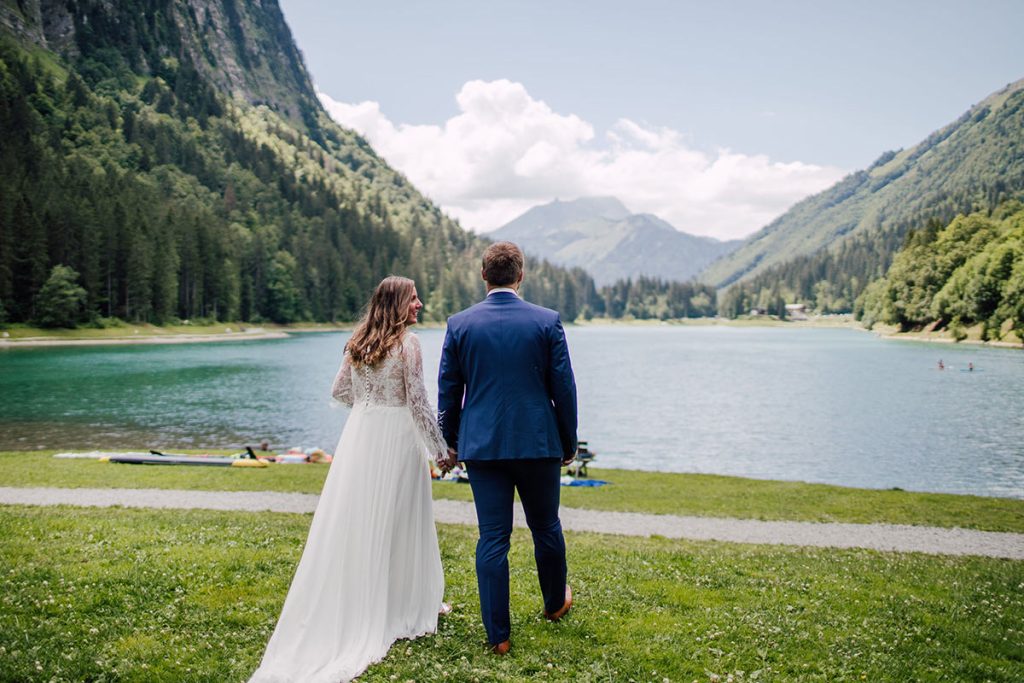 If one thing is certain, getting married in the Alps guarantees you unforgettable memories and unmatched beauty!
2- Feed your guests with delicacies of the Alps
What could be more appealing than treating yourself and your guests to a tantalising dinner in an enchanting mountain restaurant?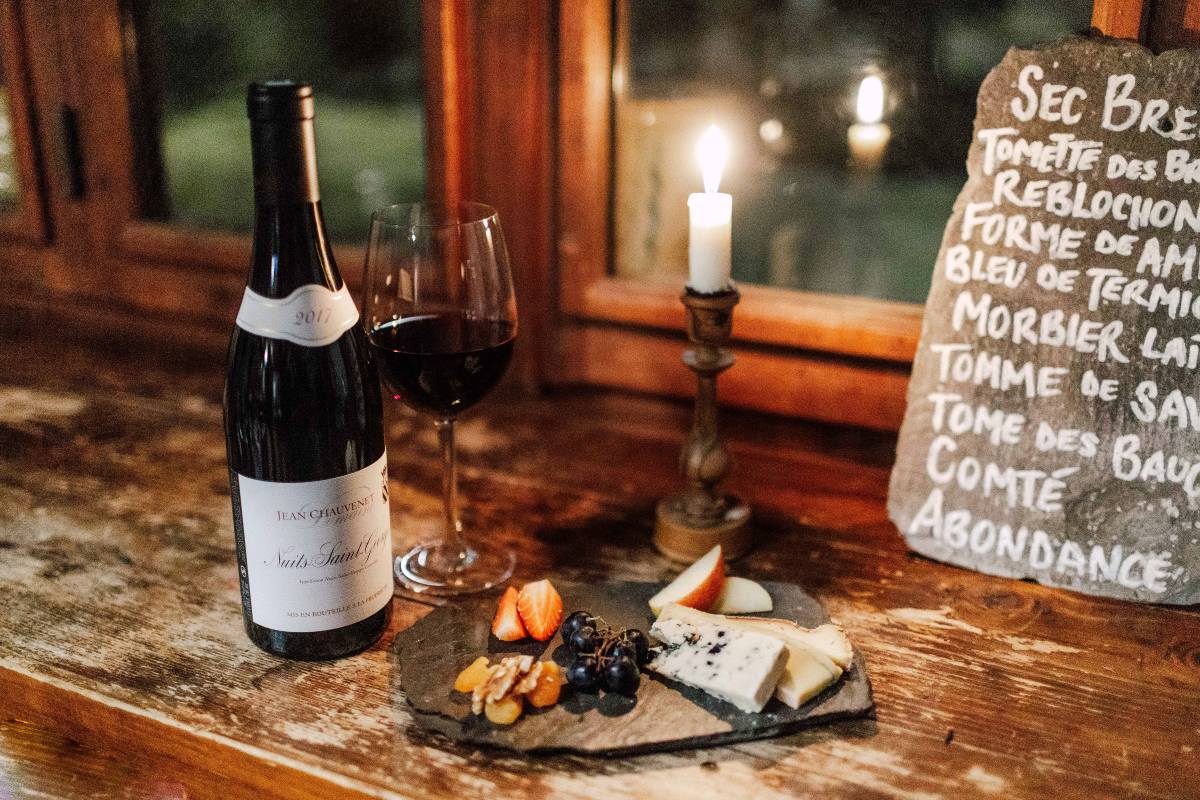 At the Farmhouse we serve only the finest ingredients. Seasonal vegetables, fresh fish caught in the surrounding lakes, French-style meats and charcuterie, cheese platters from local mountain dairies, wild berry desserts and traditional style cake will surely delight the taste buds of everyone in attendance.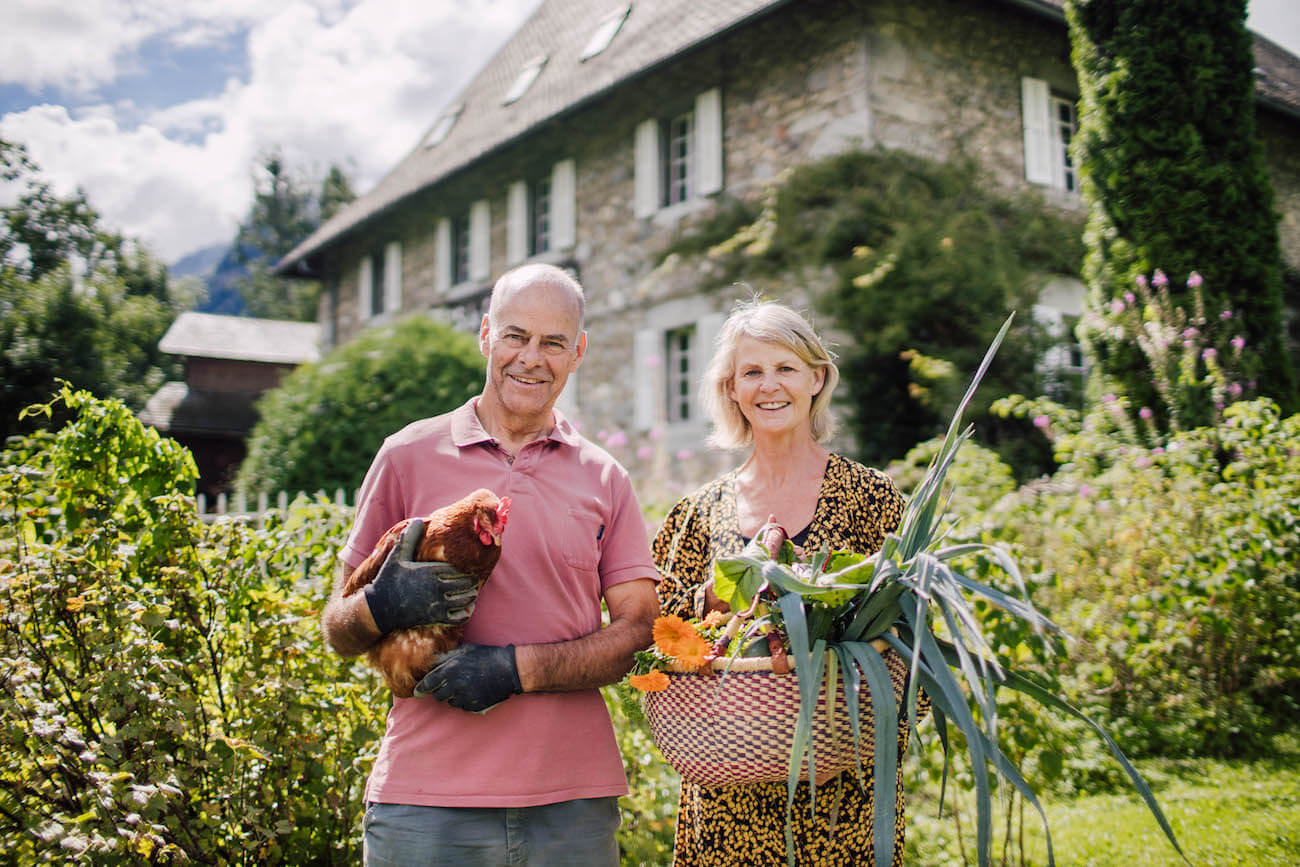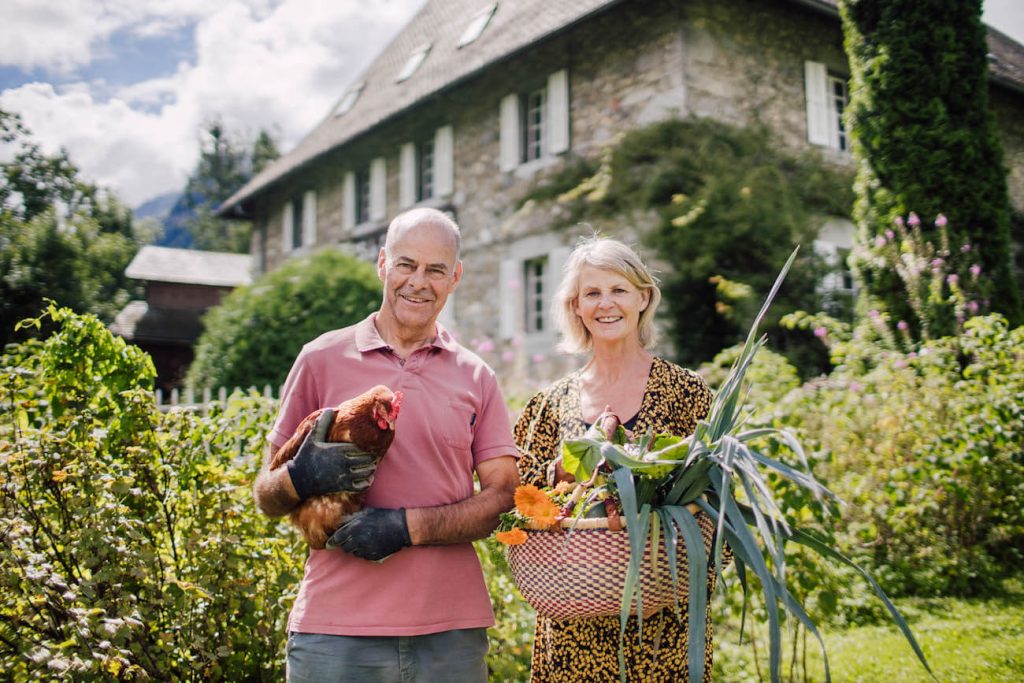 In the winter, make your wedding even more original by selecting a menu based on typical Savoyard recipes. Farmhouse reblochon tartiflette, raclette and fondant potatoes, Savoyard fondue with porcini mushrooms or morels accompanied by a Savoy wine will bring authenticity and charm to your wedding meal!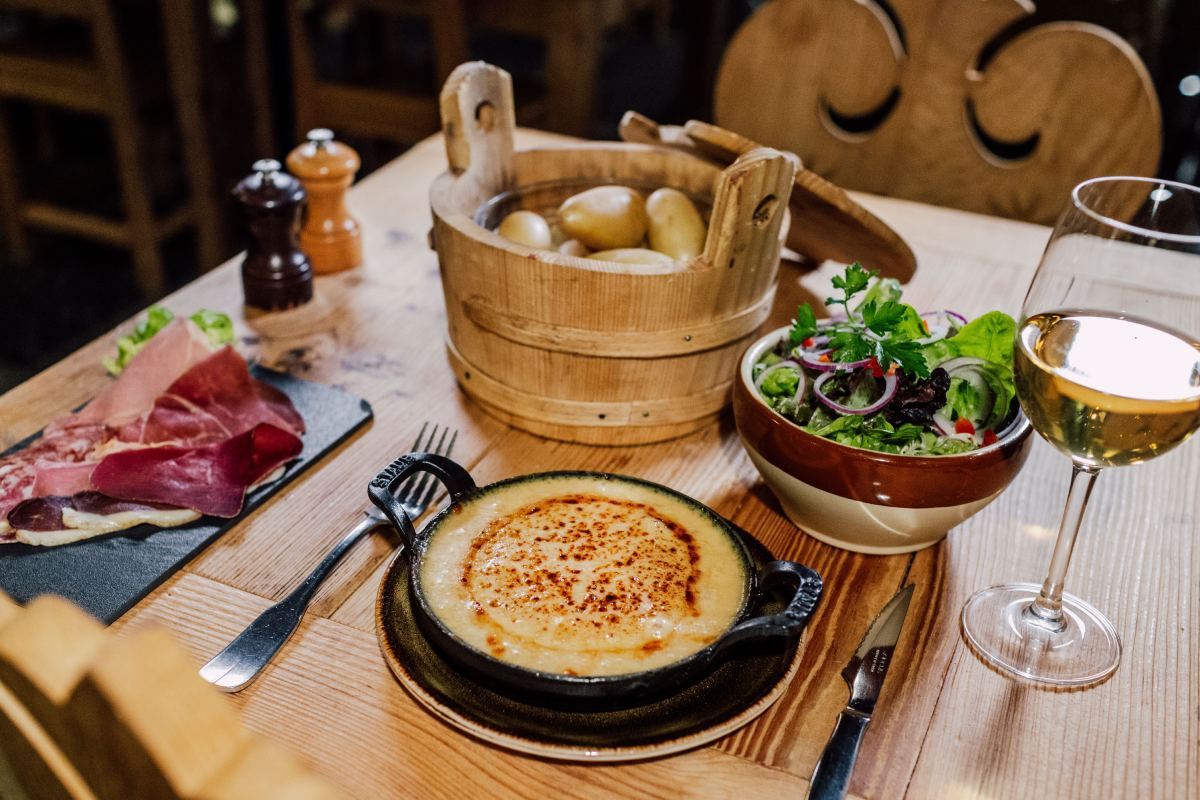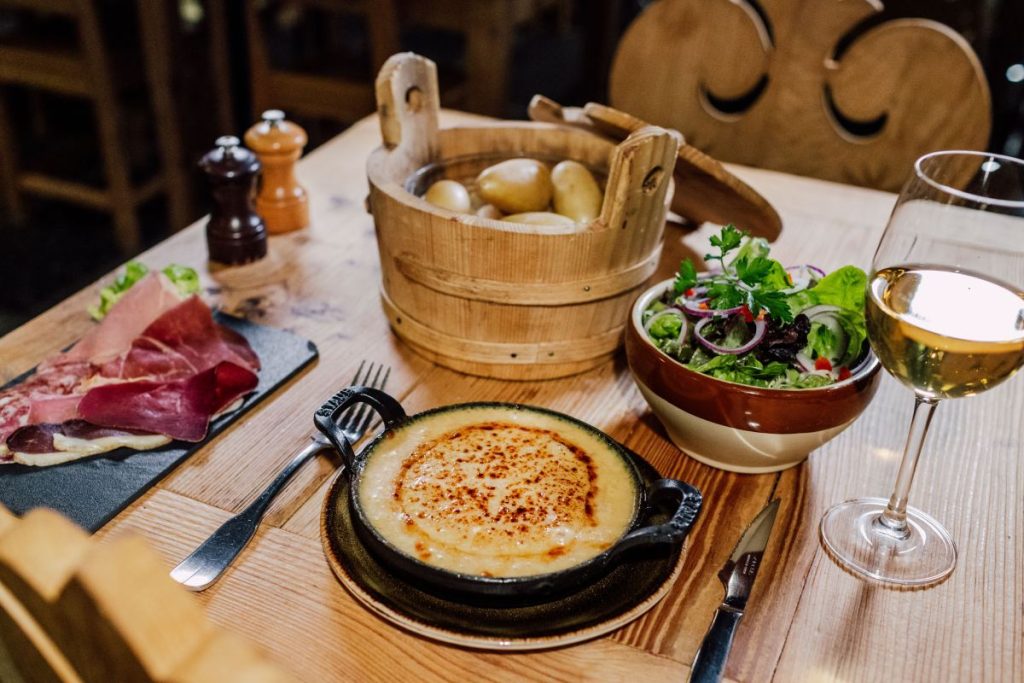 And don't forget the champagne, which will put a twinkle in the eye and a smile upon the faces of everyone, ready to dance the evening away!
3- Fun for everyone to be found on the Mountain
One of the most wonderful things about a wedding in the Alps are the mountain activities available to take part in all year round. This is an ideal way of entertaining your guests and making sure you have some fun too!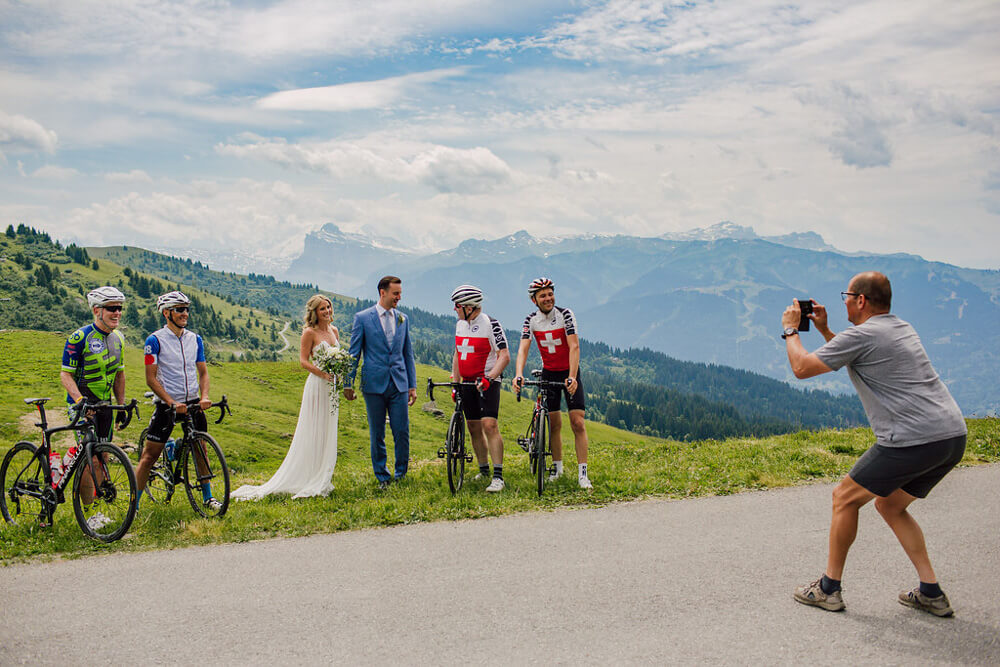 In winter, those who love the thrill of the slopes will have the opportunity to go skiing or snowshoeing. In finer weather you can take part in more extreme activities such as paragliding or canyoning.
The classic and crowd pleasing option to hike or cycle through the magnificent landscape allows you to fully immerse yourself in nature. Or going for a swim in a crystal clear lake, playing a round of golf or indulging in a moment of relaxation in the spa are also excellent possibilities.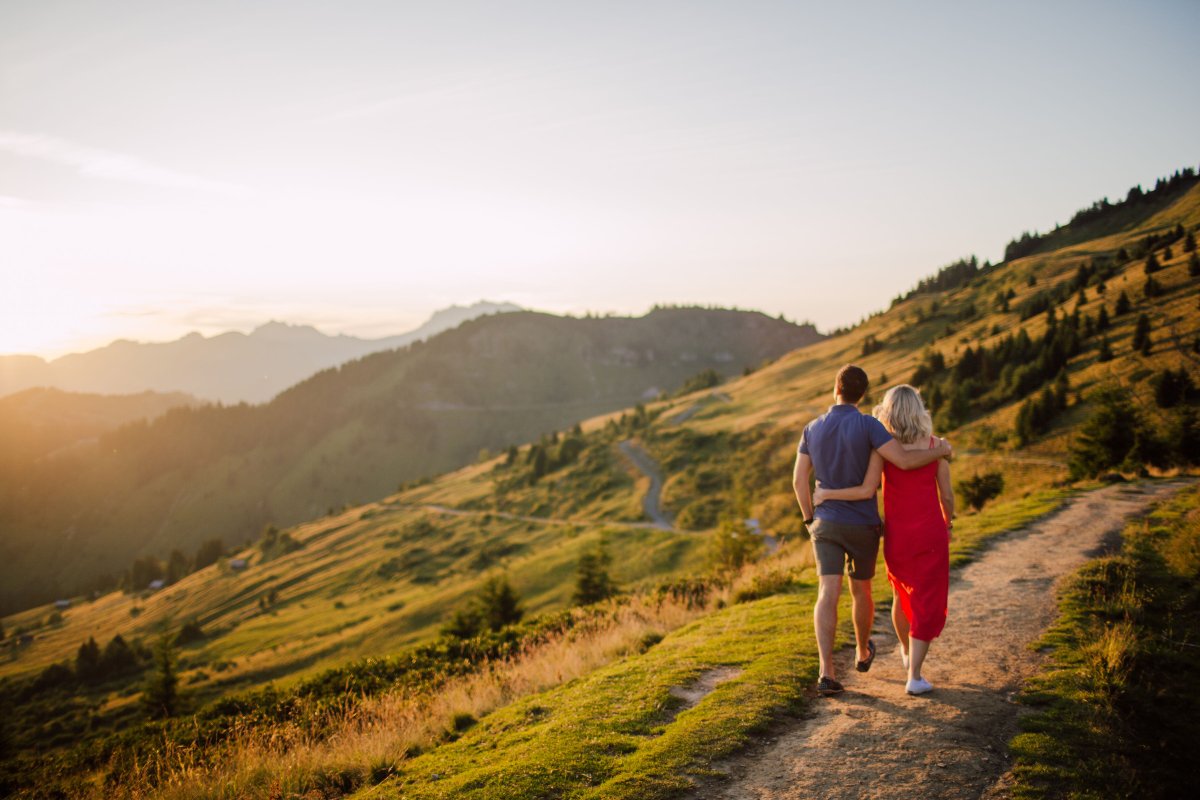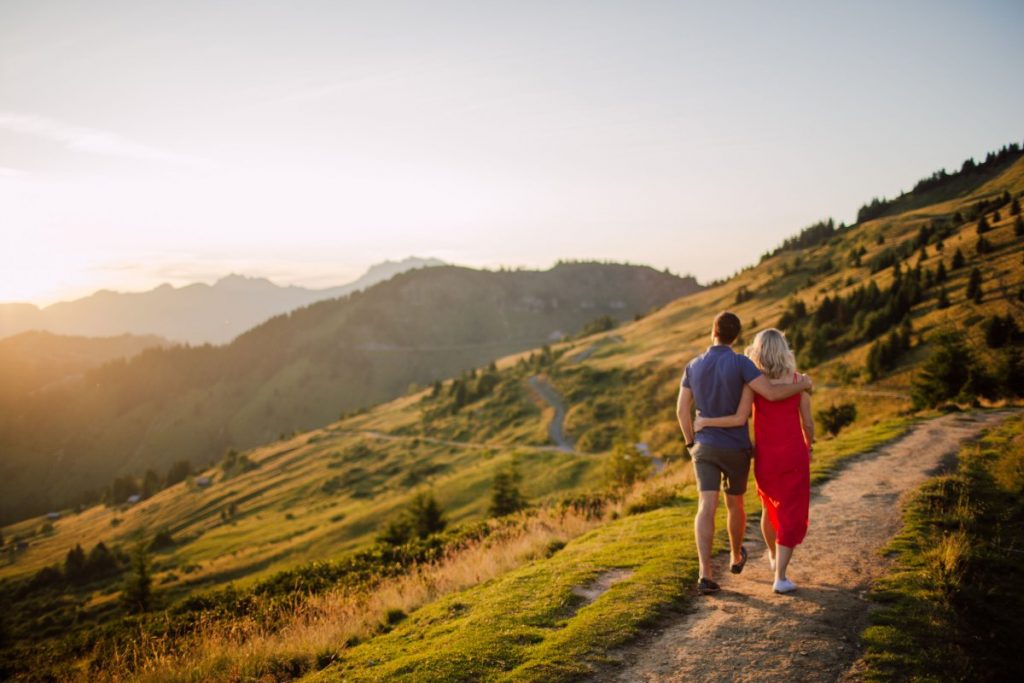 It will feel more than just a wedding but a time spent having boundless fun with your beloved friends and family!
4- Feel at home without having to worry about a thing
Cosy and warm, the mountain chalet is the perfect setting for an intimate home-sweet-home wedding reception.
At The Farmhouse, we put all of your needs first in order to create a unique, romantic and effortless experience for you and your guests.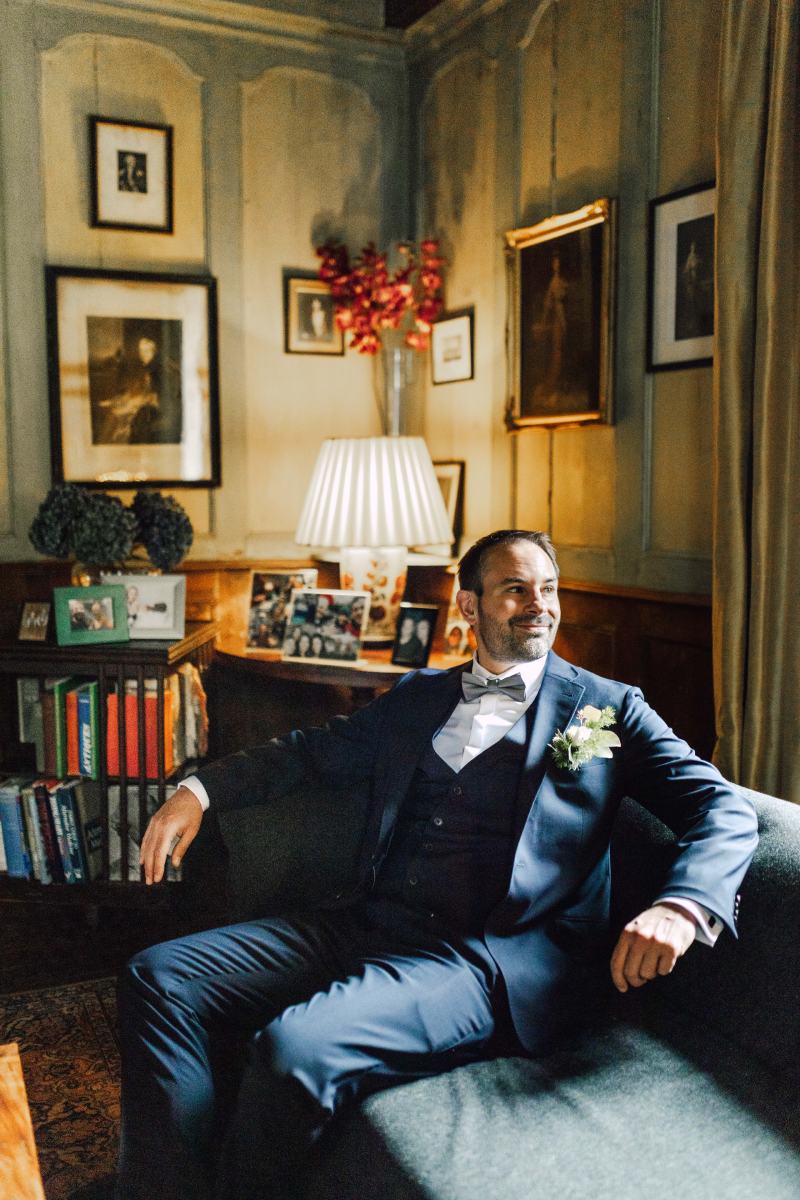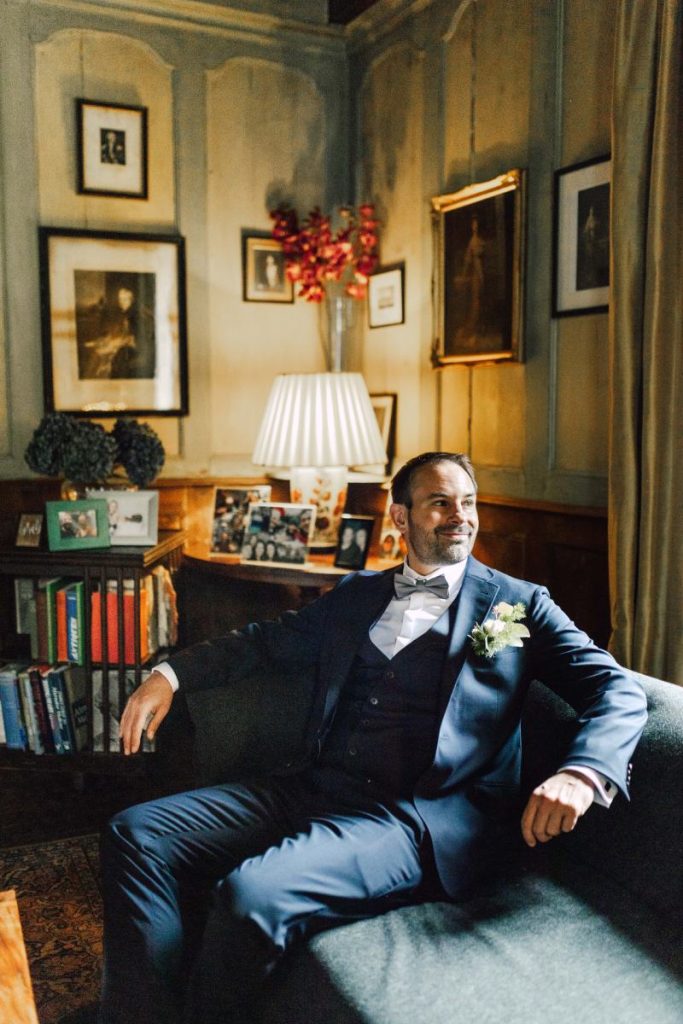 We offer luxurious and comfortable rooms, a personal bar by the fire, a cosy dining room for your festive dinners and a private garden for your wedding party in the heart of nature.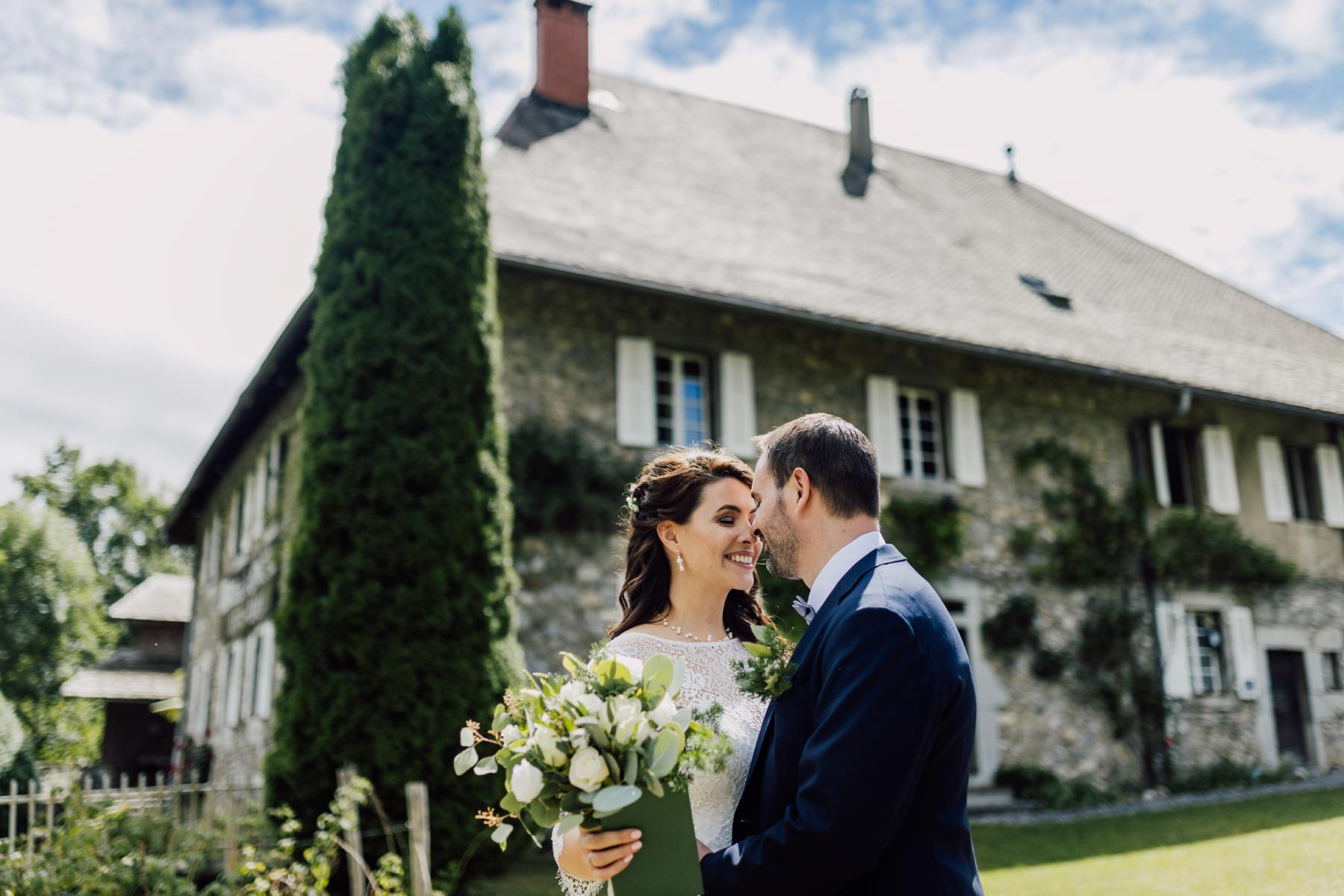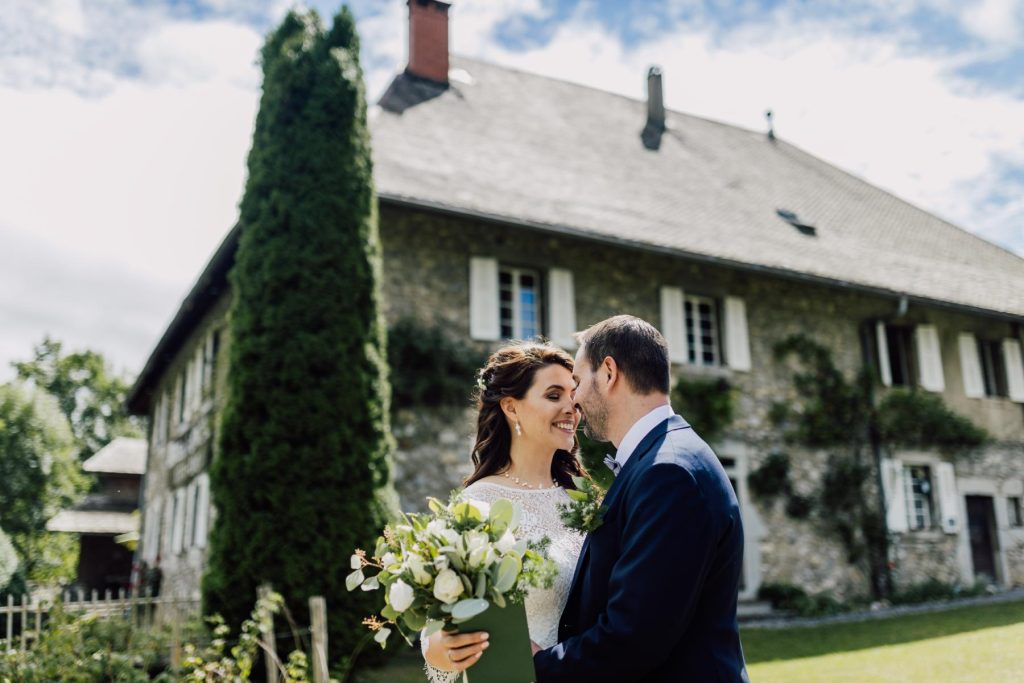 By celebrating your wedding in our charming mountain hotel you can be assured that you will be pampered and cared for just as much as your guests are.
5- Get married in Morzine, a gem in the heart of the mountains
Only an hour and 15 minutes by car from Geneva airport or 45 minutes from Thonon-les-Bains station, the mountain resort of Morzine is known for its Portes du Soleil ski area and the stages of the Tour de France that passes through most years.
A flowing river runs through Morzine and it is surrounded by forests and stunning peaks which makes the perfect backdrop to magical wedding photos. The town itself is full of charm and it has a rich history and heritage that makes it feel even more special.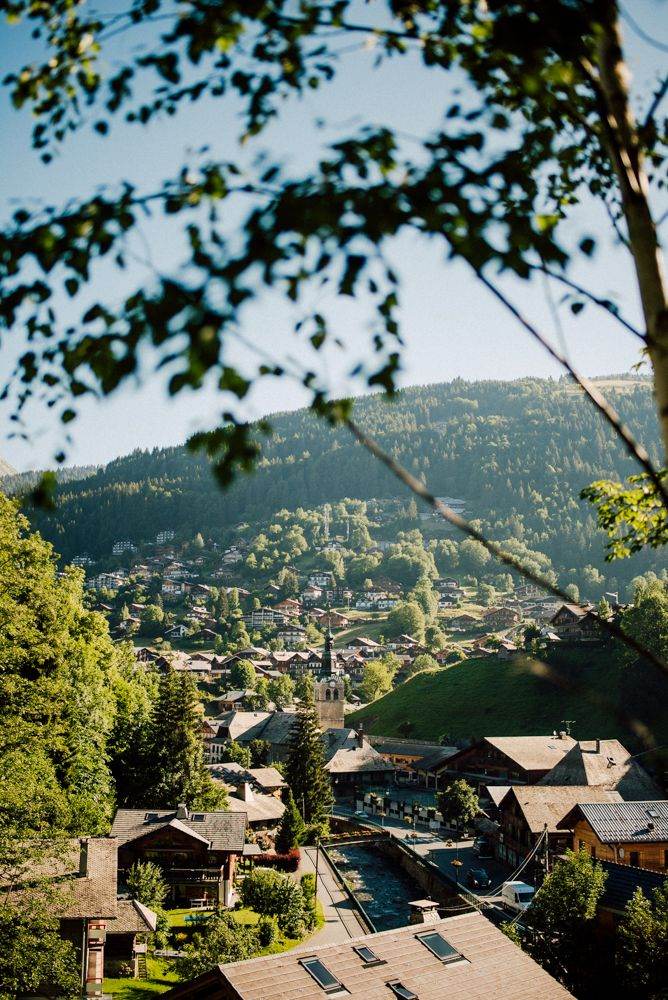 With an authentic and lively centre-resort, Morzine has managed to retain its village spirit while offering activities for all ages. The town has everything you could want: shops, restaurants, bars, an ice rink, wellness areas, cinemas… the list could go on. You will never run out of things to do in this vibrant village.
If a wedding in the mountains now sounds like the wedding of your dreams then Morzine can offer everything you desire.
Do you want to organise your wedding in Morzine? Do not hesitate to contact our team to make your dream wedding a wonderful reality!