Essential Tips for Beginners On Their First Ski Holiday To Morzine
James | January 20th, 2021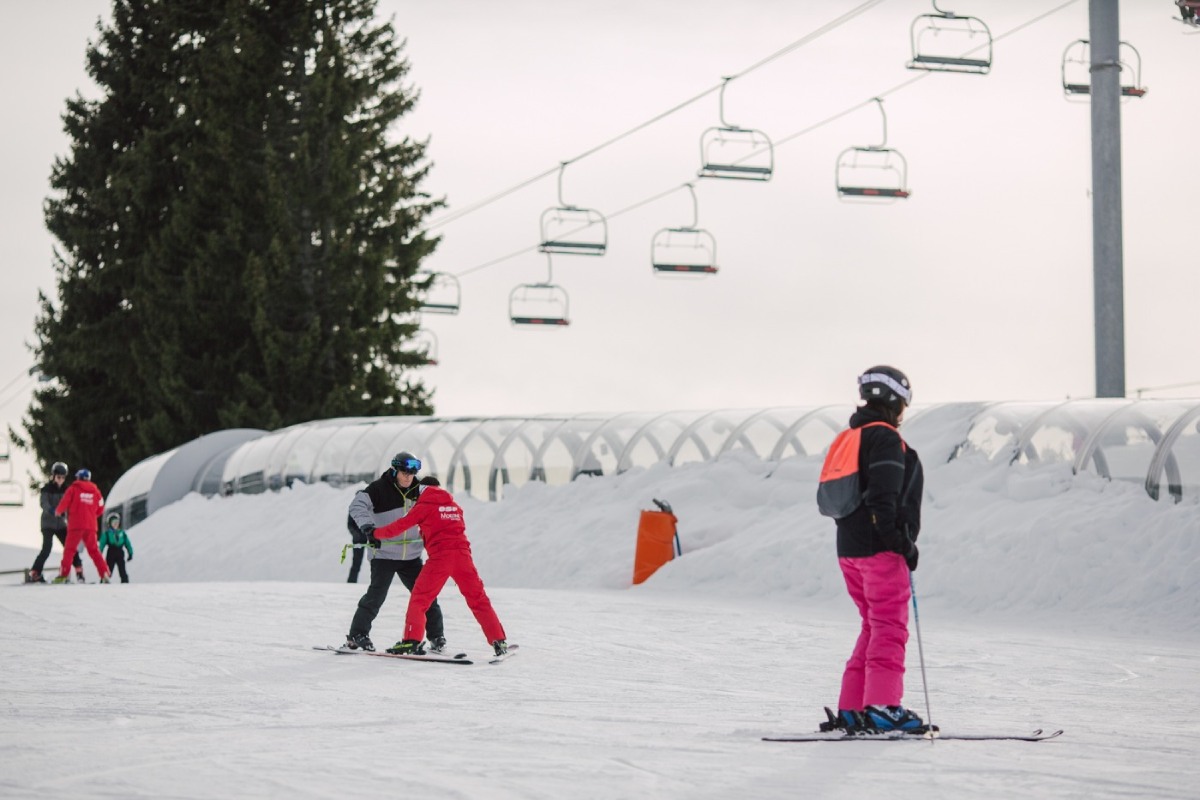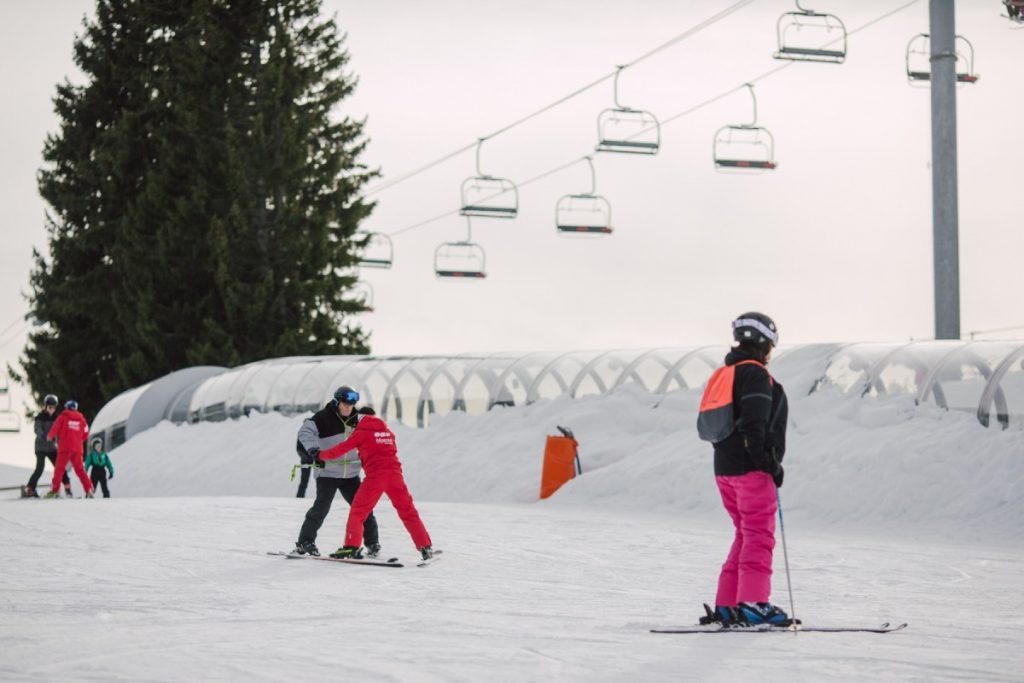 We are often asked what the skiing and snowboarding is like for beginners in Morzine.
The great thing about Morzine and the Portes du Soleil region is there are slopes for all abilities from beginner to backcountry skier.
Today, I am going to give you a snapshot into skiing for beginners in Morzine.
Do I need to organise anything beforehand?
Before you travel out to Morzine it is worth pre booking:
1. Ski or Snowboard Lessons. These can be private or group lessons. Ski schools and instructors get booked up months in advance. Get in early to ensure you have the best possible start to your ski holiday.
2. Ski or snowboard equipment. This can be delivered directly to the hotel having ordered it online or if you would prefer to visit the ski shop in person once in Morzine that is absolutely fine. Ski equipment is in high demand and organising this in advance is one less thing to think about when you are in the resort.
3. Ski passes. These are sometimes ordered through the ski schools, online, or directly with your hotel. Having your ski passes waiting in your room when you arrive is another good move. The queues at the ski lifts for passes can be really busy, so save yourself the time and hassle by planning in advance.
If you would like help with any of the above, please contact us and we will happily point you in the right direction.
I have made it to Morzine. What now!
So, you have made it to Morzine and are super excited about your first time on the mountain. Like all new experiences it can seem a little daunting before you get going. However, you are on holiday, so just soak up the amazing views and get ready for some serious fun.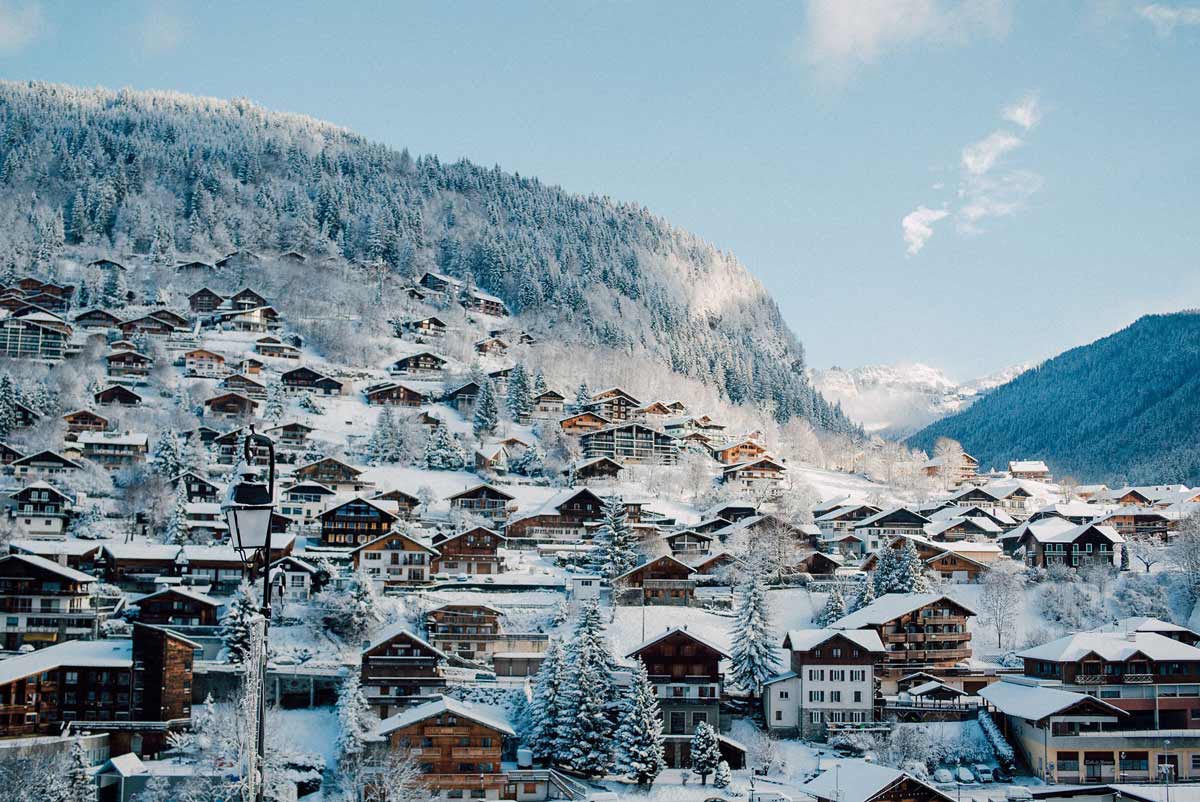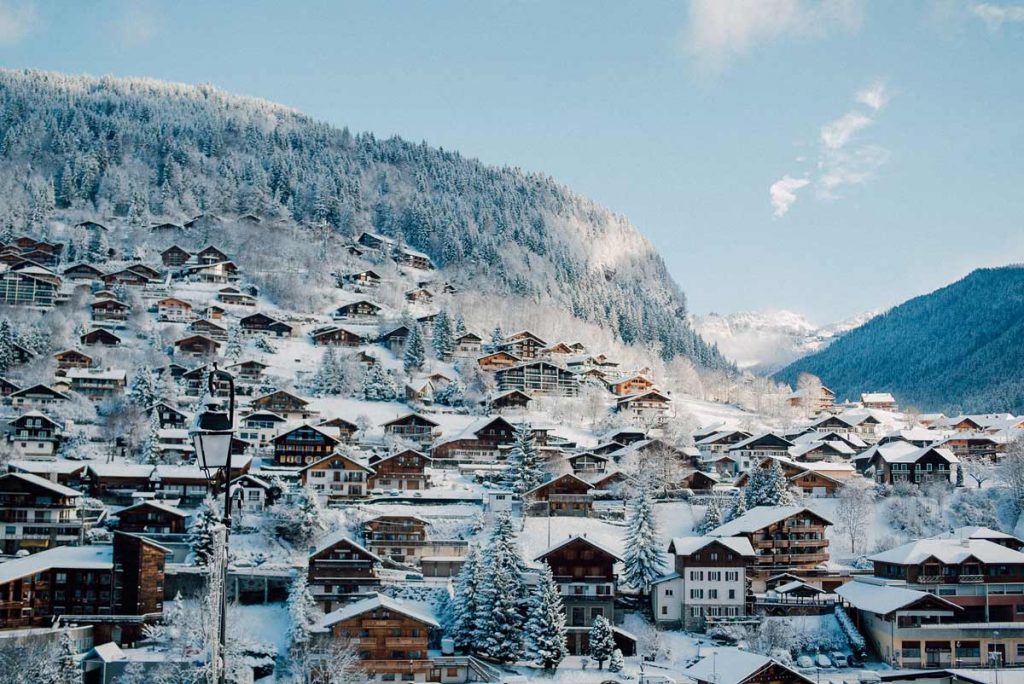 How do I know which runs to go down?
For those of you who are completely new to skiing the ski runs are colour coded by order of difficulty:
Green: Everyone needs to start somewhere, and these are the slopes you will be hitting as a learner. They are wide and shallow pistes with very gentle gradients. This means you will not be hurtling down the slopes too quickly and can take your time getting familiar with your ski equipment and the snow.
Blue: Once you have got used to stopping and turning left and right you will move on to these slopes. The slopes will be a little steeper and there will be more people. They will be skiing quicker than you are used to so keep your wits about you. Remember not to stop in the middle of the piste, always move to the sides.
Red: These slopes are classed as advanced and are the next step up from the blue slopes. These runs are for confident skiers who can link their turns quickly and are able to control their speed on steep gradients. These runs will usually have some bumpy sections and parts of the slopes will be narrow and twisting.
Black: These slopes are very steep and designed for expert skiers who have many years of skiing behind them and ski at a high level. You will know when you are ready to progress onto these slopes.
How do I prepare myself for the first lesson?
If you are skiing, the first challenge will no doubt be squeezing into your ski boots. But don't worry it will get easier! A useful tip is to pull up on the tongue of the ski boot as you push your foot in.
You will then have to master walking in these boots with skis thrown over your shoulder. Again, you will get used to this but initially you will find it a strange sensation. As it is your very first time skiing it is likely you will not use your ski poles, but you should take them with you to your first lesson.
Snowboarding boots are much more comfortable and easier to walk around in, so if you have chosen this mode of transport you are in luck!
Where do I meet the instructor?
After a hearty breakfast you will be heading straight to the top of the Pleney télécabine where you will meet your instructor. This is the local cable car, and it is a short walk to the bottom or an even quicker and much more civilized minibus ride from the hotel.
Once at the cable car, you will have a hands free ski pass meaning you just brush straight through the turnstile and step into the bubble. It is best to keep your ski pass in a secure pocket away from your phone or credit cards otherwise it won't work. You will arrive at the top of the mountain in just a few minutes so get ready for action.
Welcome to the Pleney plateau! Once you have met your instructor it is a short walk to the "Tapis". This is a moving or magic carpet, think of a flat covered travelator at the airport. This will take you to the top of your first slope.
So, it is skis on and then step onto the moving carpet. It is a very gentle ride so no need to worry about a thing. This area is designed specifically for beginners so you will be in a safe environment to hone your skills with your instructor.
What can I expect from my first lesson?
The first thing to remember is you are on the mountain to have fun and it will be! Your senses will be buzzing as you get to grips with your ski kit, the ski lifts, the people all around you and the amazing scenery.
You will be in the hands of an experienced instructor who will quickly get you up and running. The great thing about the learner areas is they are flat, safe and usually sheltered.
Before you know it, you will be gliding down the mountain and wondering why you did not start skiing sooner.
What happens once I have mastered the learners' slope?
Like all sports different people progress at different speeds but once you are ready you will ski your way down to a chairlift. This will take you slightly higher up the mountain and offer you a longer slope to practice on. Just off from the magic carpet area is Piste N and the Nabor Télésiège (Chairlift).
How to get on the chairlift?
The ski lift operators will often slow down the chairlift as it sweeps round to make sure you get on safely. You will need to have your wits about you to make sure you get away safely. Your instructor will look after you and give you a full briefing on how to get on and off the chairlift safely.
Take a Break! Enjoy the Stunning Scenery, Mountains Views and Excellent Restaurants
You will be up at 1,505 metres as you experience your first turns on the slopes. The scenery is spectacular so make sure you take the time to soak it all up. There are also plenty of excellent restaurants close by on the slopes if you feel like a vin chaud to warm the bones. Or perhaps a well deserved lunch after you have burnt all those calories learning how to stop!
How do I get back down the mountain?
You will likely head back down the same cable car you came up in earlier in the morning. However, if you are making good progress throughout the week there is a beautiful treelined run called Piste B which takes you all the way back to Morzine.
What else can I expect?
As well as the excellent skiing, the beautiful alpine village of Morzine offers you fantastic shops full of local produce and a buzzing market on Wednesdays. There are lovely bars, restaurants, and cafes as well as thriving nightlife. Not to mention the ice rinks, swimming pool, and beautiful surrounding areas for walks.
Are you ready to hit the slopes in Morzine?
If you are ready to experience skiing or snowboarding in the beautiful resort of Morzine please get in touch.
We will look after you from the moment you touch down in Geneva airport.
The Farmhouse is a private manor house in the heart of Morzine and we look forward to welcoming you for a memorable stay.