How our Yoga Retreat at The Farmhouse, Morzine, unfolded
James | September 5th, 2021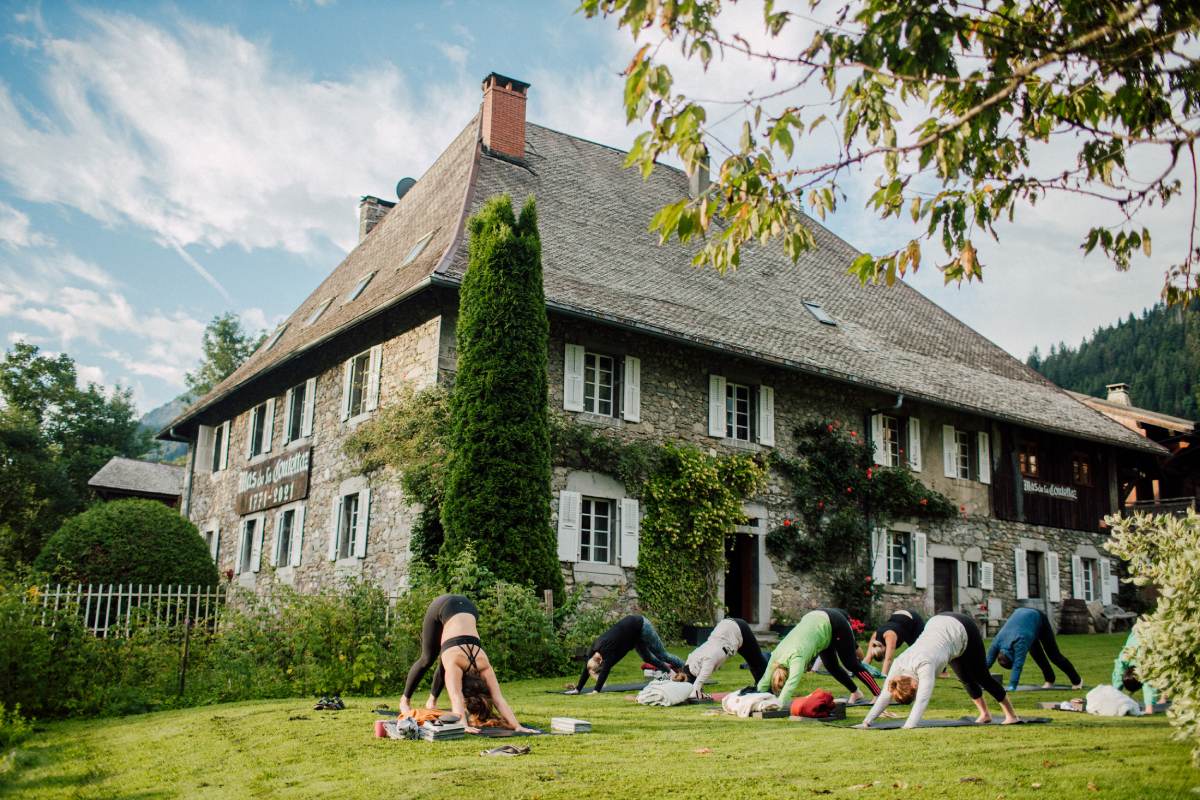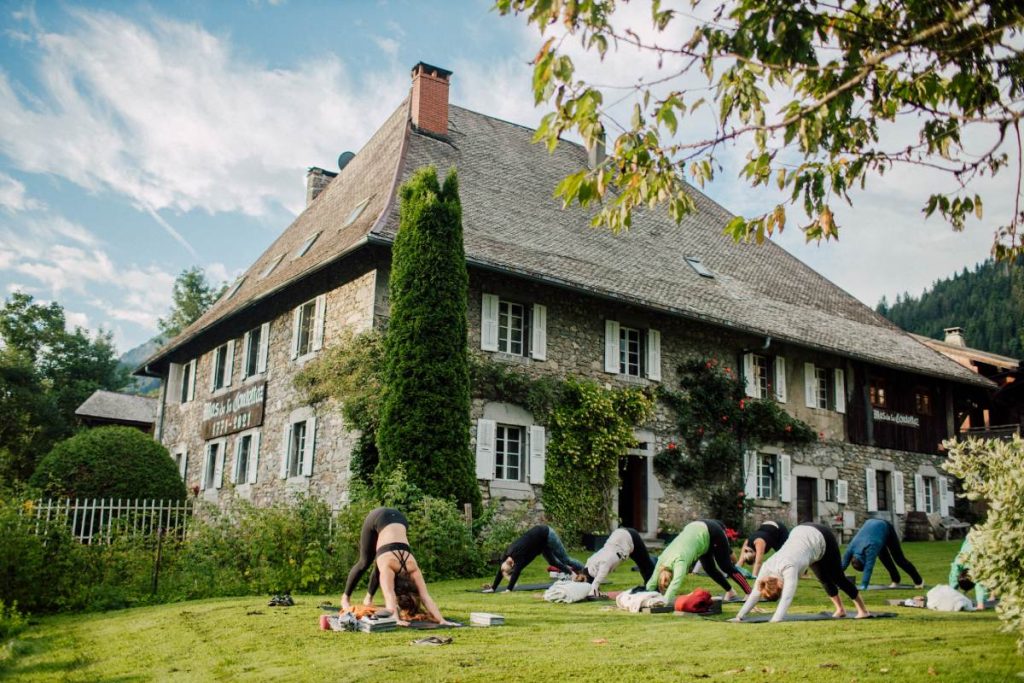 It was early August, and the mountains were calling. The Farmhouse was ready, the gardens mown, and the team and I (Emily Ruth) eager to meet the incoming Yogis. With arrivals from Mexico, Israel, Spain and France, it really was an international gathering! And as soon as we stepped onto our mats on that first afternoon, there was magic in the air. After so long practising online, from our own corners of the World, we were finally together in Morzine.
Day 1: Hello there!
Friday afternoon, our opening day! As people began to arrive there was electricity in the air. First meetings, old friends, & seeing people in person who I've only ever met during my online yoga classes! It was a community joining together, to retreat for a weekend of mountain goodness.
We opened with a Yoga session in the gorgeous back garden of The Farmhouse, followed by tea and cake out on the lawn. Introductions were made, intentions were set, gift bags were gifted – and just like that, the weekend was underway.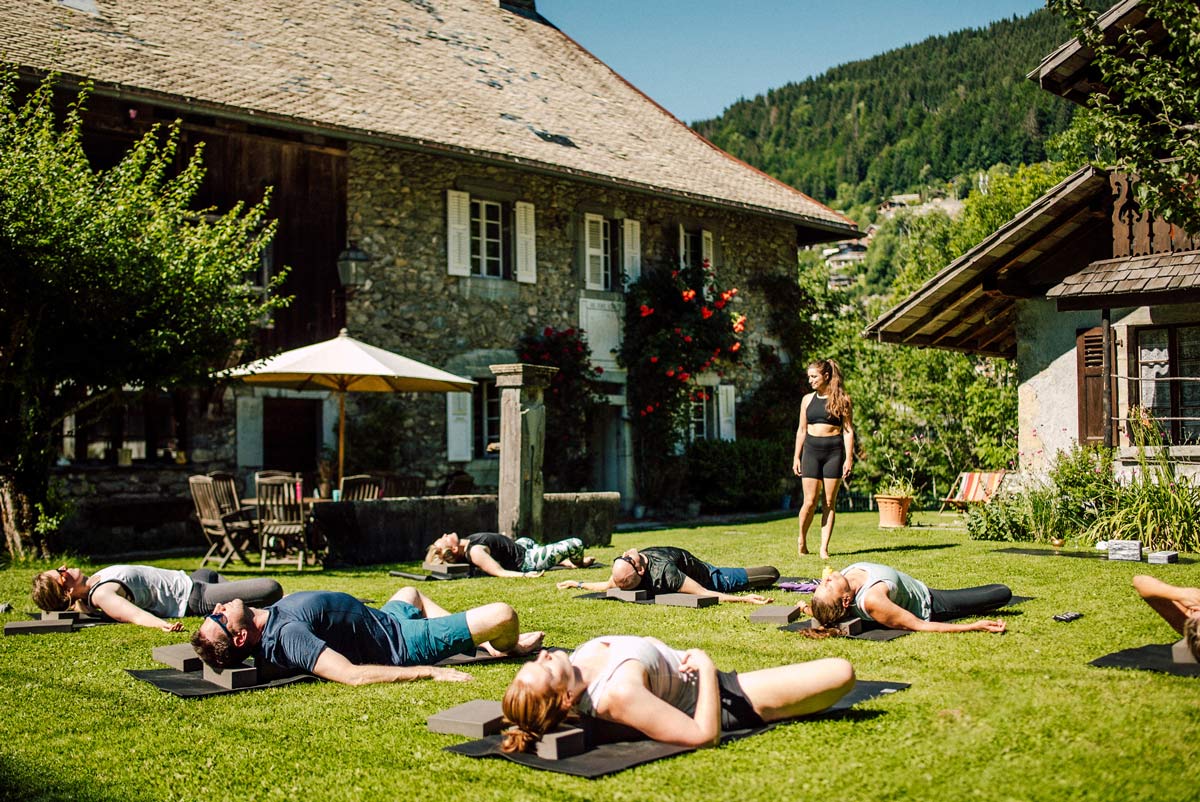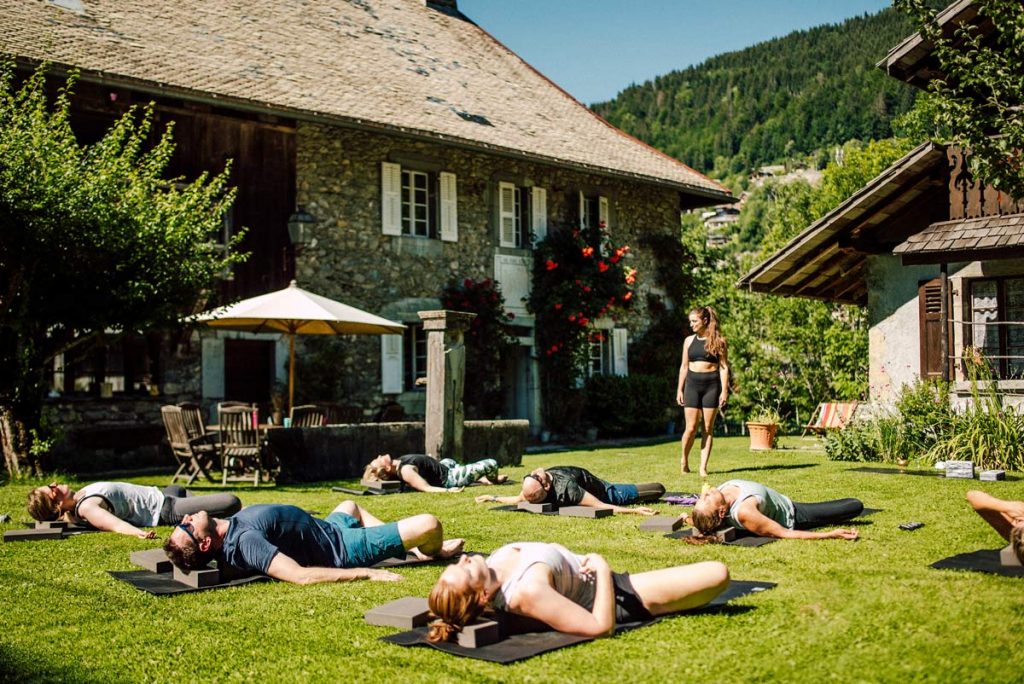 That evening we were treated to an alfresco dining experience. Food was sourced fresh from the kitchen garden, and prepared by the Bon App chefs, Michelle and Tamsin. We ate and shared merry conversations, meeting new people and discovering new connections, until long after the sun went down.
Day 2: The Surprise Storm
7am and a dynamic Yoga session to start the day. Warming the body as the sun was rising over the cliffs of Avoriaz, we greeted the day with sun salutations and mindful movement. Fuelled by a hearty breakfast, we gathered our gear ready for our hike. Jason, our mountain guide, gave us some top tips for using hiking poles and briefed us on the route, then off we went!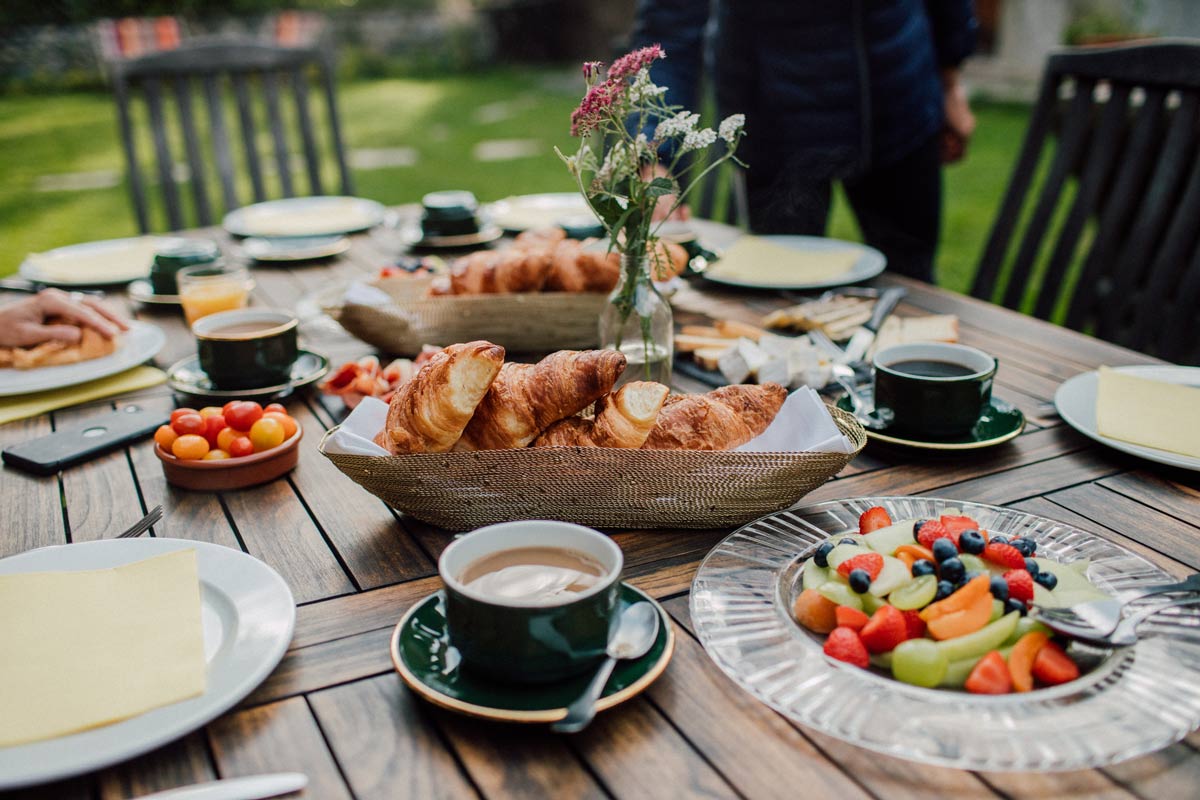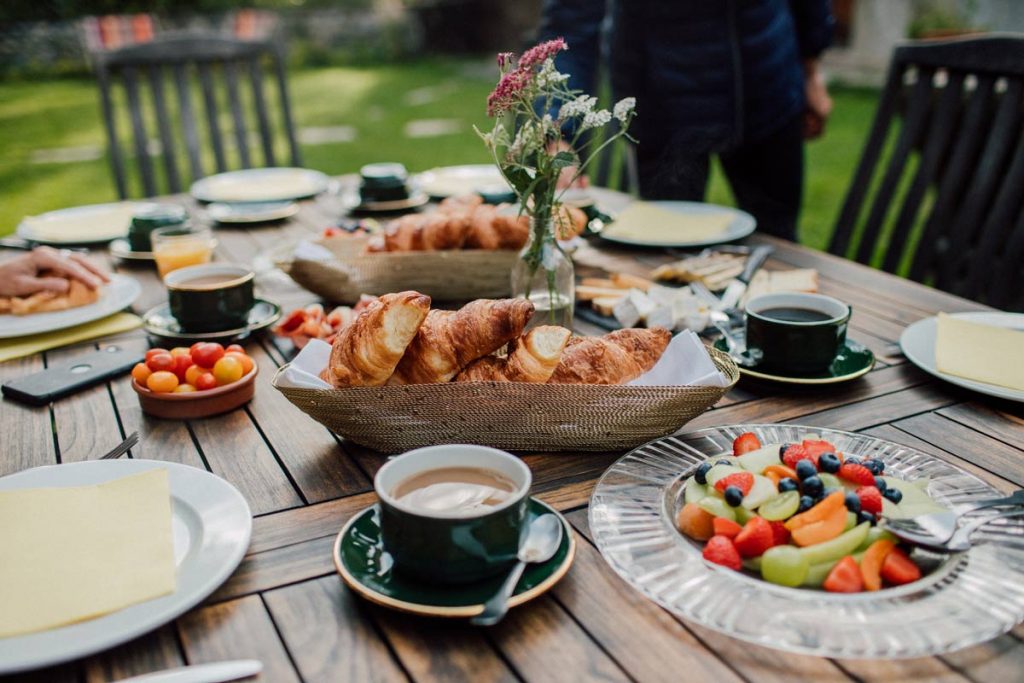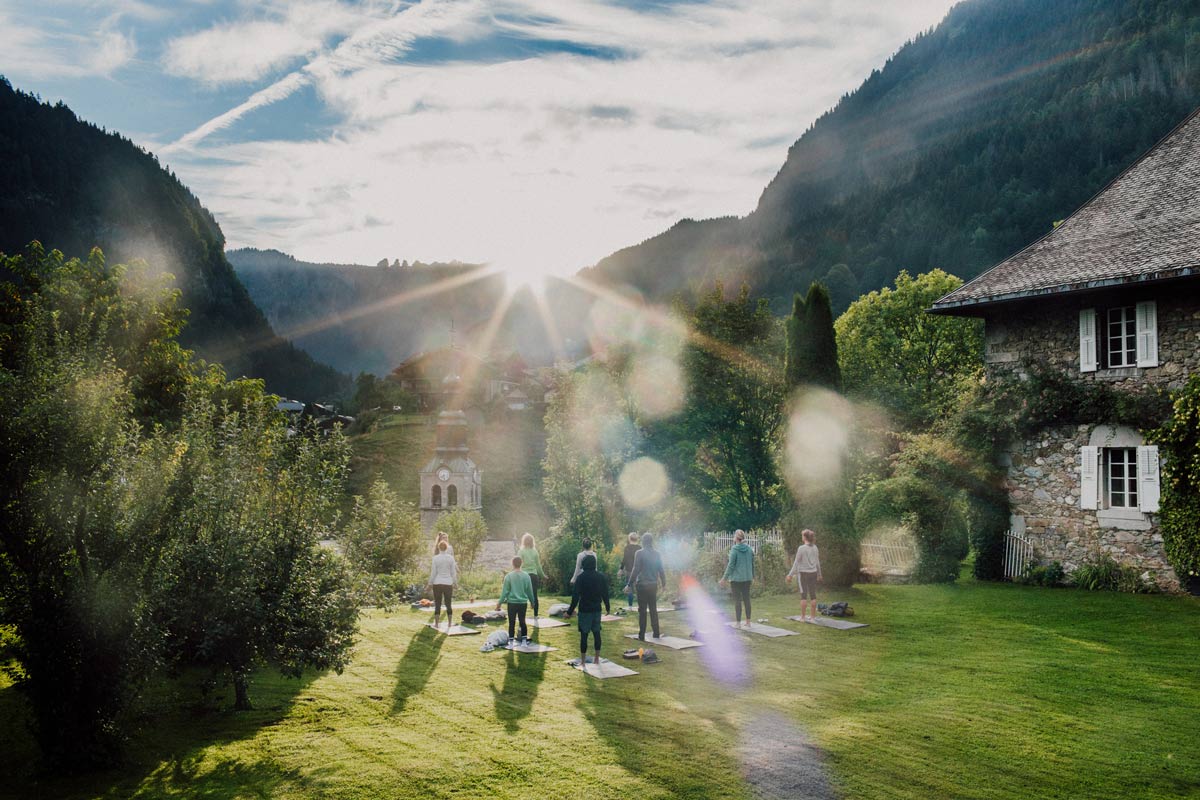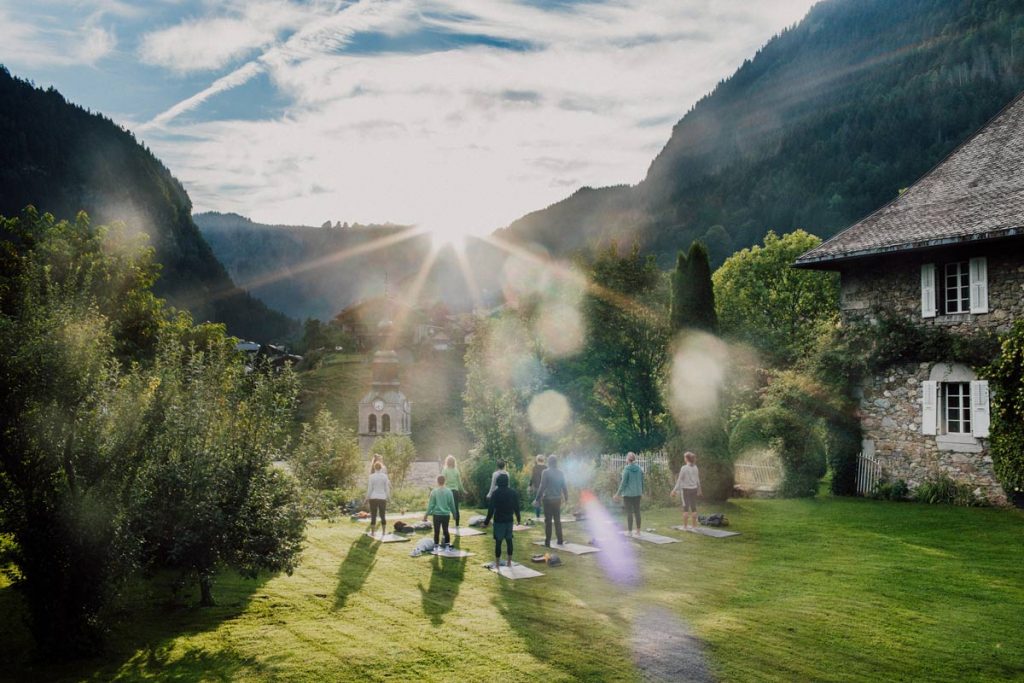 The trail gave us everything, from stream crossings and dense forest, to alpine meadows and views for miles. The diverse terrain in the alps never ceases to
inspire. We paused for a snack and a quick stretch, then onwards. The up was steep, but worth it for the quick ascent and soon enough we were at Lac de Tavaneuse! A beautiful high alpine lake, surrounded by mountains. The socks and shoes came off for a paddle – and yes, our feet thanked us! Journeying through the mountains gives you time to reconnect to your body and breath, and get out of your head. A walking meditation of sorts. Space to reconnect to nature and remember the immense power that the mountains bring.
Just as we were heading up to the next col, the clouds began creeping up the mountain side. They rolled in quickly, so much so we only just had time to get waterproofs on before the skies opened. Downpour! The decision was made to turn back, as the weather wasn't going to allow us to pass. We huddled together out of the rain for a warming coffee stop, layered up, and got ready to tackle the down. But despite the rain, and the muddy descent, spirits remained high. There was laughter as we all slipped and wiggled our way back down the mountain, and by the time we got to the bottom, rather wet, and with some severely squelchy feet, there were big smiles across everyone's faces.
Later, many stories would come to light of everyone's individual challenges during the hike. It may not have been beautiful sunny weather, but it was a journey that definitely won't be forgotten any time soon.
Back to The farmhouse to a blazing log fire, we warmed up and reconvened for a decompressing evening Yoga session. The room was filled with candle light and dulcet tones, and there was a special air of understanding between everyone. We made it down the mountain, and now, we rest.
Dinner was filled with tales from the hike, and before we knew it everyone slipped away to their rooms, for a well deserved sleep.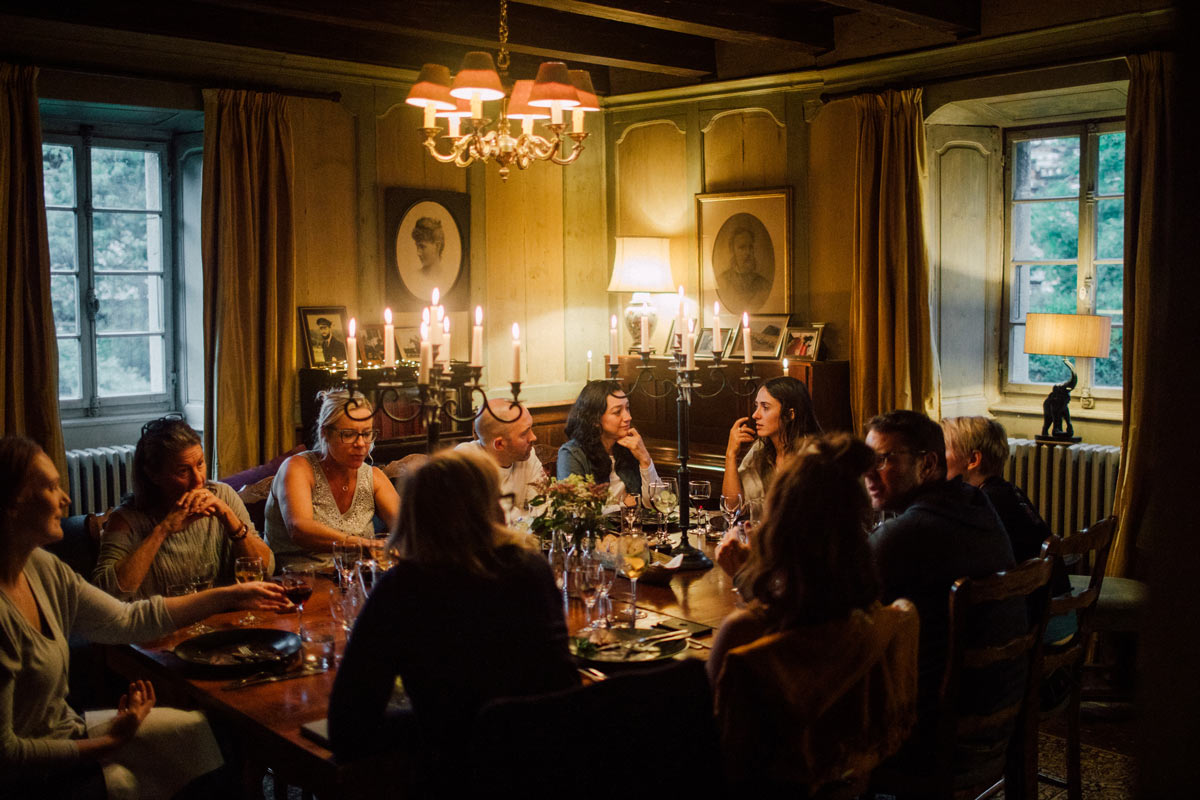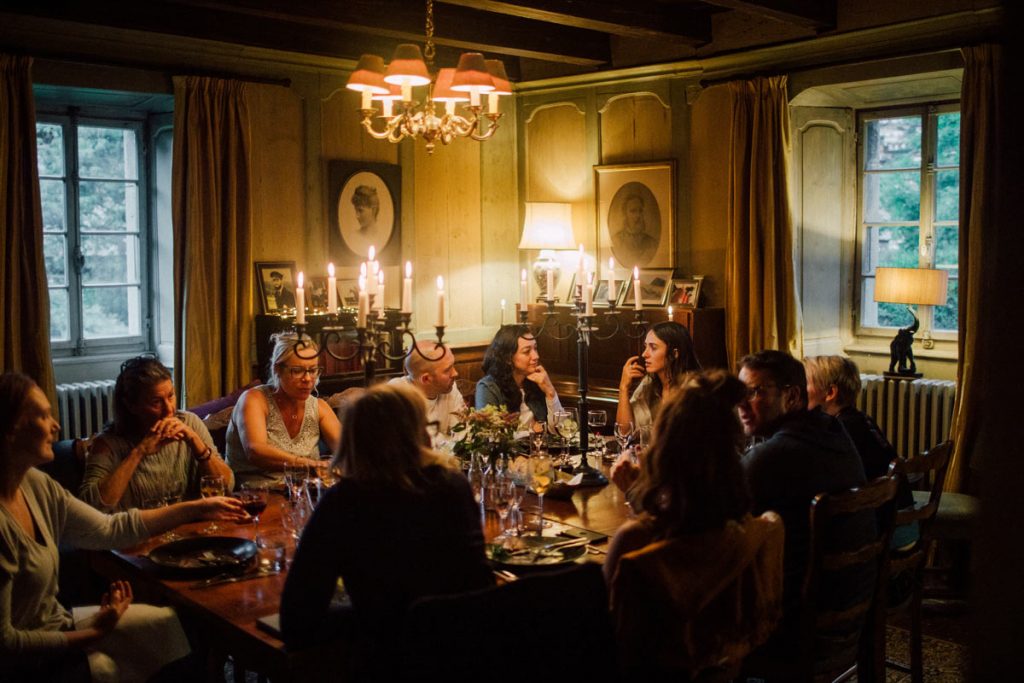 Day 3: The Return of the Sun
With moisture lingering in the air, we opened the day with an indoor practice. The mountains are teachers in so many ways, and learning to surrender to their schedule is one of my favorite lessons. You can't control the weather, but you can control how you respond. A fiery flow set everyone up for breakfast, including pancakes with berries and endless tea, coffee & chats – my favourite!
Taking the day at a slower pace, we reconvened late morning for a Yoga workshop in the garden, honing in on specific skills, and playing with inversions. It was good to spend some time getting grounded on the mat.
Boots back on, we headed out for a local trip up to the gorgeous Lac Montriond.
Exploring around the shores, and a gentle hike up to the Ardent waterfalls, where we sat for a while enjoying fresh mint tea in our enamel retreat mugs, with the river rushing past. On return to the lake, we found a quiet spot and took time to lie down in the sunshine, soaking it all in. As I took the group through a guided meditation, my focus shifted to the incredible surroundings. If there's magic in the mountains, it definitely exists here.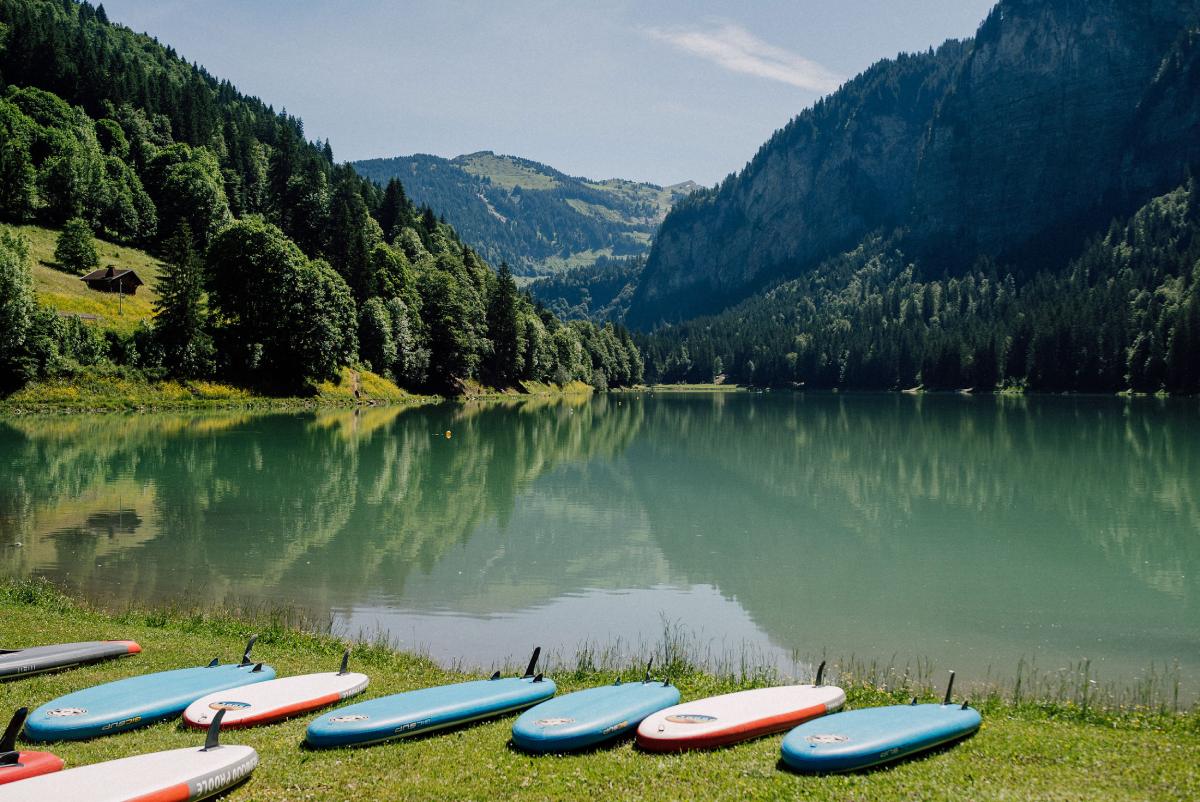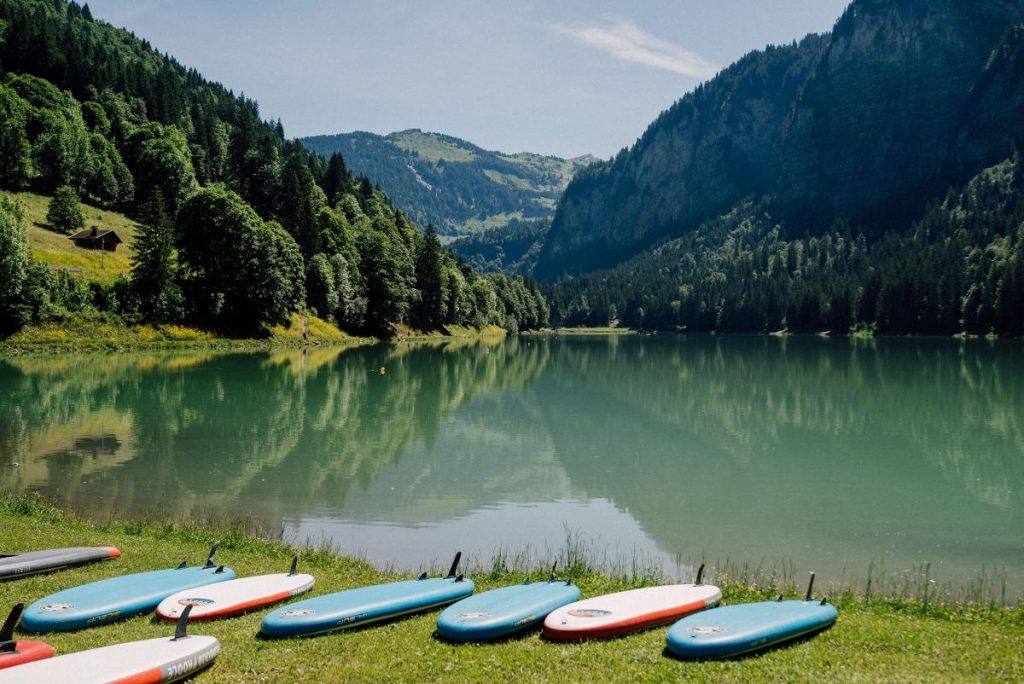 Before heading back to The farmhouse, I managed to convince one other yogi to join me in a freezing cold lake dip! It may not have been the most serene experience, but we can be certain our yelps from the shock of the cold water were thoroughly enjoyed by everyone around us.
With an afternoon restorative practice in the great outdoors, the Sunday vibe was all about retreating, and reflecting inwards – time to step back from the outside world, and immerse ourselves in nature. Cultivating time for new perspectives – to really listen, observe and shift inwards, learning about yourself & what you need.
Day 4: Farewell, friends.
And just like that, our final morning arrived. Out of bed, and onto the mat for an awakening breathwork practice, followed by movement, all whilst watching the sun rise. A leisurely breakfast followed by packing and a quick trip into town for those who loved the locally-made honey soap they received on day one and needed to get some more!
As we gathered for our closing circle, the atmosphere was full. So much had happened in such a short amount of time. Relationships formed, and experiences shared, amongst people who only met three days earlier. But now? We were a connected community. Everyone had space to share their final words; why they had chosen to retreat, and what they'd learnt along the way. There was laughter, there were tears – it's an incredible moment of opportunity to recognise the journey you've taken, and to be able to share it openly amongst a group of new friends. To take forward your lessons and insight, having removed yourself from the noise of the outside world, even if just for a little while.
As we said our farewells, I felt exhausted in the best way. I know I'll see many of these faces again, in real life, or in our online community. It was a truly magical weekend. Exploring the mountains, deepening our Yoga practice, eating locally sourced produce, and nourishing our bodies, as well as selves.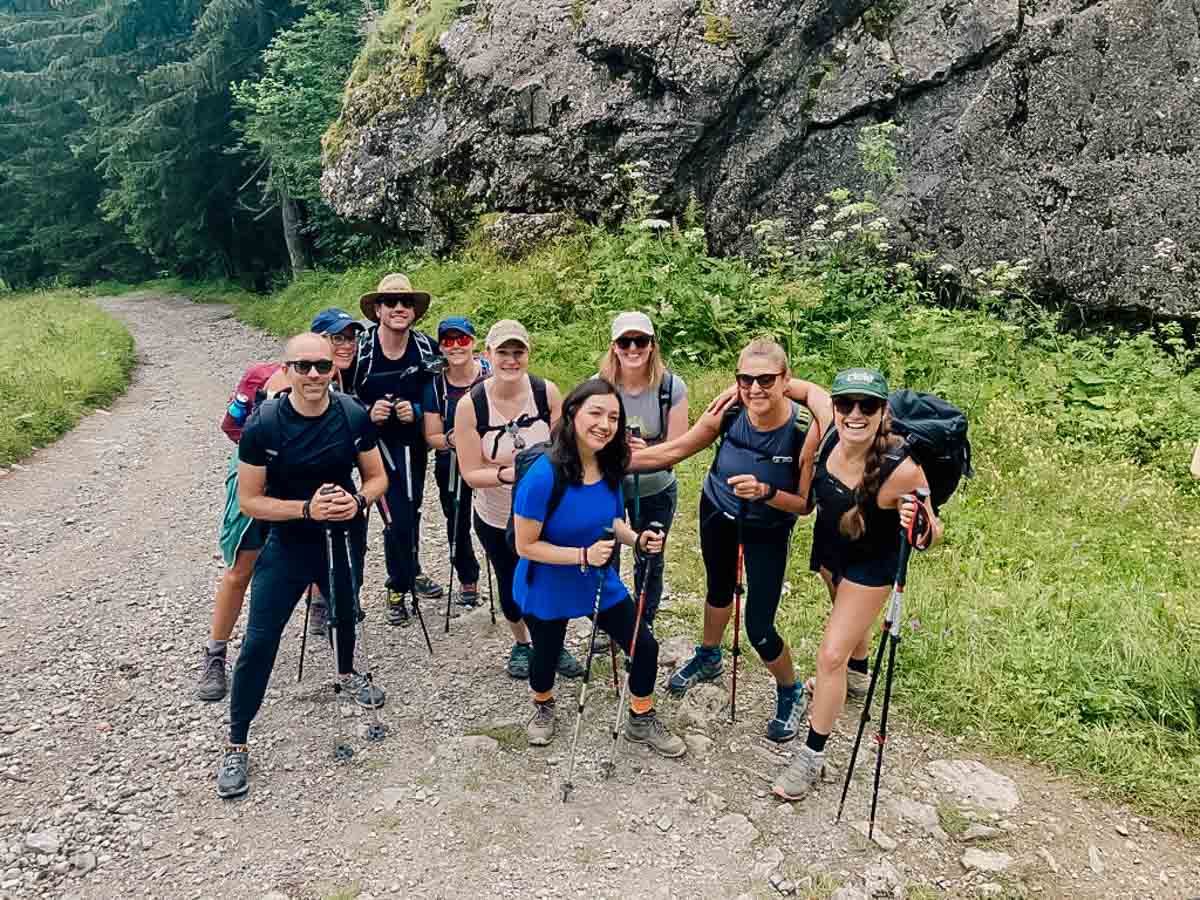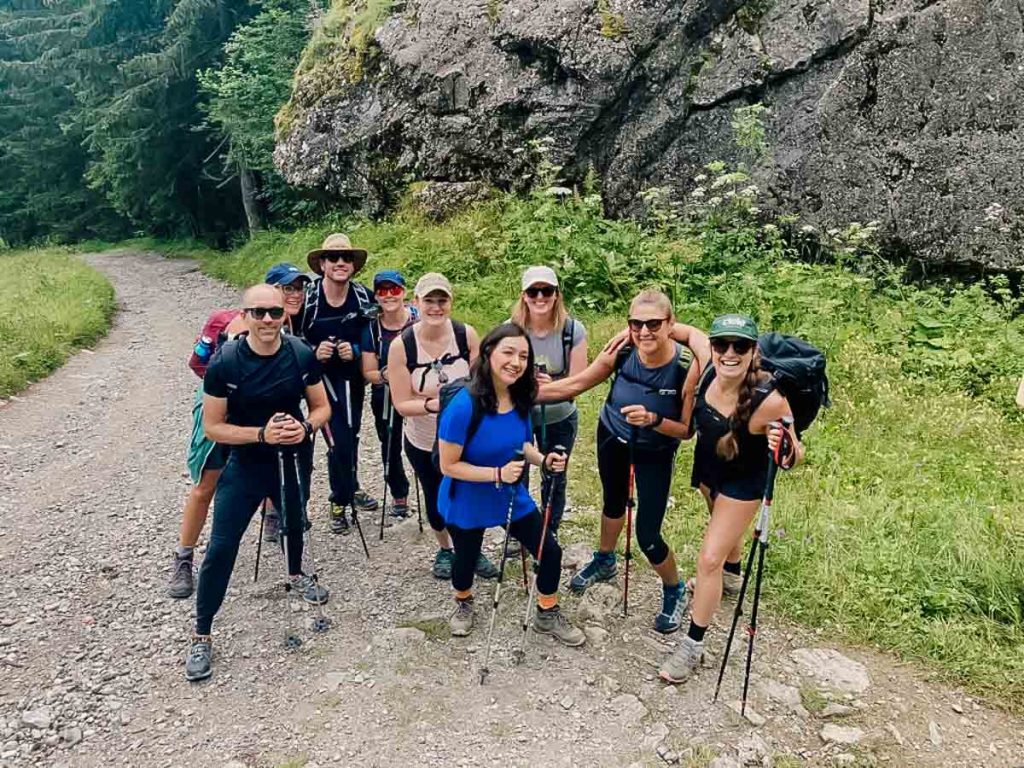 Until next time friends… Because, well, there will be a next time!
I couldn't have asked for a better group to share this weekend with. So if you feel called to retreat to the mountains, be sure to stay in touch. You can join me on the mat in Morzine, or from wherever you are in the World through our online Yoga community. And watch out for upcoming retreats, the next one could be yours!
The yoga retreat was led by Emily Ruth Yoga