How To Choose and Book The Right Ski Lessons In Morzine
James | January 1st, 2021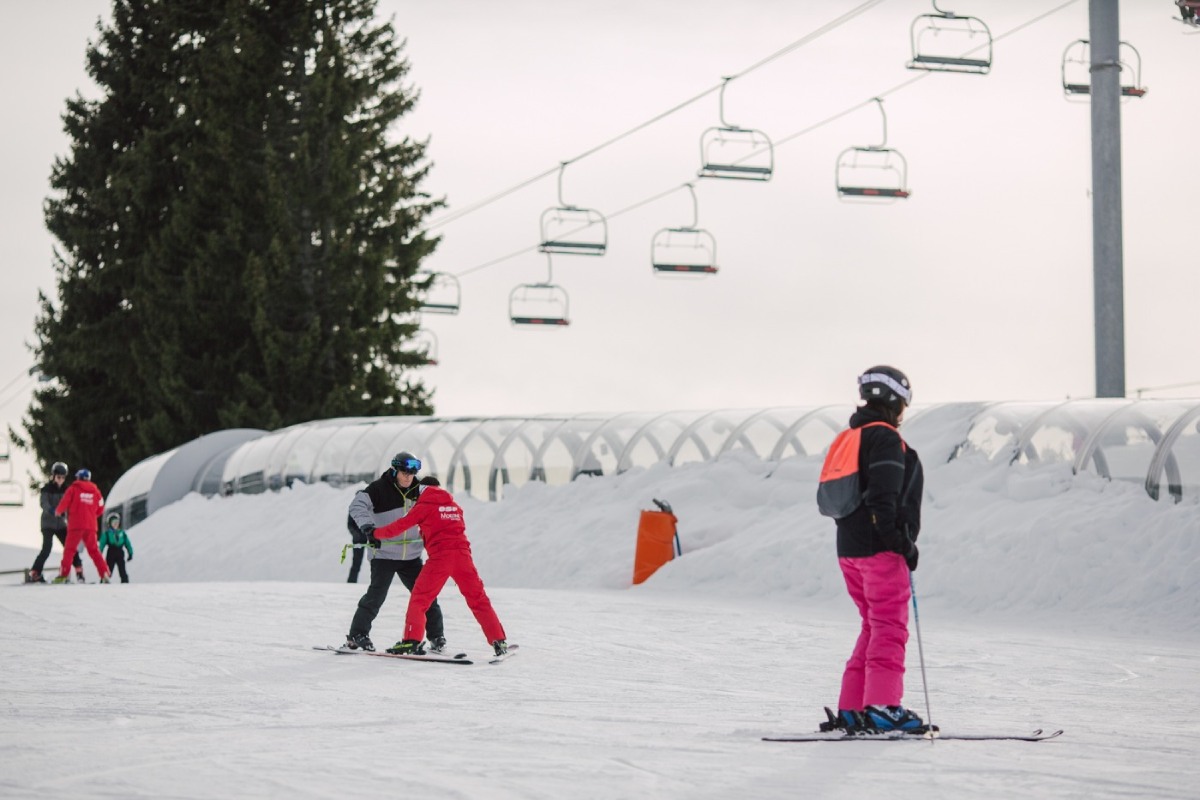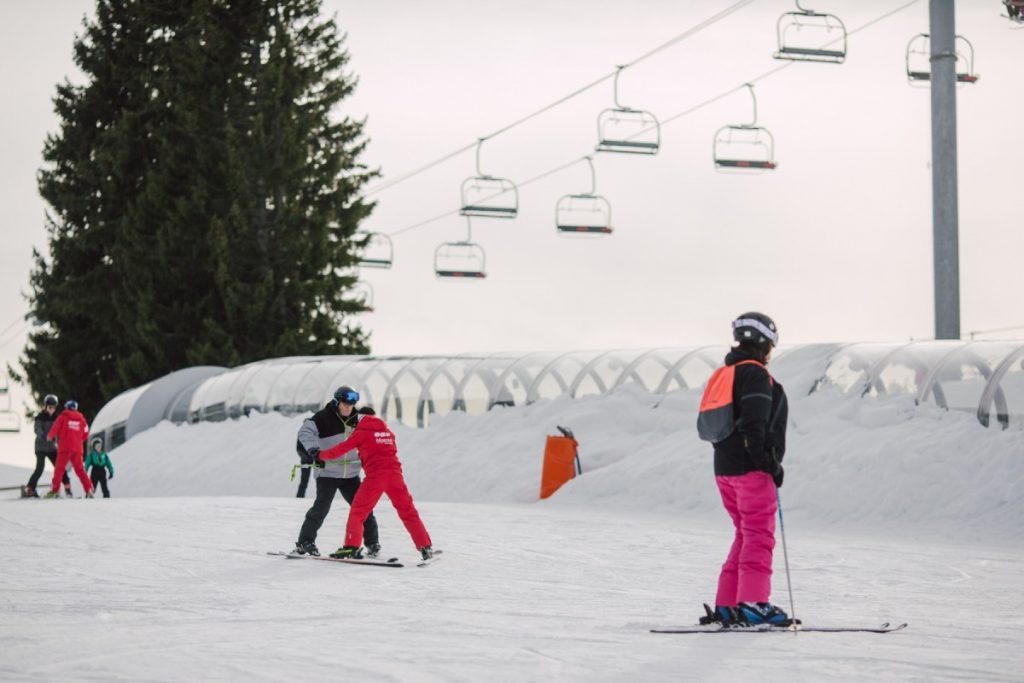 Being the largest resort town within the Portes du Soleil we are very fortunate to be blessed with a whole host of ski schools catering for all skill levels. Whether you're looking for group lessons for the children or some advanced one to one off piste tutorials, Morzine's ski schools have got you covered.
When choosing which ski lessons to book there will be a few decisions for you to make. Budget will always be a consideration but finding the right lessons to suit your skill level with the desired level of individual instruction in the best location will be key to your ski school experience.
Skill Level
Being open and honest about your skill level when booking your lessons will allow the ski school to put you in the right lessons with the right instructors. Don't over or under sell your ability or you won't get the most development from your lessons. This is even more relevant when booking group lessons.
You don't want to be skiing with people far better or worse than you as the instructor will be focusing on skills you either already have or are too advanced for you to master. Being grouped with other skiers of similar ability will be a far more enjoyable and rewarding experience.
Desired Level of Instructor Focus
Working out how intense you want your lessons to be will be the next decision to make. Group lessons have a very sociable relaxed feel allowing skiers of similar abilities to progress together. However with a group lesson the instructors are focusing on multiple skiers so it can sometimes be difficult to get direct attention.
If you're looking to make real progress with your skiing, and your budget allows then one to one lessons or private group lessons could be the right choice. With a one to one or private group lesson the instructor is focusing solely on you so it's likely you will develop faster and get more from the lessons.
Location
The Portes du Soleil is one of the largest ski resorts in the world. While this comes with the benefit of having miles and miles of beautiful snowy piste to explore, it can sometimes cause some logistical issues.
Morzine is the largest resort town and essentially splits the Portes du Soleil ski area into two halves. On one side you have the smaller ski areas of Morzine and Les Gets and on the other side you have the wider Avoriaz, Chatel and Swiss ski areas. Both sides are skiable and easily accessed from Morzine but when booking ski lessons you need to choose which area suits you.
The Morzine/Les Gets based ski schools will meet on the Pleney mountain which is easily accessed from the centre of Morzine. The Avoriaz ski schools will meet at the top of the Prodain telepherique which requires a 15 minute ski bus, ski gondola, bubble or telecabine ride to reach from Morzine. So factor this journey time into consideration.
For less experienced skiers or people on a shorter ski holiday the Morzine/Les Gets side will provide ample terrain. However for more advanced skiers or people looking to explore some off piste skiing, then booking lessons on the Avoriaz side will probably bear more fruit.
The other consideration with regards to location will come into play if you are booking ski schools for children. Deciding whether you will base the children in Morzine or Avoriaz will determine how much skiing you can do around the whole area.
If the children are in ski school all day and have lunch provided by the ski school then this is less important as you will have a full day to head off skiing yourselves. If you are planning on meeting the children for lunch and you choose a Morizne ski school then you will likely have to ski in Morzine for the week. If they are based up towards Avoriaz you will be able to ski that area more and still meet them for lunch if this is the plan.
Where To Book The Right Ski School
For Private or Group Lessons with Ski Schools we recommend:
Avoriaz Alpine Ski School – Avoriaz based ski school operating a wide level of lesson options, their adult group lessons are limited to 5 people to ensure a fantastic level of instructor attention.
BASS (British Alpine Ski School) – Morzine based with a maximum group size of 6 adults
Freedom2ski – Largely Avoriaz based but do offer Morzine options upon request with a maximum adult group size of 8
The Snow School – Morzine based Operated by the Ecole du Ski Francais (ESF) offering a wide range of options. Great for kids too.
ESF Morzine – Probably the largest ski school in the resort and Morzine based. The Ecole du Ski Francais offers all types of lessons and have great options for children.
Easy2Ride – Offering a full range of ski and snowboard options with schools in both Morzine and Avoriaz
Supreme Ski – Morzine and Avoriaz based ski school with a full range of options
New Generation Ski – Operating in multiple resorts across Europe, New Generation are a fantastic option for skiers and snowboarders with schools in both Morzine and Avoriaz.
Bill Ski School – Small British ski school offering a wonderful personalised experience with a full range of offerings. Operating across Morzine, Les Gets and Avoriaz

Mint – Snowboard lessons, coaching & camps for all levels from beginner to pro.
For Private or Group Lessons with Independent Instructors we recommend:
Reach Your Peak – Herve Gaillard is a Morzine local who worked for ESF for 12 years before going it alone with the intention of providing a more personal experience for his clients. Herve will meet you anywhere you desire to explore, Morzine or Avoriaz.
Paddy Morris – Paddy is a very experienced and qualified ski instructor and mountain leader offering a wide range of personalised ski lessons and guiding Portes du Soleil wide.

Ski Beyond – Helena & Ricey have been settled in Morzine for over 15 years now. Full of energy and enthusiasm you will thoroughly enjoy your time with them.
We hope this has given you some useful tips and helped you decide which ski lessons are right for you and where to book them.
If you're still looking for that perfect retreat to retire to after a big day developing your skills on the slopes then why not check out The Farmhouse.
We are a boutique hotel right at the heart of Morzine offering a unique ski holiday experience. Occupying one of the oldest buildings in Morzine we are steeped in history and we have one of the best views in Morzine too!!