Must Try Breads and Viennoiserie During Your stay In Morzine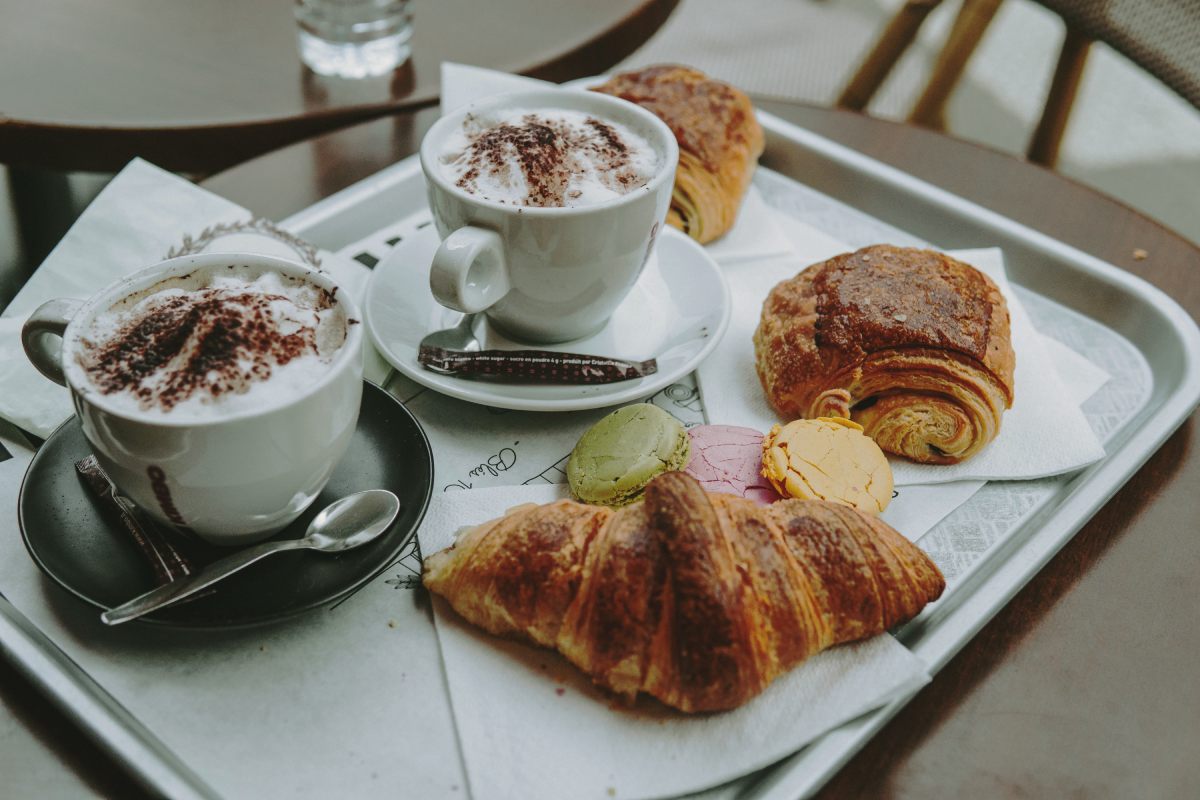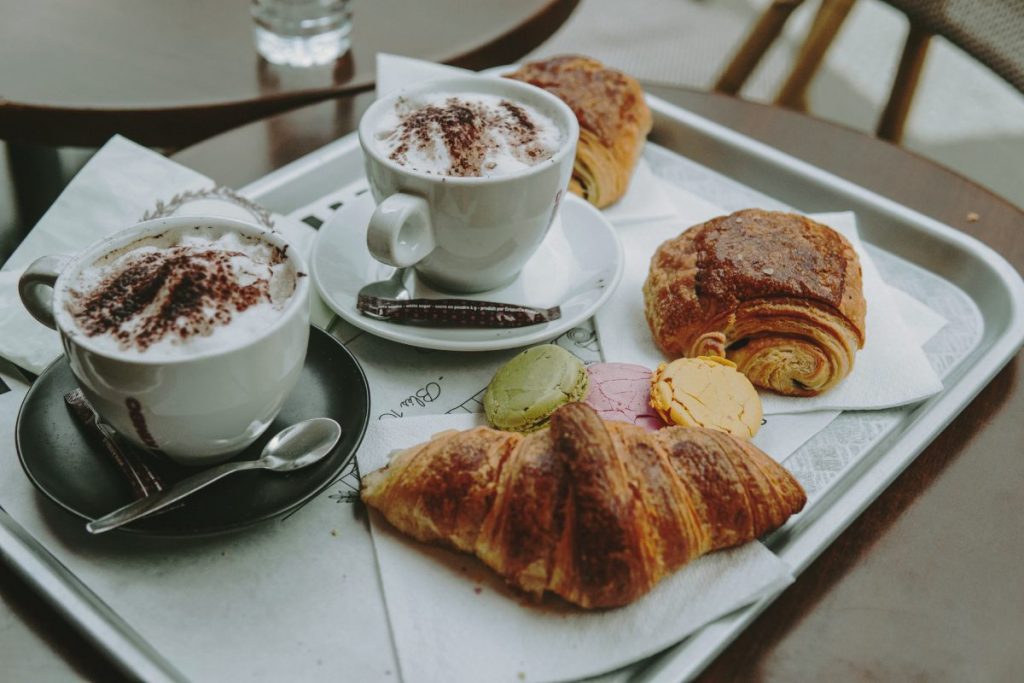 France is famous for its baked goods and for good reason too….. it's simply the best! With the likes of the croissant, the pain au chocolat and the brioche all hailing from France, it's easy to see why.
Luckily, Morzine has some fantastic boulangeries for you to sample some of the finest French speciality breads and viennoiserie during your stay in the french Alps.
So What Is Viennoiserie and Why Is It So Good?
The term Viennoiserie, French for "things of Vienna" describes a whole category of baked goods that bridge the gap between bread and pastry products. They are made from a yeast leavened dough in a manner similar to bread or from puff pastry, but with added ingredients (specifically eggs, milk, butter, cream and sugar) giving them a richer, sweeter flavour. The dough is often laminated and Viennoiseries are traditionally eaten at breakfast or as snacks.
The popularity of these Viennese style baked goods in France began in the 1800's with the opening of the first Viennese Bakery. Since then the styles, techniques and ingredients used to make these little baked slices of heaven have advanced. You can bet your bottom dollar that any boulangerie in France today will have a selection of Viennoiserie on offer.
What Should You try?
Croissant – You may think you've tried a croissant before but unless it was from a French boulangerie, you haven't had a proper one. There is something very special about a fresh, warm French croissant.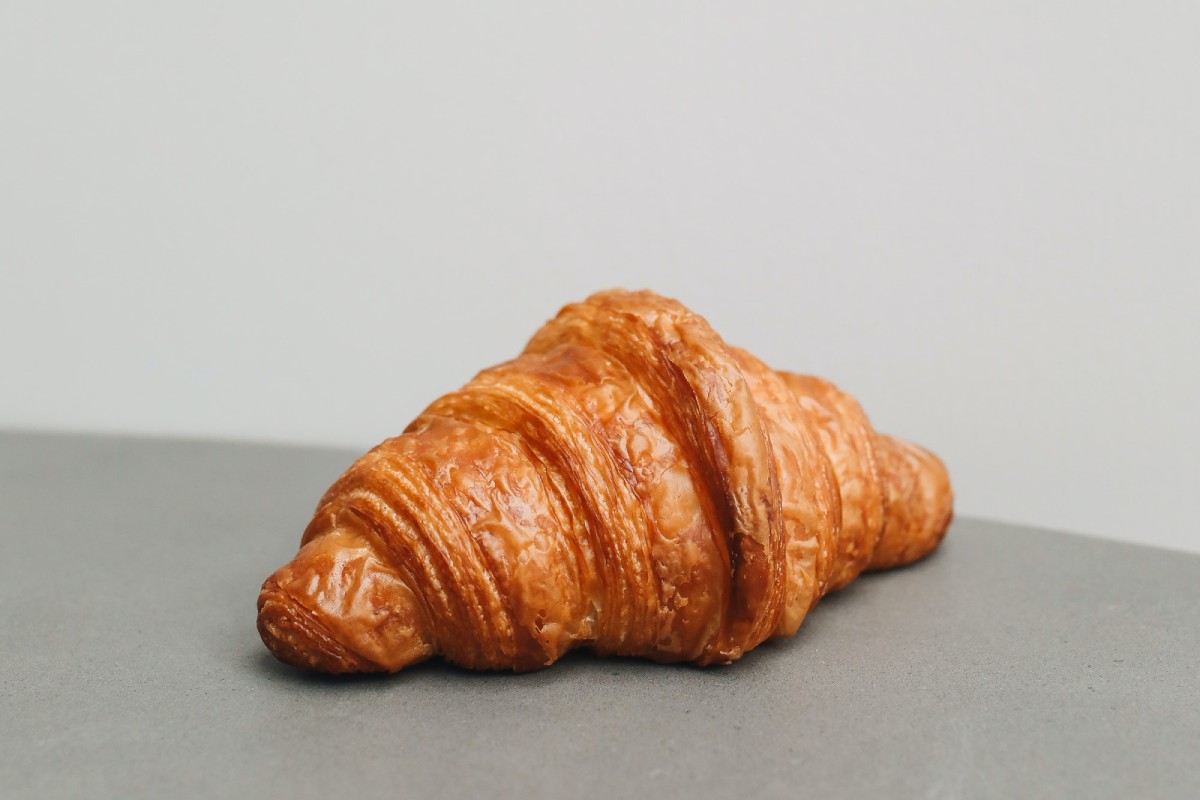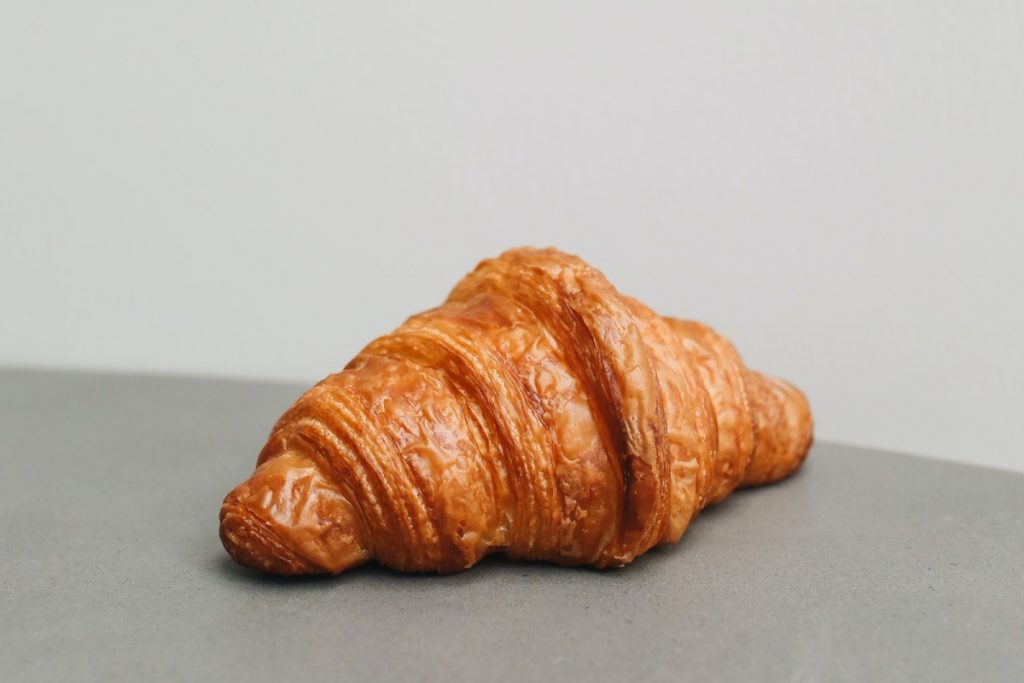 Pain au Chocolat – Also known as a chocolatine in the South West of France, this French classic has a chocolate treat at it's centre. With a puff pastry like texture this sweet viennoiserie roll is similar in construction to the croissant but is one for those with a sweet tooth.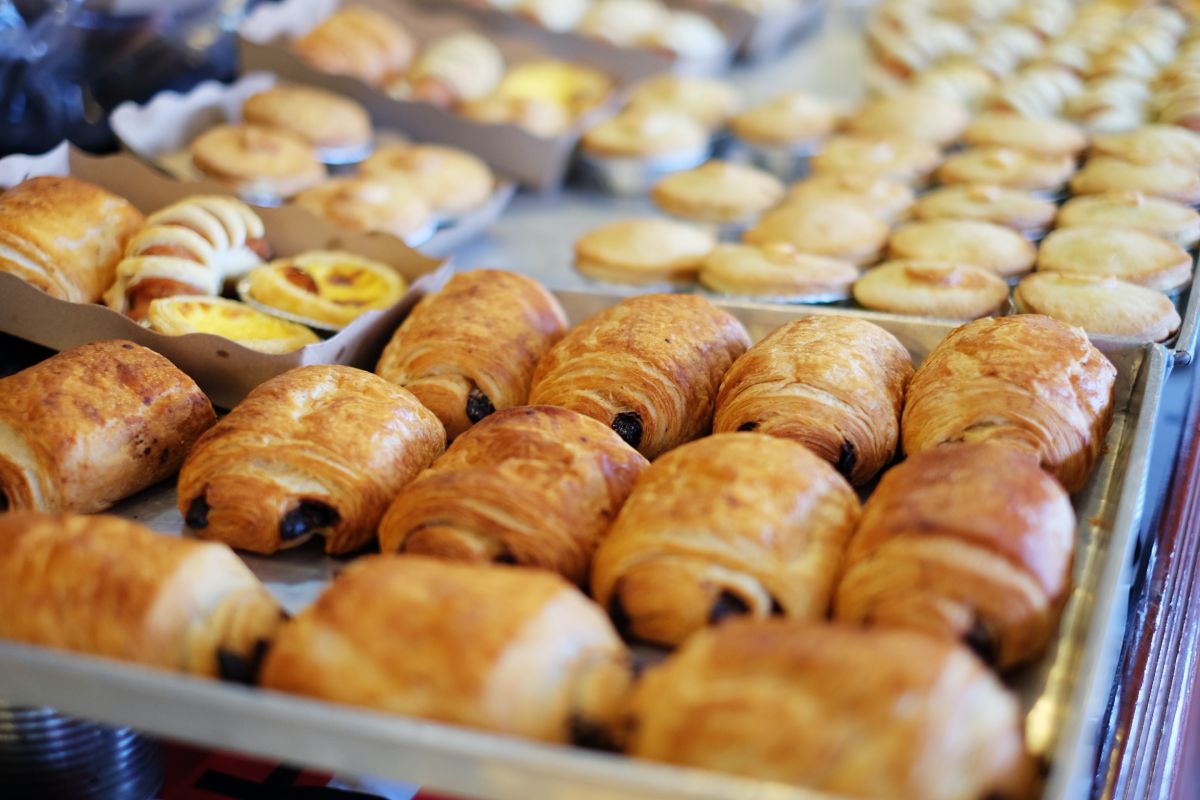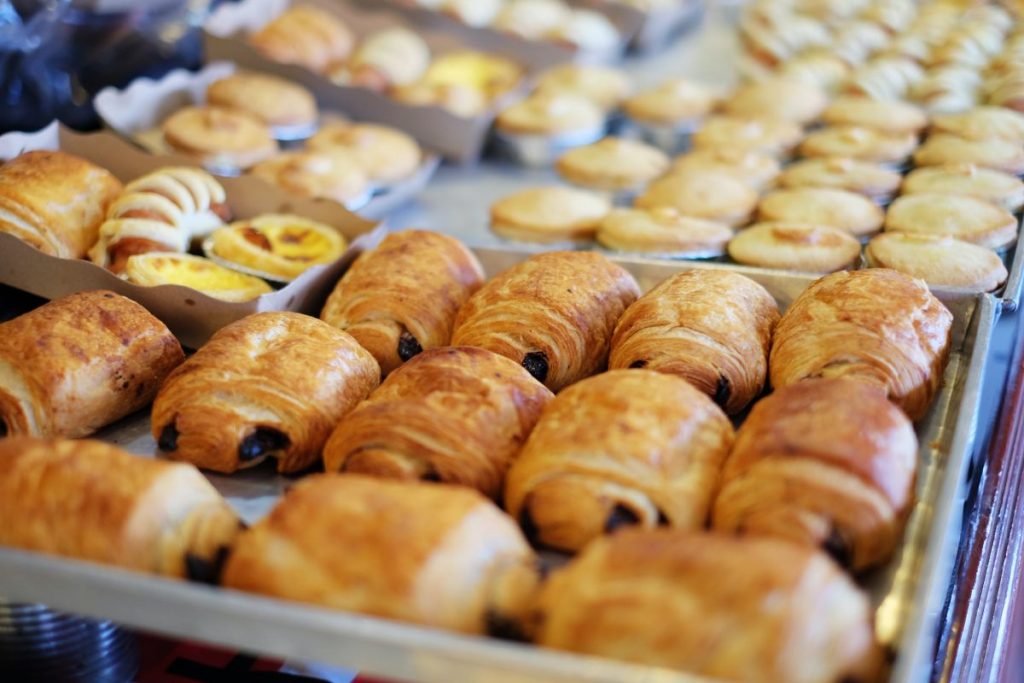 Croissant aux Amandes – This croissant variant is made with almond paste and traditionally topped with chopped almonds and a dusting of icing sugar. With a rich flakey texture, this Viennoiserie treat is the perfect accompaniment to a hot cup of coffee
Abricotine – A puff pastry treat with apricot and almonds.. Traditionally the abricotine has a glazed finish and sliced apricots on the top, however it can take on a variety of shapes and sizes.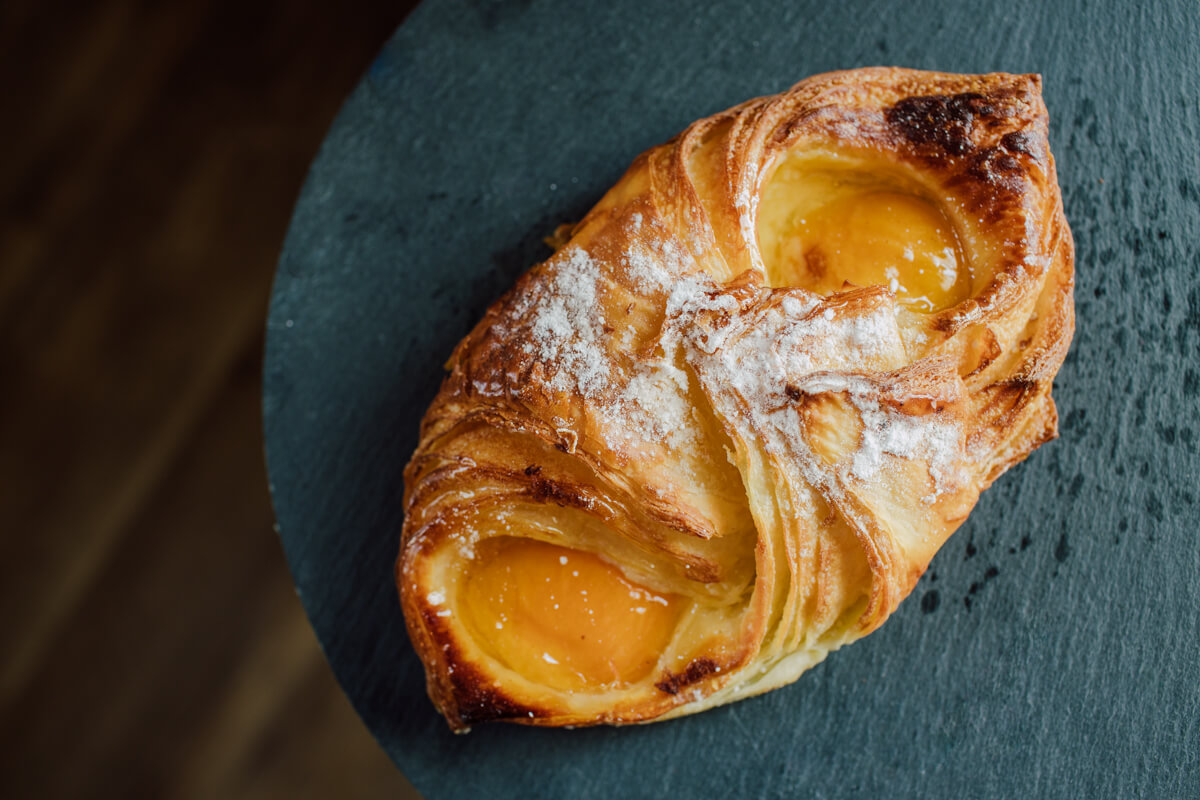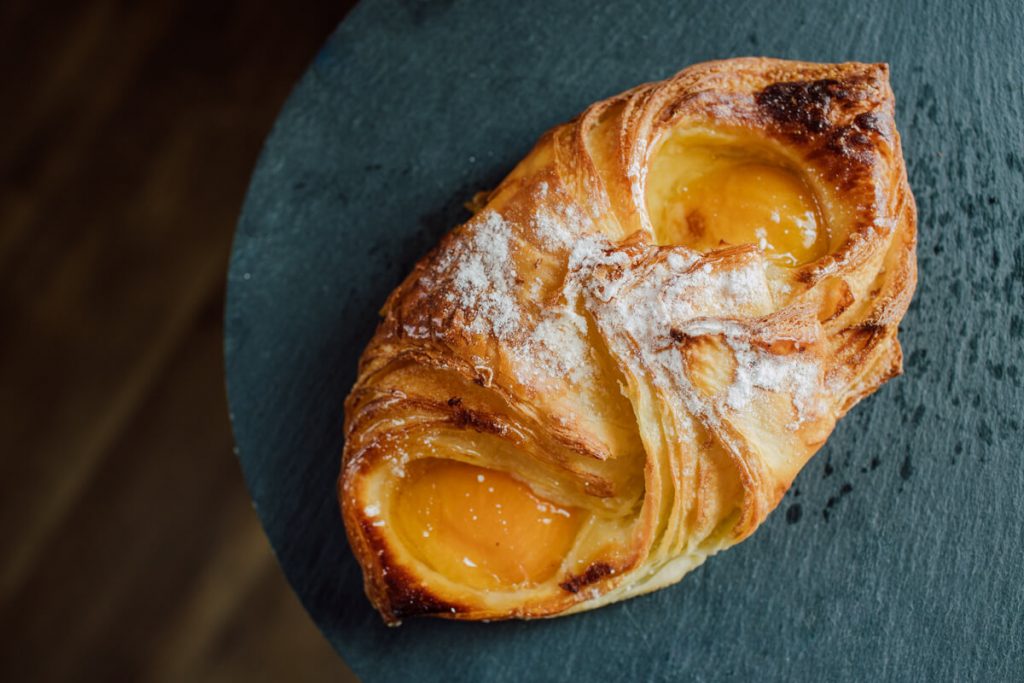 Chausson aux Pommes – The French equivalent to the apple turnover, made with deliciously flakey puff pastry with a sweet apple centre.
Brioche Feuilletee – This traditionally round treat is a hybrid of a croissant and a brioche bun. A flakey brioche is a good way to describe it so if you like both croissants and brioche then this will be a winner.
Pain au Raisin – A spiral design pastry with raisins. Made with leavened butter pastry which is spiraled together with a sprinkling of raisins and a creme patisserie filling.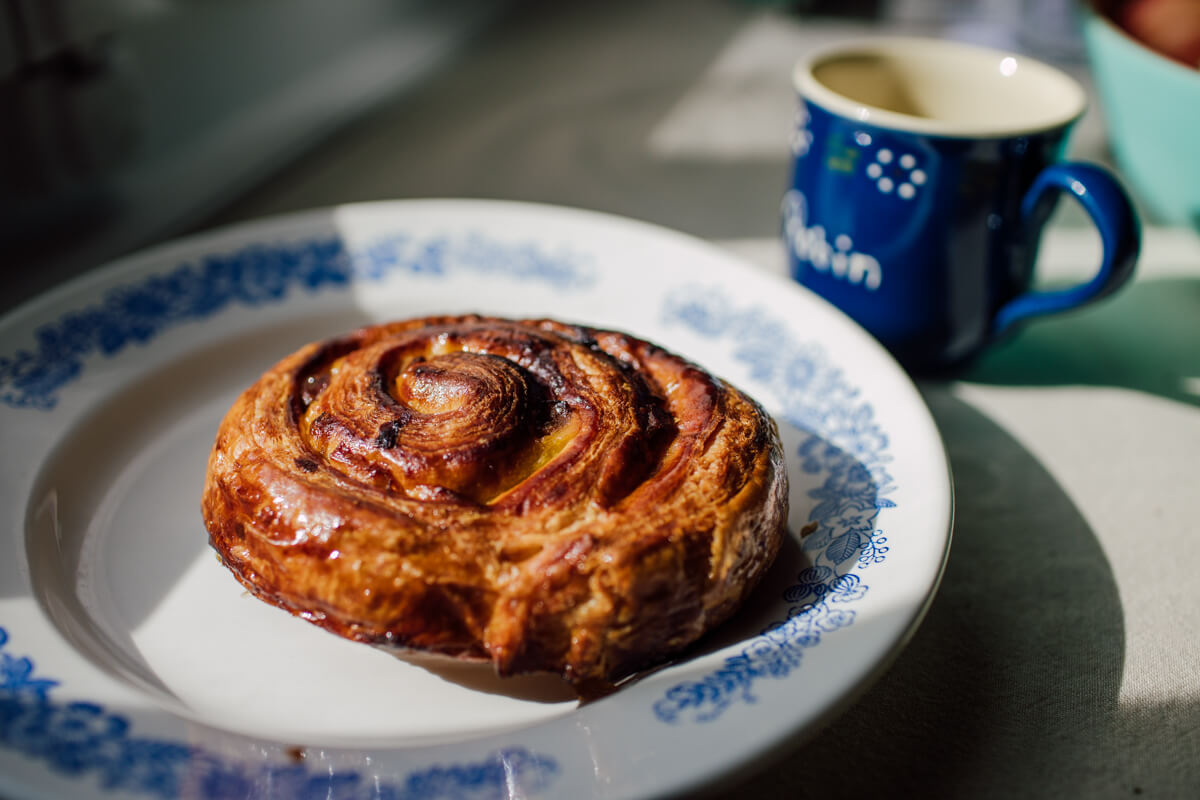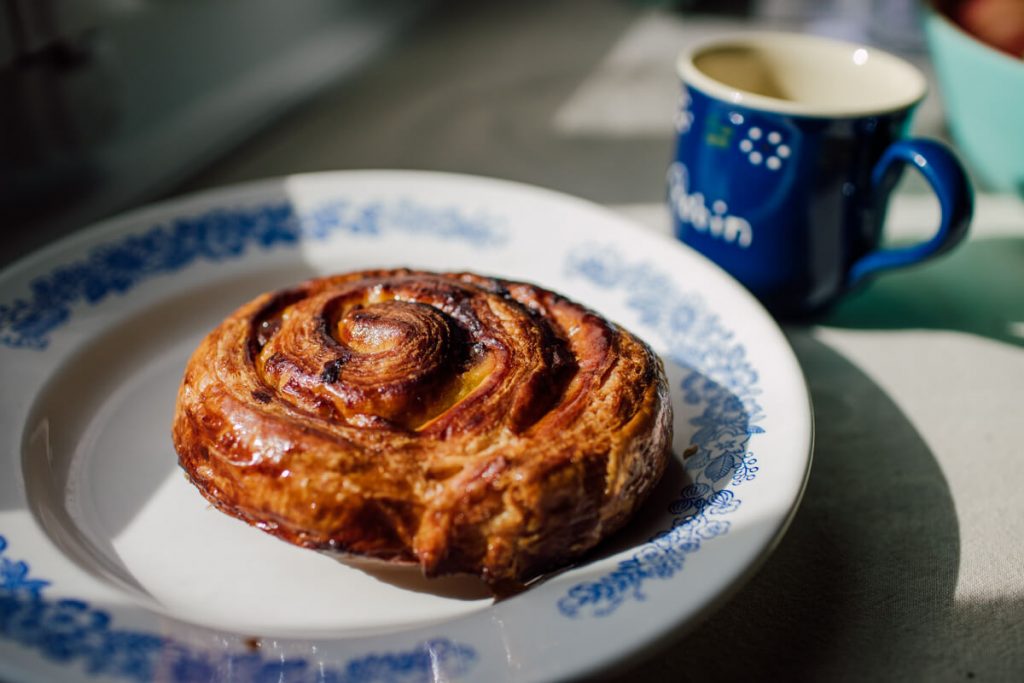 Palmier – a flakey multilayered puff pastry traditionally shaped like a palm leaf or a butterfly which is sprinkled with sugar and baked until the sugar is caramelized.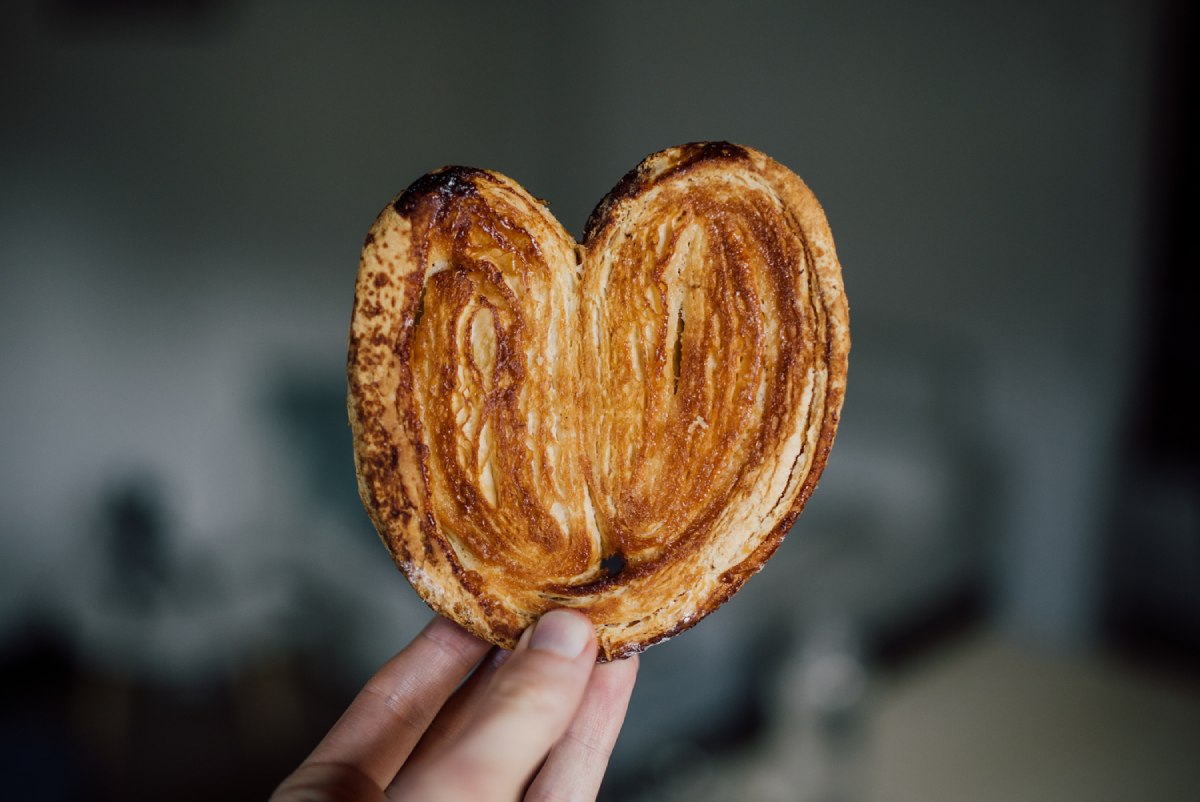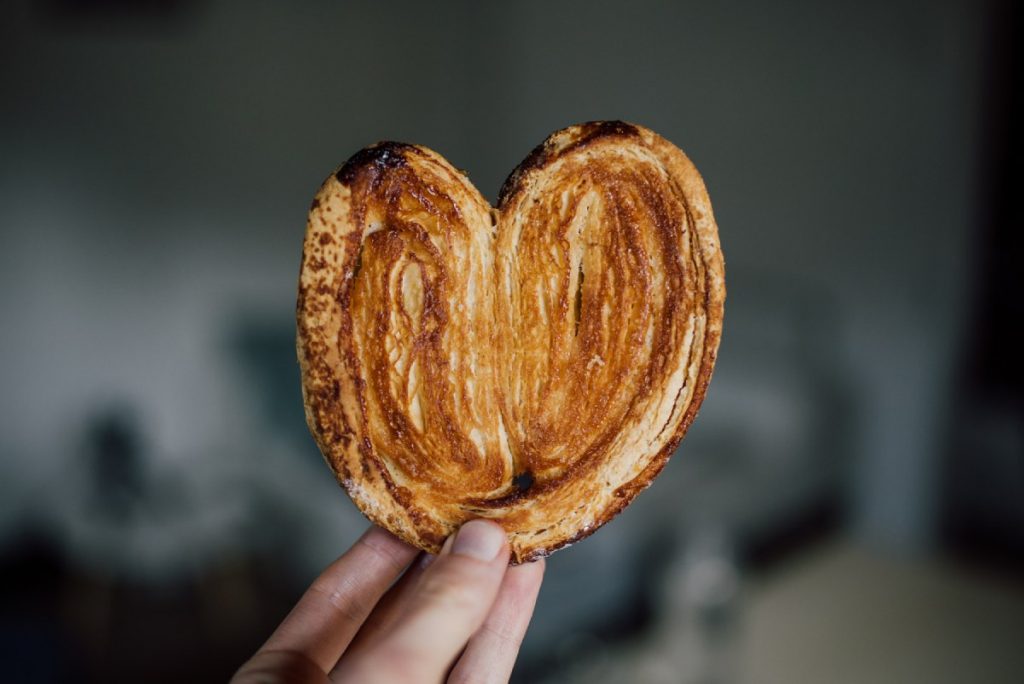 Baguette – The baguette is quintessentially French. Available in different shapes and sizes and easy to pick up almost anywhere. The forming of the loaf is the key to the making of a proper French baguette and usually requires a special proofing pan and cloth. The result is a long skinny loaf that has a chewy texture with a firm bite to the crust. If you can pick up a warm baguette fresh from the bakers oven and add a slathering of butter, you'll need nothing more!
Ficelle – meaning string in French this long skinny loaf is very similar to the baguette in all but appearance.
Pain de Campagne – An artisan French bread made with a sourdough starter providing an earthy flavour. More rounded in shape, the top of the loaf is scored allowing it to expand during the bake. The loaf has a crusty outer but a soft chewy middle.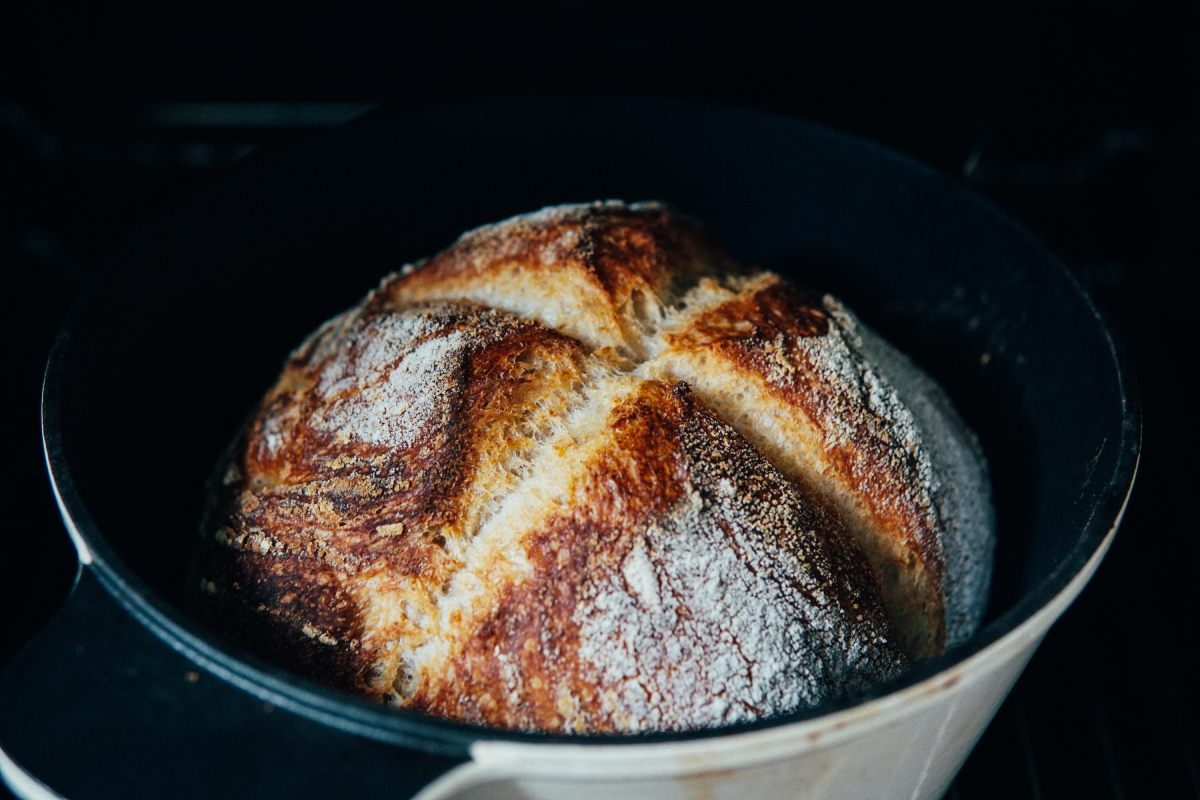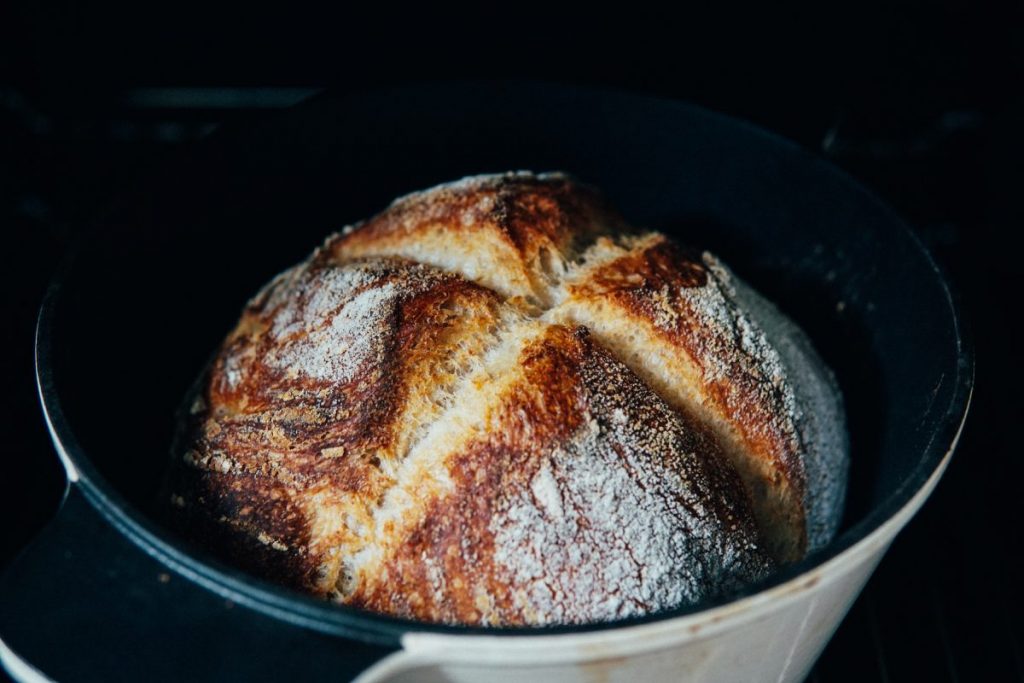 Where To Sample The Goods
Fortunately Morzine is blessed with a number of fantastic boulangeries and patisseries where you'll find a fine selection of breads and Viennoiserie. Our favourite is La Bonbonniere along Route de la Plagne which is a superb little patisserie where you'll find a smorgasbord of beautiful sweet treats.
If you're looking for a unique place to stay in Morzine so you can sample these deliciously naughty snacks then click here to see more information on The Farmhouse. A boutique hotel within the oldest building in Morzine which sits just a stone's throw from the town centre.