What To Wear When Skiing For The First Time
James | January 27th, 2021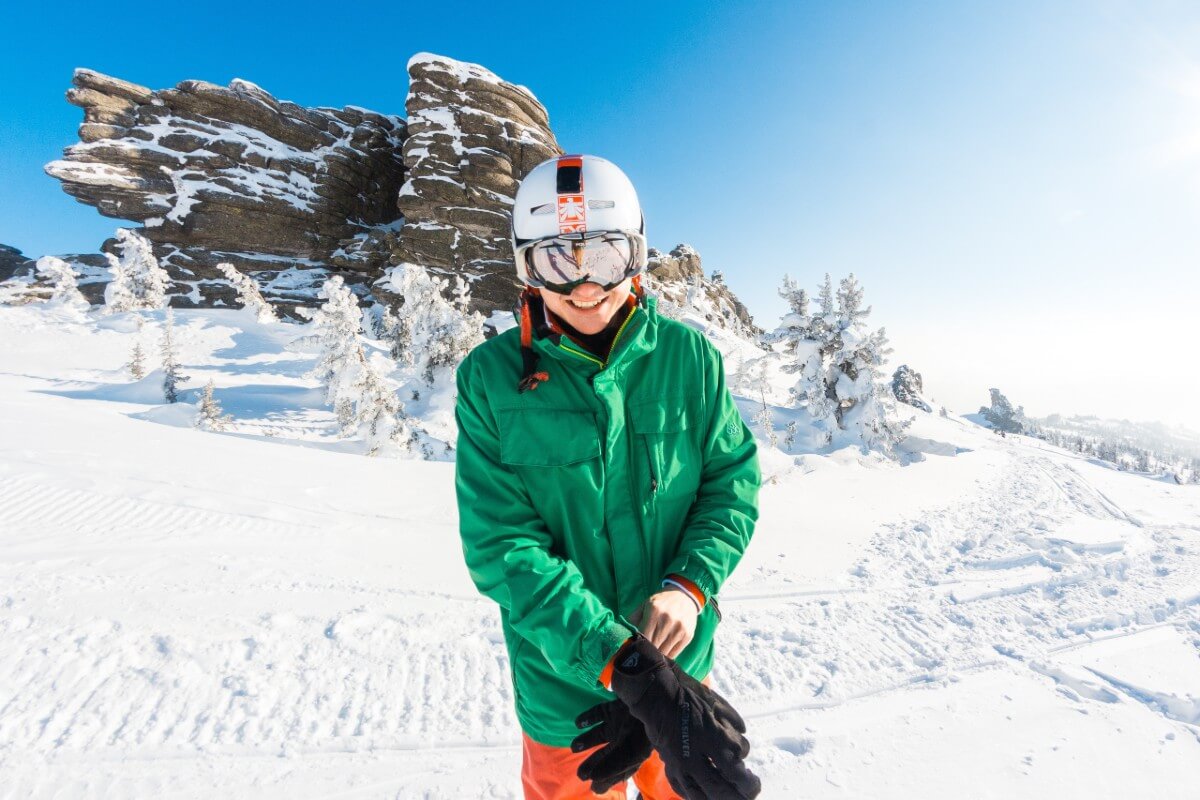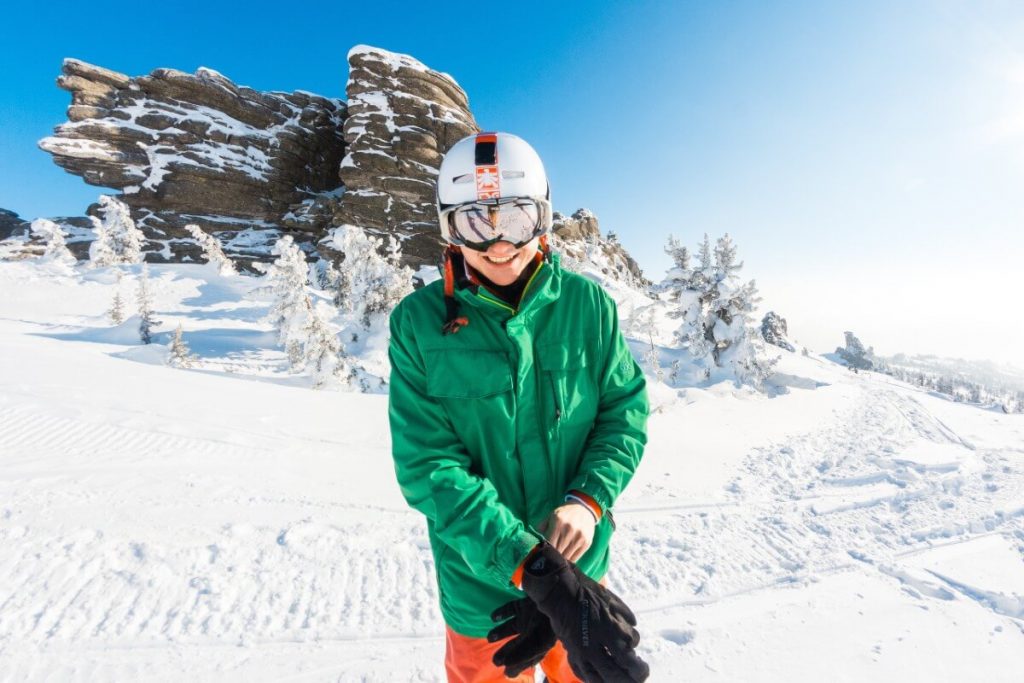 You have booked your first ski holiday, the snow is falling, and you ask yourself, what do I need to wear? I have put together a quick guide of the kit you should consider when you head to the mountains.
Each area I have highlighted is a big subject in its own right, but I have intentionally kept the detail light. This will hopefully keep things simple at this stage and give you a good overview of the items you will need.
Base Layer: Top & Bottoms
The key to staying warm on the mountain is to dress in layers. So, start with a good base layer which should be a snug fit, breathable and wick away moisture. Merino wool is my go to material here. This can be everything from underwear, sports bra, long sleeve top and full length bottoms.
Mid Layer
This will be worn between your base layer and ski jacket. A good mid layer will add a substantial amount of warmth with little weight. A lightweight fleece will be perfect to start with. If you get too hot when skiing, you can also just ski in this jacket.
Ski Jacket
This is often referred to as a winter shell. The key here is a Gore-Tex wind and waterproof material to protect you from the elements. You should also allow a good amount of room for movement. You do not want a tightly fitted jacket. Other features to look for are vents, pockets with fully sealed zips to keep your phone dry. A helmet compatible hood and powder skirts are also worth having.
Salopettes/Pants
Similarly, to the ski jacket a Gore-tex material is preferable to keep you warm and dry. Other things to consider are ample pockets for googles, gloves and phone.
Socks
It can be easy to overlook the importance of the ski sock. Buying the right pair can make a huge difference to your time on the mountain. What you are looking for is a moisture wicking sock that will transfer perspiration away from the foot. Ski socks are available in various different thicknesses to suit the changing conditions on the mountain.
Gloves/Mittens
Cold and numb fingers will definitely put a dampener on your ski day. So, it is really important that you select the right pair of gloves or mittens to keep your hands warm. You will want well insulated, lined gloves with a long cuff length that extends beyond your ski jacket sleeve. Other features to look for are wrist loops which you can attach to the cuff to avoid losing gloves when you need to remove them on the move. A less glamorous nice to have is a nose wipe area on the thumb!
Mittens will provide more warmth than gloves because your fingers will be sharing one compartment inside the mitten which will generate more heat. The trade-off is less dexterity.
Helmet
Wearing a ski helmet is a personal choice but is now widely considered the norm. There have been a number of high profile accidents which have focused the spotlight on ski safety and in particular ski helmets.
So, assuming you are on side with the helmet option what should you look for? Firstly, you need make sure the helmet you are considering has the required safety ratings. Common European Norm (CEN or sometimes EN) is the European ski helmet standard.
Then it is a case of getting the right fit, making sure there is adequate ventilation, and perhaps clips for your goggles.
Goggles
There are so many goggles flooding the market that this can be a minefield of information to navigate. I am going to keep things simple for you here. The main things to focus on are lens type and colour, whether you would like interchangeable lenses, the frame size and frame fit.
If you are wearing a helmet it is well worth taking it with you when purchasing goggles. You want to make sure your goggles snuggly fill the gap on your forehead between your helmet and your goggles.
Scarves, Buffs, Neck Warmers
Always a good idea. Also sometimes referred to as a snood. These will keep your face and neck protected from the elements.
Other Things to Consider
A few other things to think about are sun cream, lip balm. I apply sun cream and lip balm every time I head up the mountain come snow, wind or shine. The mountain elements are tough on your skin and it makes sense to protect yourself at all times.
Backpack
Depending on your level of skiing you might also want to consider wearing a backpack. This can be to carry spare gloves, water and perhaps another layer.
Or if you are back country skiing you will have shovel, probe, emergency blanket, first aid kit, multitool and my favourite, a thermos with hot tea or coffee. This is not an exhaustive list but just and insight into some of the things you would take with you.
Ski/Snowboard Boots
This is a big topic to cover so we will review this in the future for you.
You are now ready to hit the slopes!
We would be delighted to welcome you to The Farmhouse in Morzine, if you are still looking for somewhere to ski.
We are part of the Portes du Soleil ski region which has something to offer skiers and snowboarders of all abilities.