Why you should Visit Morzine's Local Market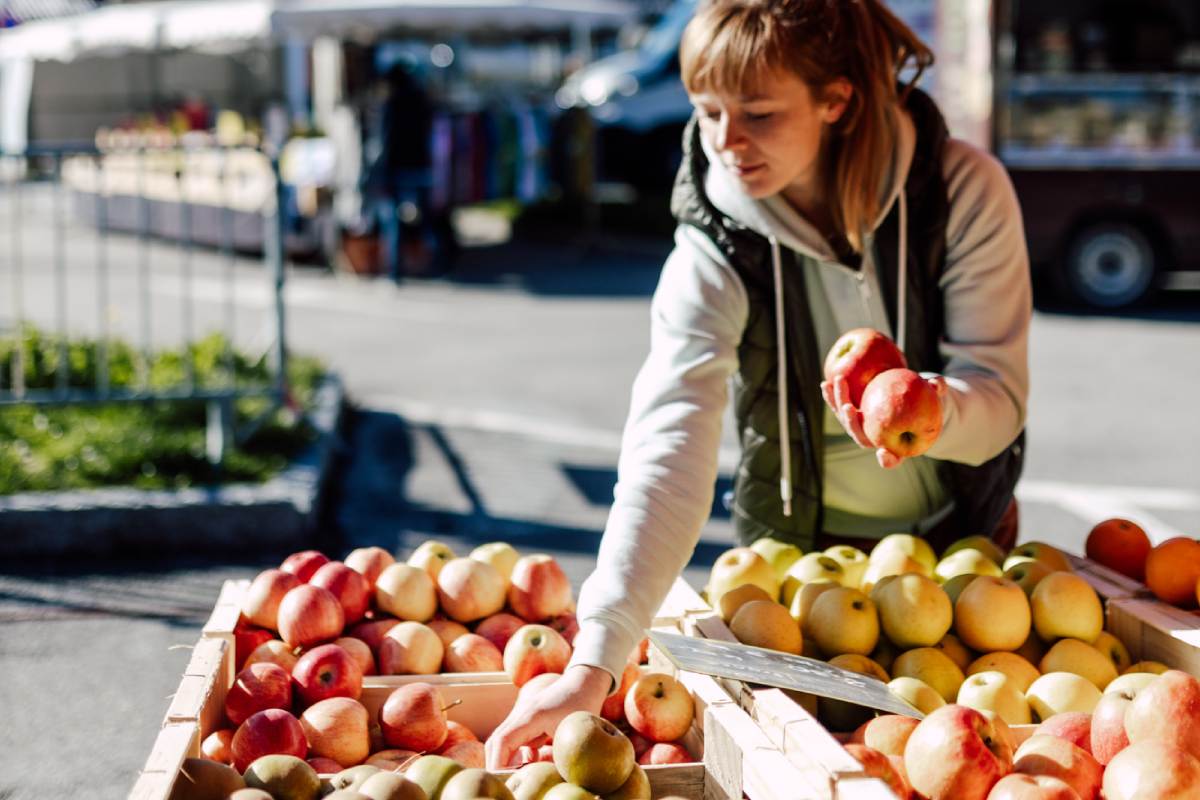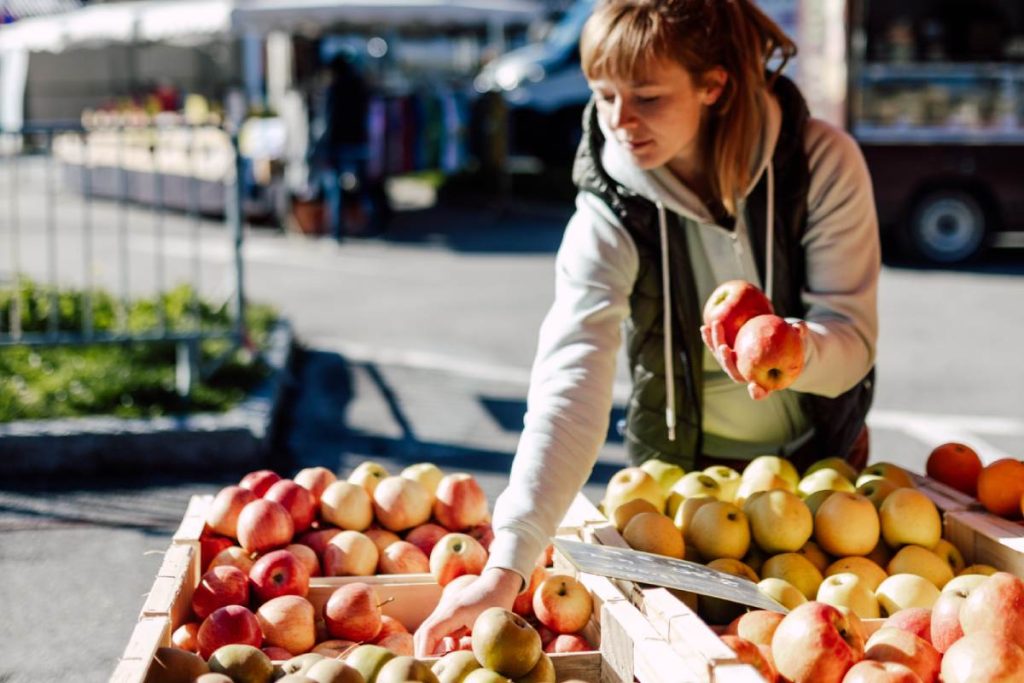 As we already know, Morzine is far more than just a ski resort. There are an abundance of things to do and places to explore and Morzine's weekly market is certainly one of them.
Whether you are in search of local and authentic produce to take home with you, a self-proclaimed foodie or a serial browser, Morzine's weekly market is something you simply cannot miss. We highly recommend that you dedicate time during your stay to go and soak up the vibrant atmosphere and sensational smells that you will encounter at our local market!
When and Where is the Market Held?
Our favourite day of the week in Morzine is market day, which is held every Wednesday from 8am to around midday. This means you have the entire morning to smell, taste, browse and buy at your leisure.
The vendors set up their stalls in the large car park next to carrefour, which is easily accessible in the centre of town. It is only a ten minute walk from us at The Farmhouse, so there is no reason not to visit!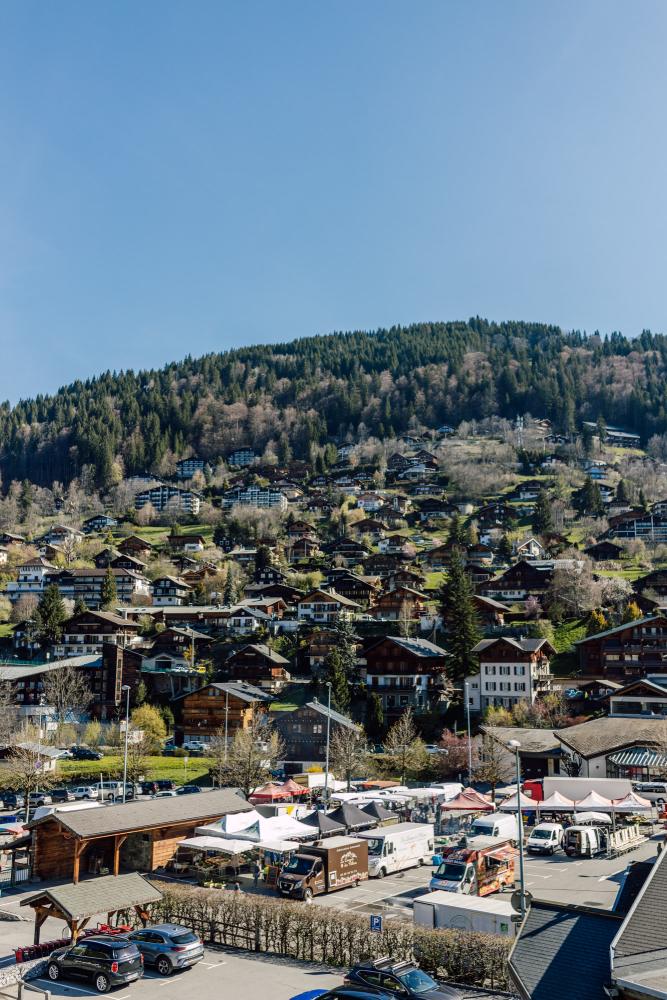 Local markets are a quintessential part of French culture and Morzine's market is held every week all year round, be it rain, snow or shine. It really is a staple activity and we encourage you to book your Wednesday morning off the slopes to immerse yourself in another fantastic aspect of Alpine life.
What You'll Find at Morzine's Weekly Market
The wonderful thing about local markets in France is the variety of fresh and local produce on offer. Even just simply looking at what's available gives you an excellent idea of the local lifestyle. Here is what you should expect to find on market day in Morzine (with some recommendations thrown in!):
Fruits and Vegetables
There are plenty of different stands that sell fresh, seasonal fruits and vegetables at Morzine's weekly market, but personally we recommend you make a visit to Le Potager des Fourches' stall.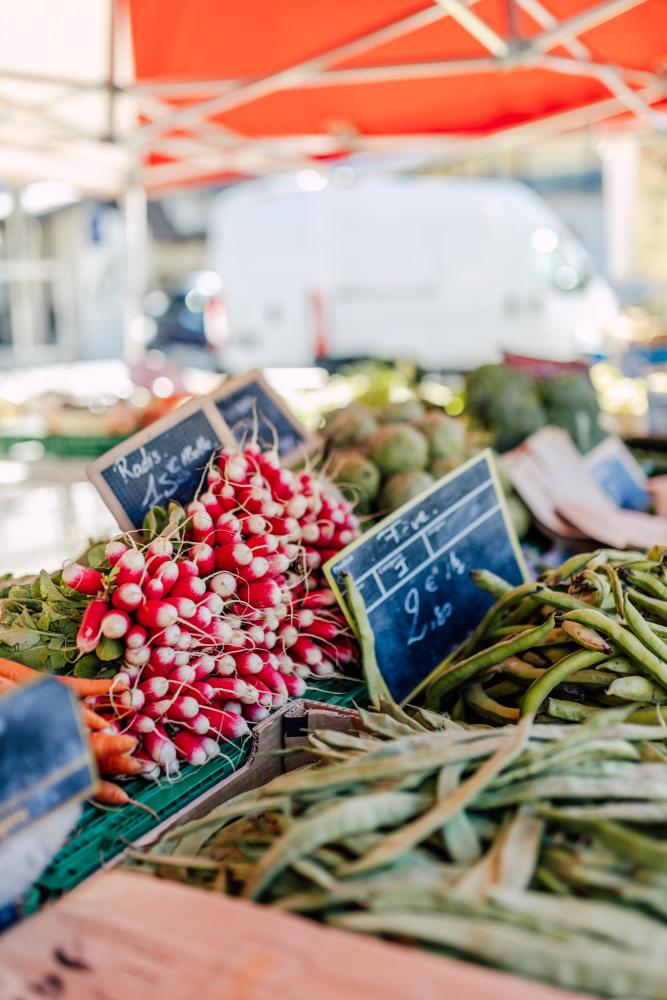 All of the produce there comes from their farm less than one hour away from Morzine and everything they grow is entirely organic!
Cheese
You would expect nothing less than to find an abundance of cheese at a French market and Morzine will not disappoint you.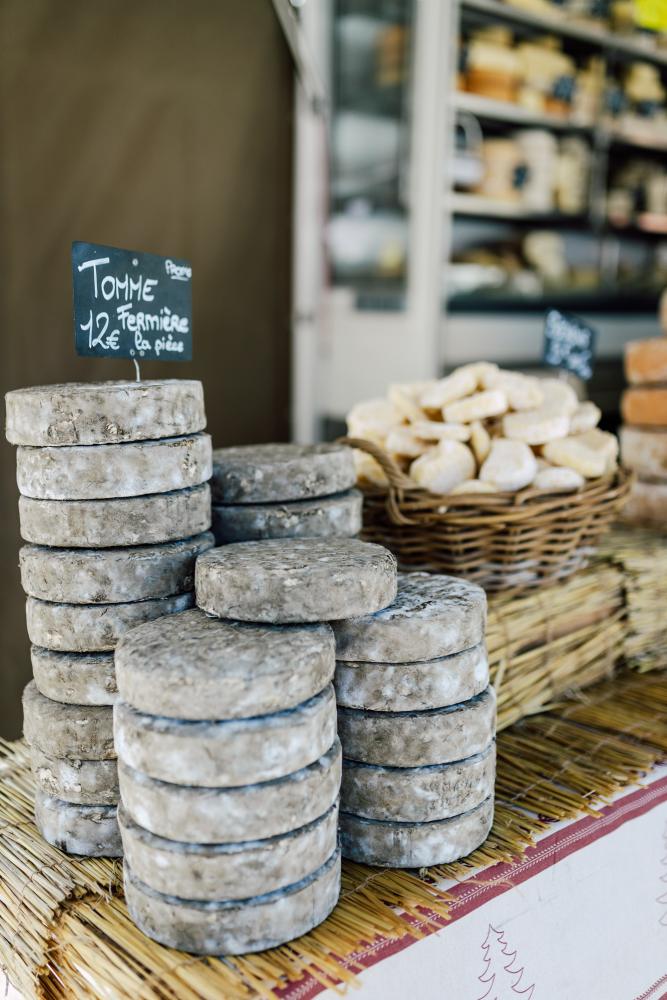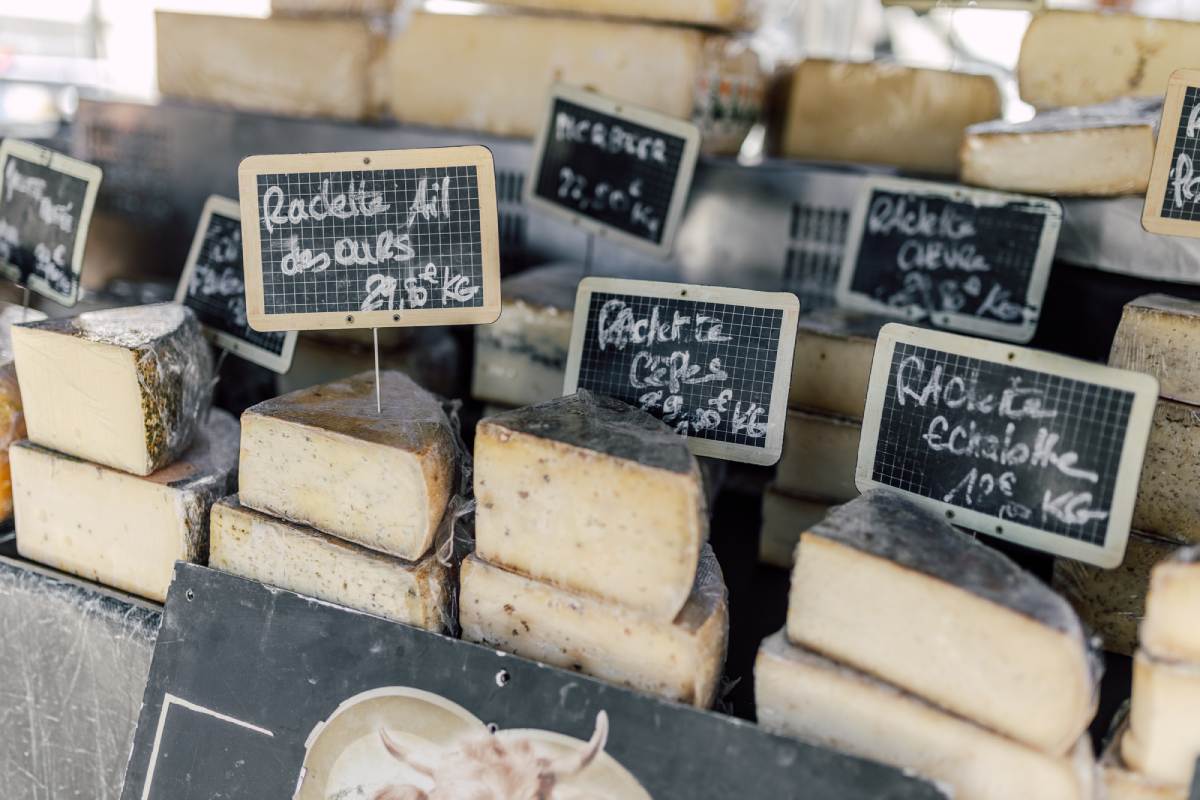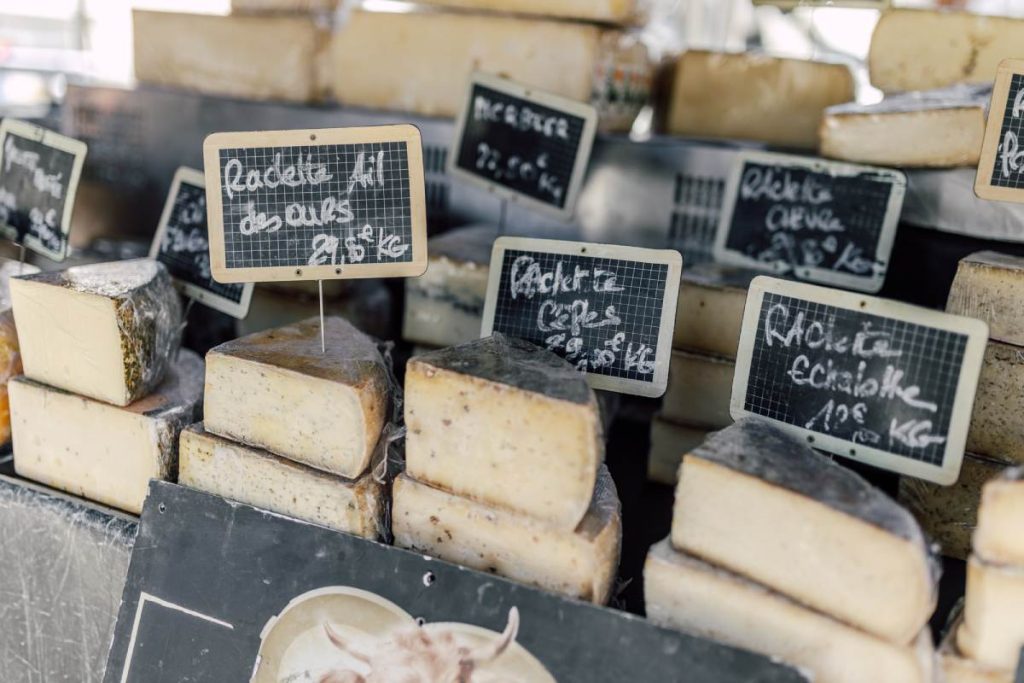 If you are looking to try something local we recommend the exquisite Abondance raw-milk cheese, made less than one hour away from the town. We also go mad for Reblochon, Tomme and Beaufort, all of which are examples of tasty Alpine cheeses. Find out more about the cheeses you can expect to see on market day here.
Sausages and Cured Meat
You will also find a number of stalls selling delectable sausages and cured meats. There will often be a handful of larger seller's with an incredible selection and a couple of smaller artisans whose products are rather special.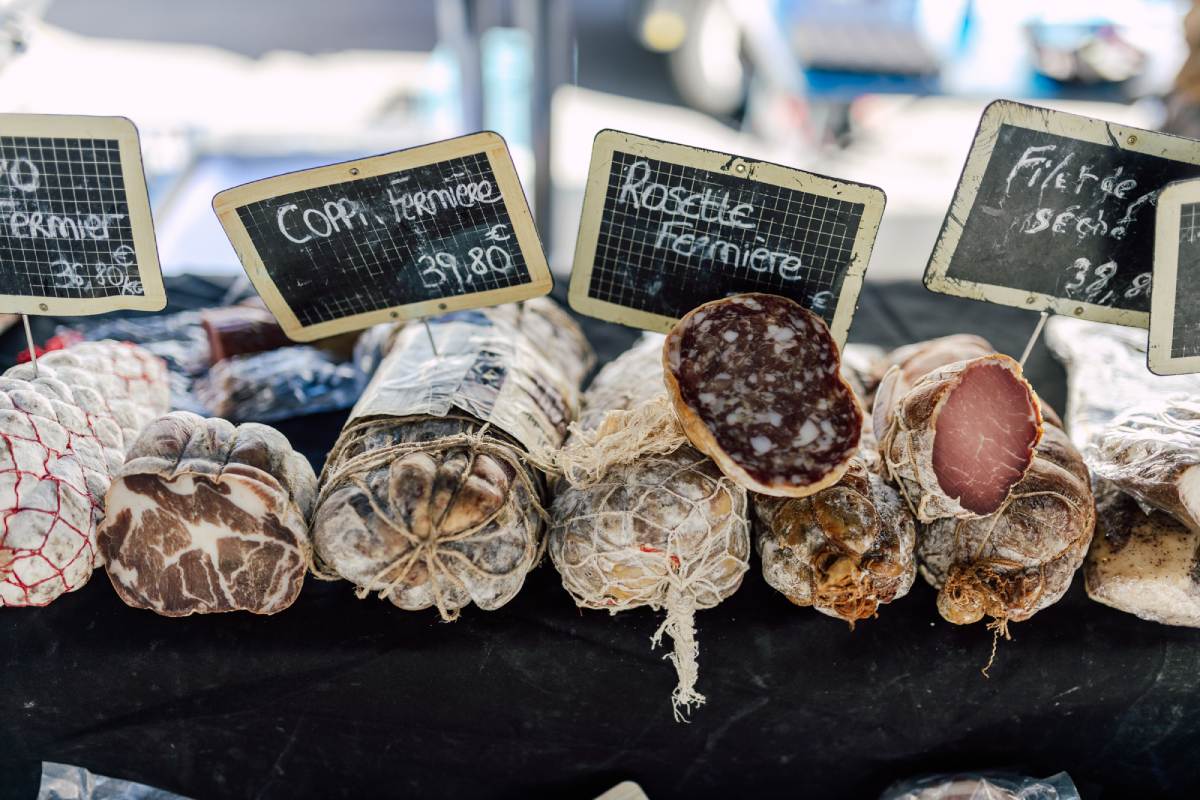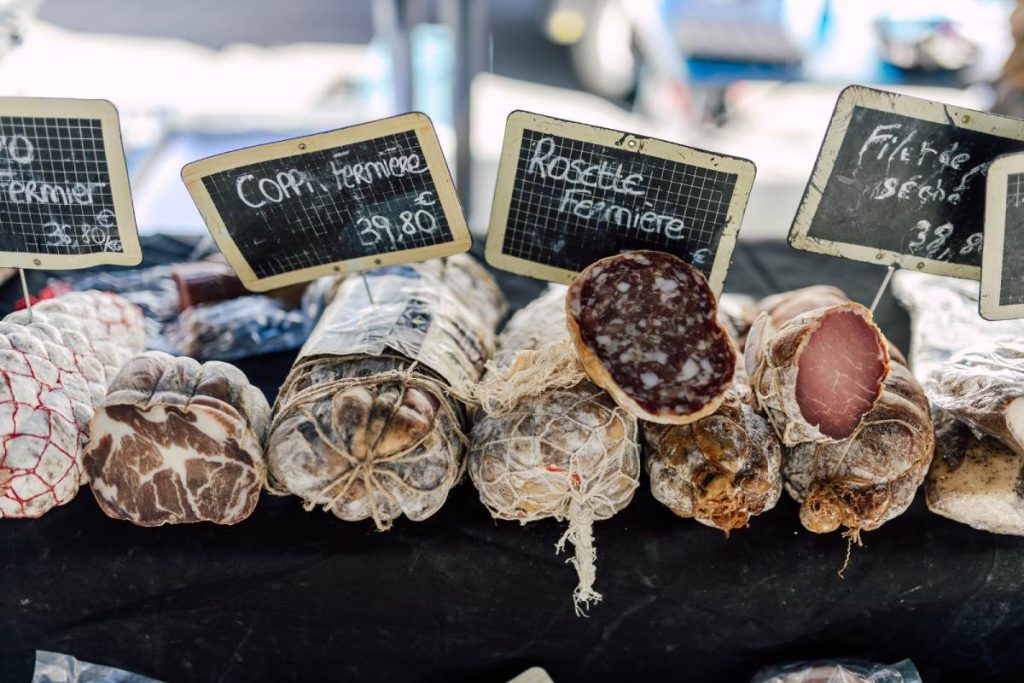 Bakery
The bread and brioche stand called "Le Fournil Savoyard" is not to be missed. Their brilliant baked goods are 100% organic and they are baked and brought to Morzine from the town of Annecy.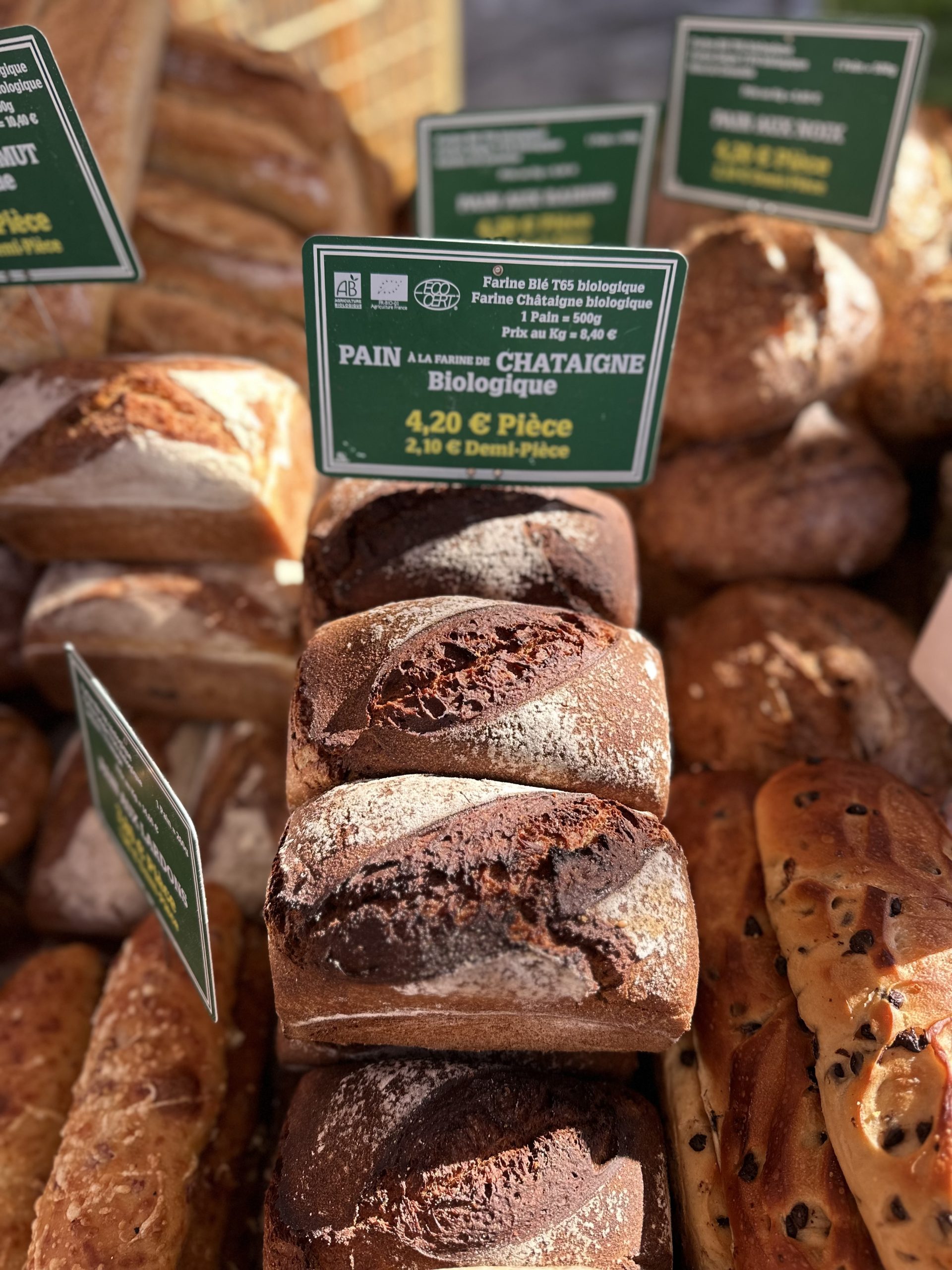 Not only do they sell traditional baguettes but also different breads in a variety of flavours, such as their chestnut bread (delicious). Another must try are their big chocolate brioches!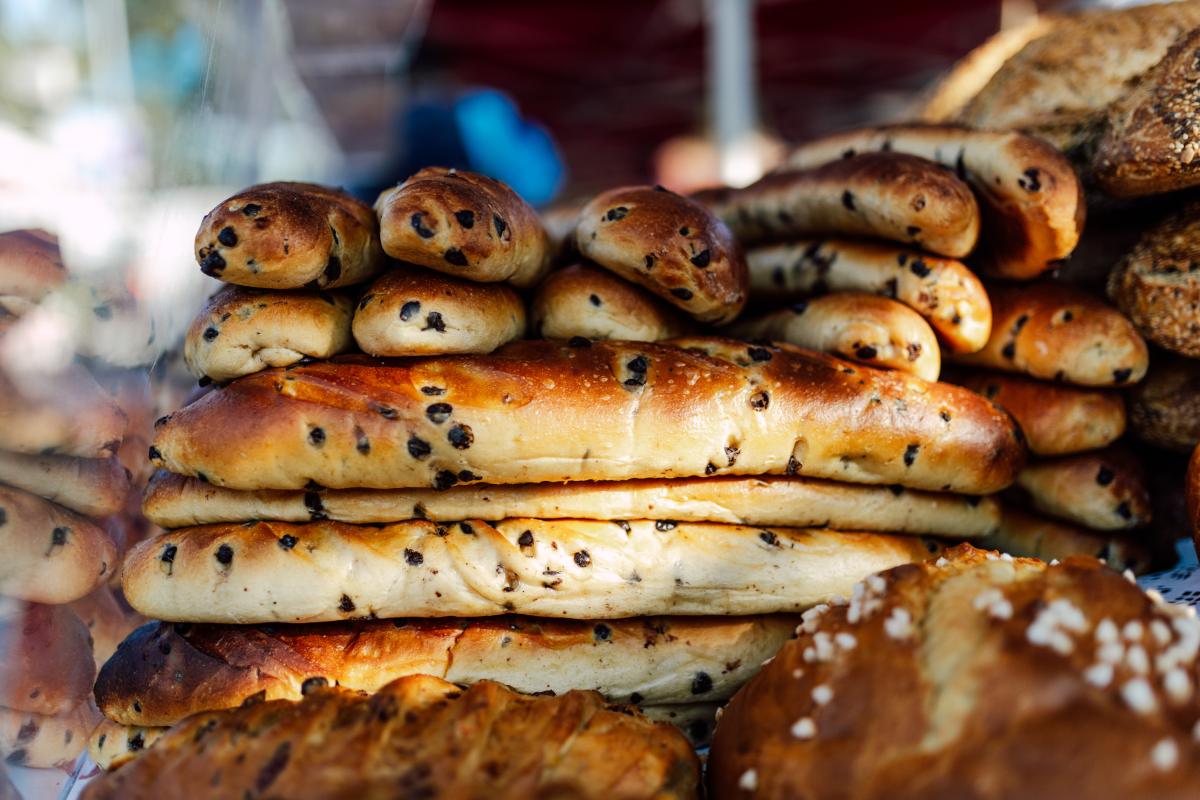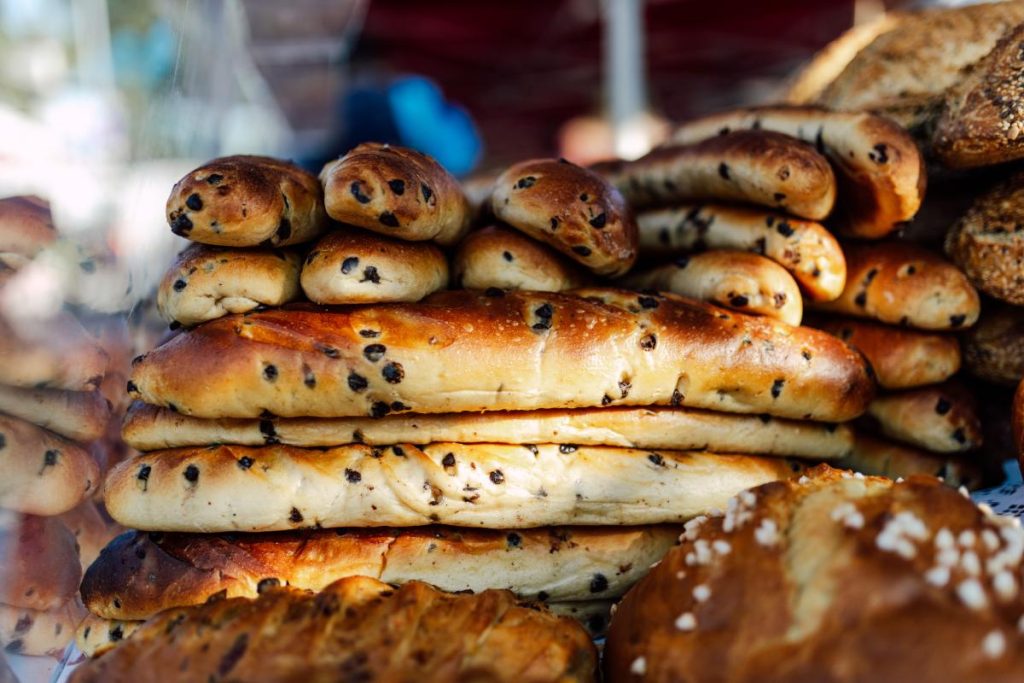 Local Jams and Confiture
What better to put on your fresh baguette than locally made jams and confiture. We highly recommend the stand of La cascade des Délices. They provide the jams to us here at The Farmhouse and Christelle, who runs the stand, spends a couple seasons of the year as our fantastic hotel chef.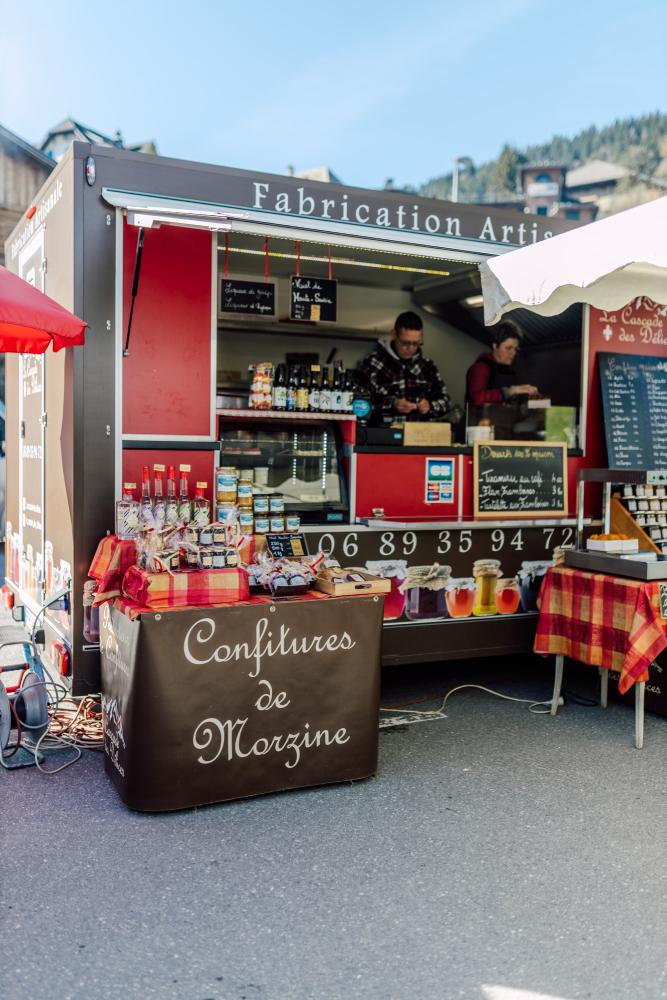 Butchers
Shopping at a market butcher's stall is a special experience. Here you can see the produce in the hands of the seller and get to know the meat you are buying!
Clothes and Souvenirs
Finally, you are likely to find some delightful stalls selling clothes and souvenirs. Although there won't be anywhere near as many clothes stands as there is fresh produce, here you can find gifts for family or holiday memoirs of Morzine for yourself.

Top Tips for the Best Market Experience!
At The Farmhouse we want you to have the best market day experience you can, so here are a few top tips to ensure you make the most of your morning:
1. Arrive Early
If you're after a relaxed wander around the stalls and don't feel like standing in line, then we advise that you get to the market nice and early. Since it is such an attraction for locals and tourists alike, the mid-morning will see the arrival of larger crowds and longer queues. By turning up before the rush you will get a more serene experience as well as the pick of the best produce!
2. Be Polite
Wherever you visit in France we encourage you to be polite, but a friendly "Bonjour" and "Merci" will go a long way with vendors, especially at the local markets. Also, try and ask the vendors for what you're looking for, rather than picking things up and putting them back down. This way you are likely to have a pleasant and friendly interaction.
3. Carry Cash and Bring your Own Bags
A handy tip to remember is to bring cash with you to the market. Some stalls might accept credit cards but some won't, so don't risk leaving empty handed! We also recommend taking a big tote or carrier bag since plastic bags won't be provided, and you never know how many temptations you might succumb to.
Visit Morzine's Weekly Market During Your Stay at The Farmhouse
If you are looking for a place to stay in Morzine that will allow you to explore your surroundings and make the most of what town has to offer, then please don't hesitate to contact us here at The Farmhouse. Our charming hotel is centrally located and our dedicated team will do everything possible to make your stay in the Alps the best it can be.