Portes du Soleil Multi-Pass in Morzine – Everything you Need to Know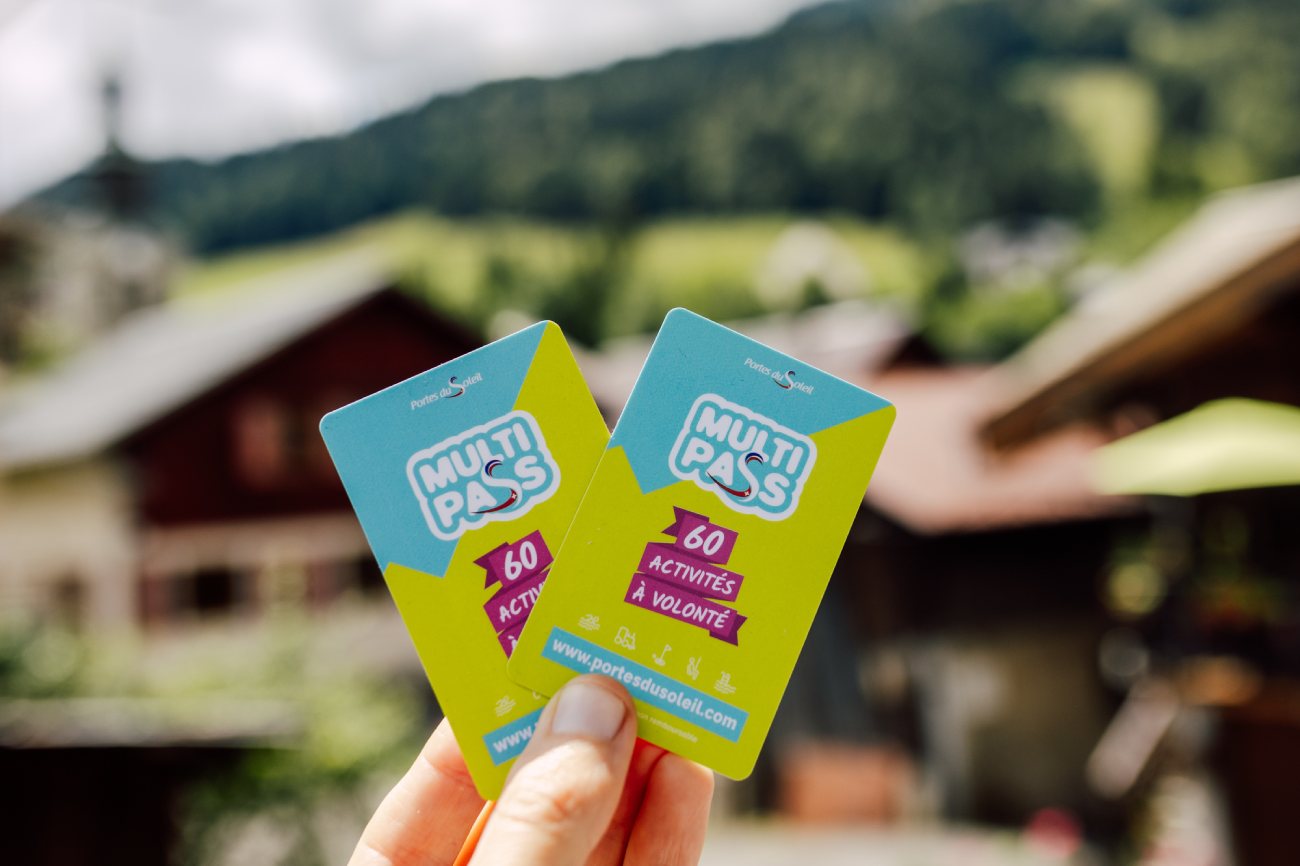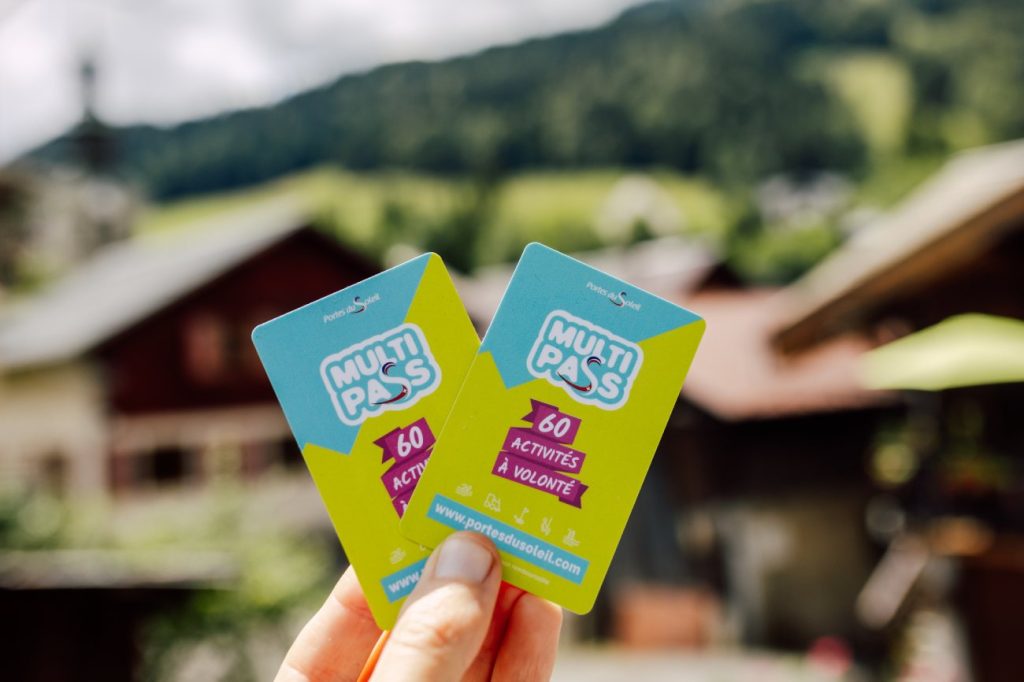 During the summer season in the Alps there is a fantastic offer available to holiday makers in the form of a Seasonal or 1-day Multi Pass.
This pass gives you unlimited access to an array of activities across the resorts in the Portes du Soleil, including Morzine, Avoriaz, Champéry, Châtel, Les Crosets and more. As well as free entry, it also obtains discounted entry to over 70 other cultural sites and activity providers!
The Multi Pass is a gateway to outdoor adventures and fun-filled days in Morzine (and the Portes du Soleil) where you don't have to worry about racking up extortionate expenses.
We've put together a comprehensive guide to the Multi-Pass, including activities on offer and how much it costs. We are big fans of the pass and, here at The Farmhouse in Morzine, we are a Multi Pass accommodation provider – so when you come and stay with us you get all of these perks for free!
How Much Does the Morzine Multi Pass Cost?
There are two different versions of the Multi Pass available:
The 1-day Multi Pass: The one day Multi Pass is €13 per day and can be purchased online, in the Tourist Offices in Abondance and La Chapelle d'Abondance or from ski lift ticket offices in Avoriaz, Champéry, Châtel, Les Crosets, Les Gets, Morgins, Morzine and St-Jean d'Aulps.
The Season Multi Pass. The full season passes are €90 or CHF 99 for an adult (25 years +) or €60 or CHF 77 for a youth pass (5 to 25 years). These can be purchased in the same places as the 1-day Multi Pass.
It's one pass per person and what's even better is that under 5's get the Multi Pass for free!
Multi Pass Providers – Accommodation and Hotels
The Multi-Pass best suited to you depends on how long you're planning to stay in the Portes du Soleil. It also depends on where you are staying and whether or not your accommodation is a Multi Pass provider.
Some hotels, chalets and accommodations in the provider scheme offer the Multi Pass to their guests for free! Here at The Farmhouse, we are pleased to say we are one of those accommodations. We take pleasure in helping our guests make the most of their time in Morzine and the Portes du Soleil area with a free, daily Multi Pass!
Other accommodation providers in the scheme offer the pass for a discounted rate of €2.50 per day, which is also a fantastic deal considering the unlimited access and discounted entry it gives you throughout multiple Alpine resorts.
What Does the Multi Pass Include in Morzine?
When you come and visit us in the summer in Morzine, you are most likely going to spend a lot of your time exploring our beautiful village as well as the other closer resorts such as Montriond, Avoriaz and Les Gets.
Throughout our wonderful mountain towns there is an abundance of activities to partake in and, with so much to do, you can start to rack up quite a bill. However using the pass you can enjoy so much without having to worry about the price. The list of things to do with the Multi Pass almost feels endless, but here are few example of what you can expect to enjoy with your unlimited access:
Chair Lifts & Gondolas
An excellent variety of chair lifts and gondolas are included in the pass, which take you up to high altitudes for stunning views of the surrounding landscape. From here you can embark on easy walks or more challenging hikes as well as a number of other mountain activities.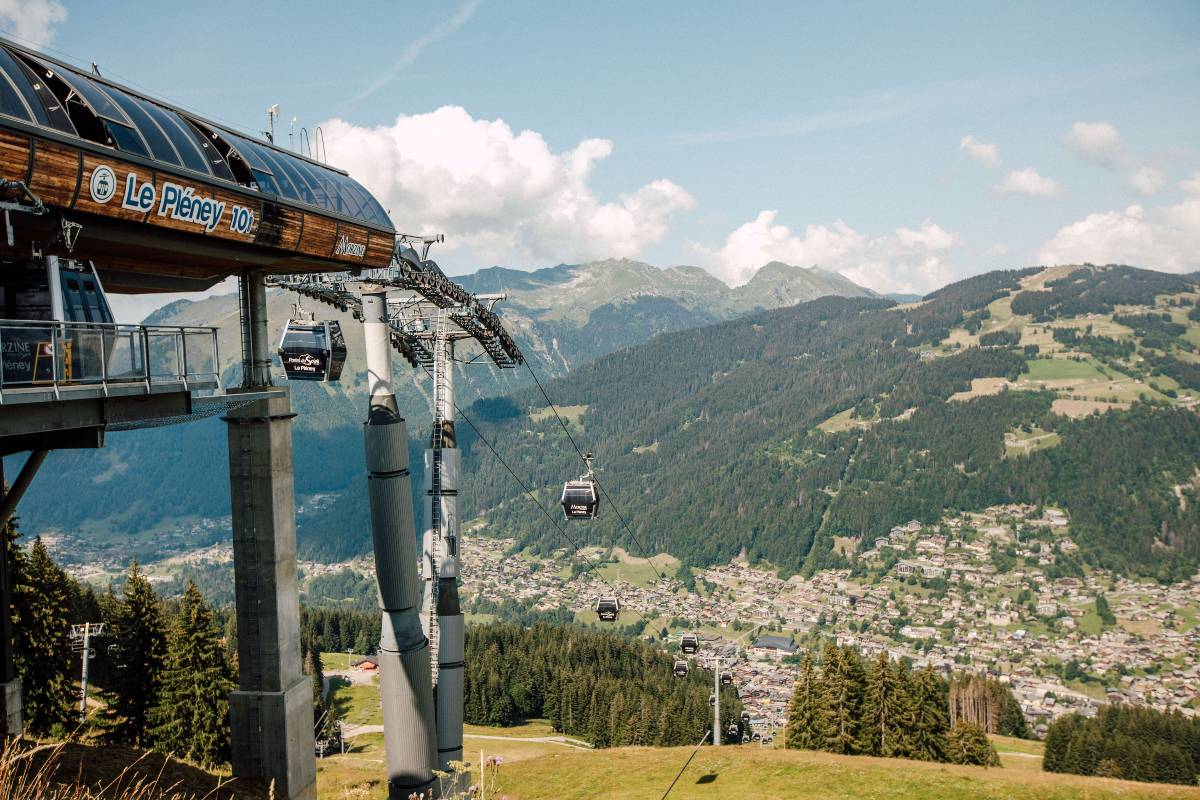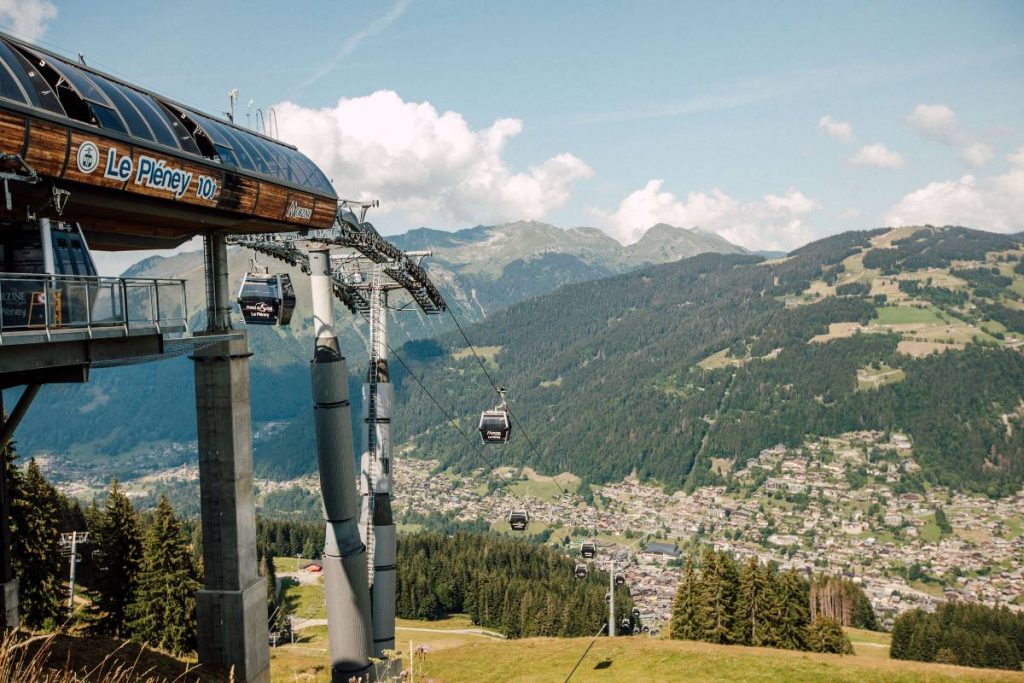 Highlights include the breathtaking viewpoints at Ardent, Pointe de Nyon, Le Pleney Summit and Pointe des Mossettes (the highest accessible point in the Portes du Soleil). Each of these are just a magical lift ride from Morzine and you'll even be able to find a restaurant or cafe at the top of some of these gondolas, to eat or drink at as you soak in the sights.
Swimming Pools & Waterparks
In the summer we are blessed by radiant sunshine and warm temperatures in the Alps, making the swimming pools and water parks in Morzine and Avoriaz appealing destinations.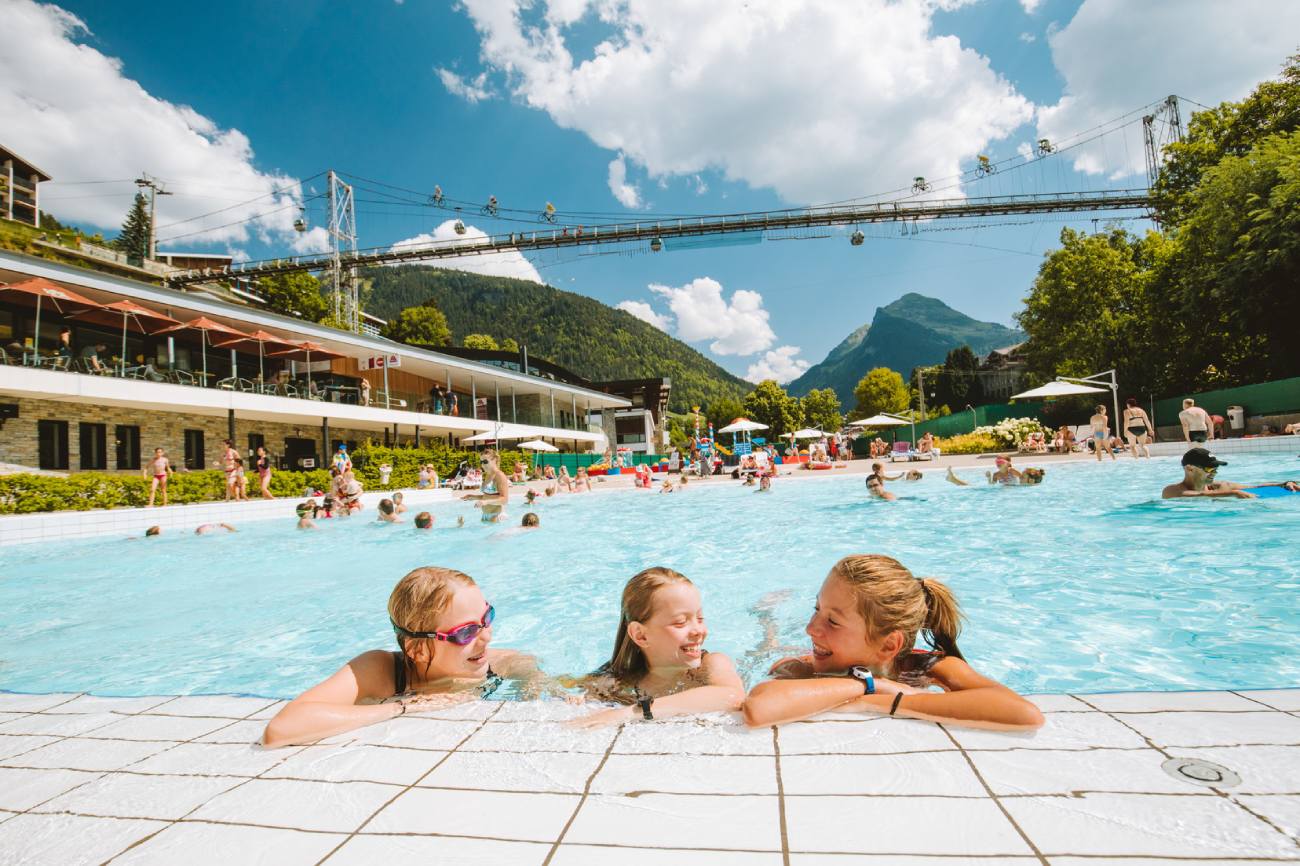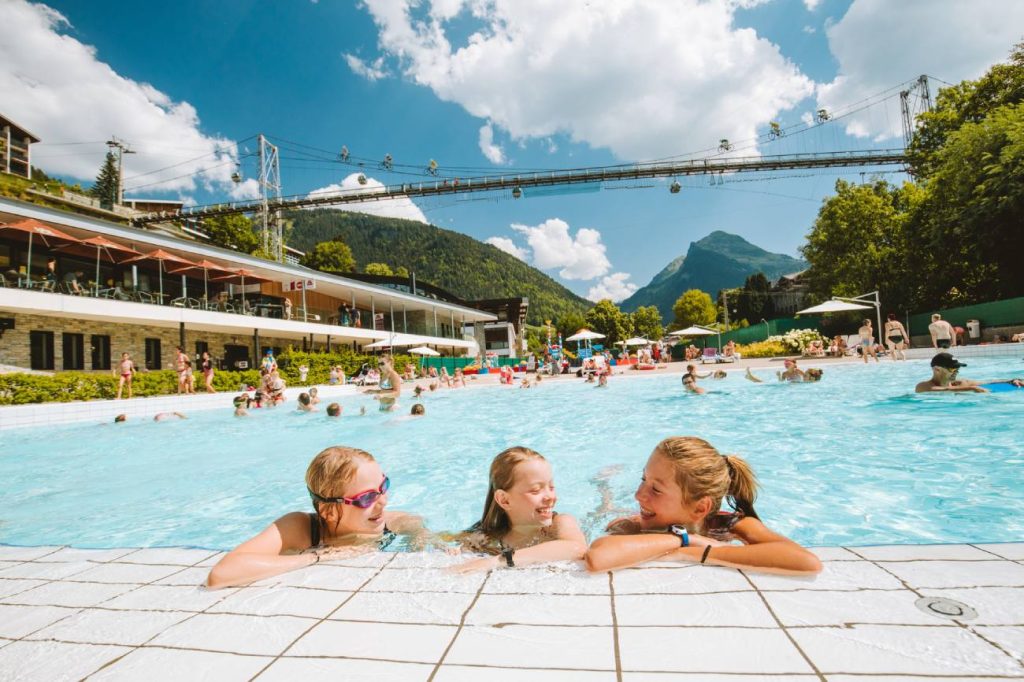 The  Aqua Park in Morzine is an excellent place for all the family, with a waterslide, bouncy castle and learning pool for the kids and an olympic size pool, sun loungers and spa facilities for the adults. If you fancy going further afield then the Avoriaz Aquariaz Pool Complex offers a tropical themed indoor fun pool as well as a water tree, whirlpool and aqua half pipe!
Tennis Courts
Before you return for an exquisite dinner at The Farmhouse Hotel, what could be better than a game of tennis in the afternoon. With the Multi Pass you have access to Morzine's Tennis Club House, which offers multiple different playing surfaces along with rental equipment available to use for an added cost.
To reserve a slot with your Multi Pass you must contact the tennis club on the day you wish to play and book a time according to Multi Pass availability. Arrive 15 minutes early with your identity card and your pass and enjoy your time on the courts.
Indoor Ice Rink
If the weather isn't so sunny or you fancy a change from hiking the trails, the indoor Ice Rink in Avoriaz is another excellent option available to Multi Pass holders. Get a taste of the cooler weather and have a blast on the ice. With a bar for drinks and snacks it's the perfect winter activity available all year round!
Mini golf
Mini golf is a tried and tested game made for a good time. You can play at courses in Lake Montriond and Avoriaz using the Multi Pass. Both of which offer 12 hole games in beautiful outdoor surroundings.
This is a great way to spend an afternoon outside with the family without having to overexert yourselves. Simply enjoy the course, the atmosphere and the friendly competition!
Morzine Multi Pass Downloadable Guide 
It might be hard to believe but there are even more activities covered by the Multi Pass that you can discover in the Portes du Soleil Multi Pass PDF Guide. And as we have previously mentioned there are also loads of minimum -10% discounts on over 70 entries in the area!
Explore Morzine from the The Farmhouse Hotel
The Farmhouse is perfectly located for you and your family to have easy access to so many activities covered by the Multi Pass card. Not only can you explore the town and all the pass has to offer but you will be staying in the comfort of our charming boutique rooms and eating local and lovingly prepared food.
We love going above and beyond to ensure our guests have the best experience on their Alpine adventures, so please don't hesitate to get in touch to find out more and plan your stay.